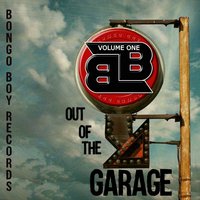 Opening things up is the undeniable swagger of Mark Lindsay's "Like Nothing You've Seen". Formerly the lead singer of the 60s band Paul Revere & the Raiders, Mark Lindsay's "Like Nothing You've Seen" has a retro playful feel, courtesy of a strong guitar riff and just the right amount of organ. Absolutely joyful the song is a real treat.
Promo Video Clip: https://vimeo.com/149047698
With the right level of lo-fi and garage rock is the hysterical work of "You Gotta Work" by the WeeGees. The infectious groove is particularly delightful as is the careening saxophone work. Lyrically the song emphasizes the sense of chaos that the song displays.
Giddy with energy is "Nothing To Brag About" where Rage Of Angels tap into the best of the 80s sound, from the carefully crafted synthesizer to the unstoppable rhythm. Passionately delivered everything works from the sweetness of the vocals to the unforgettable melody.
The Accelerators represent the best of garage rock on "Take It Or Leave It". At times reminiscent of the Strokes's focus on the essentials, their stripped down sound is ideal. Excellently crafted the song is a tender love song with a little bit of bite.
'OUT OF THE GARAGE VOL. 1':
http://www.cdbaby.com/cd/outofthegaragevolumeone
"Half A Mile Away" shows Rage Of Angels harkening back to an earlier era of rock n' roll. Everything simply works from the blistering guitar solos to the rollicking rhythms. Little details play a big part in the sound like the cowbell and the joy of the backing vocals.
KickBend's "Spin" lets their lyrics express an entire life lived fully. The small details work wonders from the subtle bass work to the full-on blast of the guitars. Bringing all this together is the celebratory chorus.
"Broken Record" shows off the hope-filled harmonies of the Catholic Girls. Full of energy the song is a perfectly crafted piece of pop. Slowly but surely growing they create a narrative that guides the song forward.
The Chords UK offer pure bombast on "I Can't Let Go". Demanding to be played as loud as possible, the Chords UK hark back to the best of early 70s rock. Keeping things to basics they show off a true ear for melody as the song grows ever larger.
Carnivalesque in style and delivery is the retro stylings of Zombie Garden Club's "Hey Little School Girl". Like a hall of mirrors Zombie Garden Club deliver on a kind of sound that is sorely missed, one with heart and soul.
Ending things on a high note is the brash and bold work of "Sweet Sunshine" by the Satisfactors. Sounding akin to a long lost radio hit, the song is simply stunning, with heavy hard-hitting grooves and guitar riffs. Full of a maniac sort of energy the thing brings things to a close on a lush, luxurious note.
http://www.bongoboyrecords.com
Posted by Beach Sloth