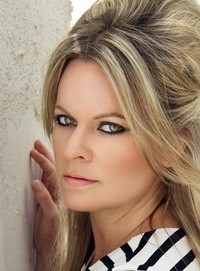 Naomi K is an Australian, Dutch transport now living in Los Angeles, showing America what she has to offer with her latest single, Who Knew. She is a nice refreshing difference from the average and setting the bar higher than ever before. This heart felt ditty warms the soul from the inside out.
Audio: https://www.reverbnation.com/naomik/song/25198851-who-knew
A pretty young lady with a pretty voice singing a lovely uplifting song. She is telling us not to give up and chase your dreams unafraid with no regrets. Lyrically she reveals everyday disappointments, then decorates it with a musical lace.
She planted a seed with a nice, neat acoustic and as the song builds it blooms into something larger than life. A glimmer of hope, a boost of morale, a pat on the back saying, come on we got this, if we work together; each instrument is working in total harmony, creating the perfect prosody intended. It is a well thought out precise work of art that makes the world a bit prettier than it was before, Nice work!
Well, thank you for the smile, her song is a pleasant surprise that brightens a cloudy day. "Who Knew" it could have such an effect, however, it packs a nice pleasant little punch. Wake up, have a smile and buy Naomi K's new single, Who Knew.
I rate this 4 out of 5
https://www.reverbnation.com/naomik
https://www.facebook.com/NaomiJKoningen/
Rebecca Hosking – hoskingrebecca@gmail.com – www.rebeccahosking.com