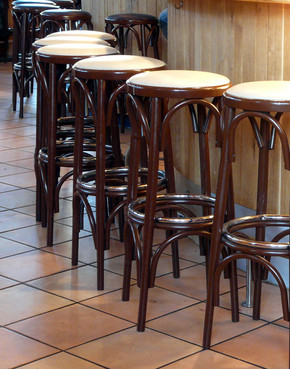 A bar stool is a stylish and functional addition that you can place in rooms such as the kitchen. It provides hassle-free seating that is easy to set up. It has evolved from simple wooden structures into a variety of stylish and fun designs to cater for different preferences.
Stool Height
Stools are available in different heights, with some being ideal for table height and others being extra tall. It is important to select a bar stool that is suitable for your needs and space. While style is an important consideration, a beautifully designed bar stool will only be useful if it fits your table or bar. Pick the ideal height by measuring the height of the table or counter. Take the measurements at least twice to confirm the proper height. This will ensure that the bar stool is a good match for the table.
Location and Frequency of Use
Choose a stool according to where you want to place it and how frequently it will be utilised. Stools that are placed in the kitchen are likely to be used often and a quality option is necessary to withstand frequent use. If the stool will be exposed to elements such as sunlight, one that can handle the exposure is ideal.
Style
The appearance of bar stools is influenced by factors such as materials, style and shape. There are different styles to choose from, ranging from the well-known pub style stools to modern and chic. The current appearance of your space can help you choose the style. You can get adventurous by picking pieces that offer a sharp contrast to the rest of your decor.
•Wooden stools are regarded as the traditional choice while metal stools are typically selected for their contemporary flair. Some stools feature upholstery that is aimed at being aesthetic and comfortable. Low maintenance upholstery such as leather is easy to keep clean. Cushioned seats are popular for being comfortable.
•The advantage of a swivel bar stool is that it simplifies getting on or off the seat. Such stools offer flexibility by enabling people to move around with ease and change positions when they want to. They make it easy to turn around and can be used in both public and private settings. A swivel bar stool is ideal for a larger space because it requires more space.
•Stools with arms or armrests also work well with larger spaces and give extra support as well as comfort. For smaller spaces, a backless stool is a good choice. It is usually lightweight and requires minimal space. Such stools can be tucked away to further maximize on the limited amount of space and keep the area neat.
You can choose between different styles and features according to your space and personal preference. A commercial bar stool is designed for frequent use and is commonly found in public places such as bars and restaurants. Such stools are highly durable to withstand a commercial and busy setting. A residential bar stool can be used in a home for personal and entertainment purposes.
Bio: James Shawn is an interior decor specialist. His hobbies include cooking, traveling and hiking. View a variety of bar stools here.