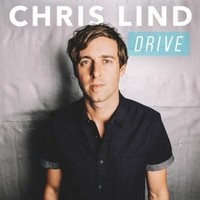 Chris Lind has become a driving force in the New York City music scene. "A dazzling singer-songwriter a la Jeff Buckley and Nick Drake…" – Chronogram Magazine. He's developed a unique and personal sound, defined by soaring vocals and hauntingly beautiful melodies. Beyond a solid background in rock and jazz, Chris spent a year studying Hawaiian Slack Key guitar at its source. Now he regularly performs at many of NYC's most respected listening rooms. Lind's expansive musical journey presents some fascinating geographic storylines.
A native of South Jersey (near Philly) who became a driving force on the NYC music scene, Lind has performed regularly in California and recently relocated to his dad's native Hawaii. In between studies at Skidmore College, he lived, worked and gigged often in Honolulu. Expanding his repertoire, he studied with renowned artist Ozzie Kotani.
After graduating with a Bachelor's in Music, he moved to NYC and within a year began gigging at hotspots like Rockwood Music Hall (ultimately performing on all three stages), The Living Room and Pete's Candy Store (where he secured various residencies).
He takes things to the next level on his new hit single "Drive" from what promises to be his latest well-written, produced and arranged EP.
Wherever Chris Lind has been doesn't really matter to me, as long as he wound up here and takes it as far as he can. It's nice to have him on the radar, as he shows the flannel shirts how it's really done to break that folk heavy pattern into a more well-rounded pop sound. This is done with pure ease as it appears, but that could just be the result of a lot of hard work. Which is which I cannot tell, so, digression on that importance is worth the risk as I write this favorable review of it.
This is a good number indeed with a lot of just the right tempo to carry it the distance. It's cleverly paced that way so that just about anyone can pick up on the subject and how it gets inside the head and stays there till it's over, and afterthoughts directly kick in. That is the true mark of a great pop song, and this has most of the ingredients to be a winning ticket, and I hope it reaches that status. This is a lighthearted treat that also doesn't come without some rocked up parts. It has two speeds that way and can't go wrong because if it.
The ride begins very slowly and makes his way to destination with a few bumps in-between as he describes his trip. This makes for a great road trip song too, as the car seems to be a fitting place to hear it. I can just feel the EP going over well on longer trips. It's about shaking up hearts to get the nerve to just drive and drive, side by side. If that doesn't describe it, the lyrics aren't all that do it. This is definitely a unique sound he has going on that laces well in the realm of pop, coming from a no less poetic place to get there.
It's great when Lind comes on in the strong parts, but they're not to be placed over and above the quiet parts of the song. This is where everything seems to embody his magic. It's not easy to combine everything without losing some direction as the song carries on. And that's only part of it, as this track contains a whole storm of various textures. His voice is well balanced without going outside of his comfort zone, which is the sweet spot anyway. It's just a slice of perfection he's managed to pull off, and I hope the others songs on the forthcoming EP are equally this good.
The song is so evenly produced that it's easy to sense that it will be followed by just as much integrity in the other tracks. I know I'm anticipating that and can't wait to hear the result it puts me onto. If that isn't positive I don't know what is, it's that good but doesn't always mean the rest of the release will be up to the same standard. But I can't see how when it's this well done. In a time when things are so often offensive to even the least sensitive people, this is exactly the opposite. If that wasn't a conscious effort from Lind himself I'd be surprised, and if so he could fool anyone. I think he could be in the spotlight as a new young artist who's worked hard to appear that way. There should be more artists of this very unique sound coming up, but you have to know about it and listen to the likes of Lind to even catch wind of such a cool thing. There is an effortlessness that keeps music like this on my playlist and why is clearly written all over it. "Drive" is a thoughtful and tranquil little gem that allows Chris Lind to express himself to his maximum without somehow over extending himself. Enjoy the breeze and don't forget your sunscreen.
URL: http://chrislindmusic.com/
4/5
Cory Frye