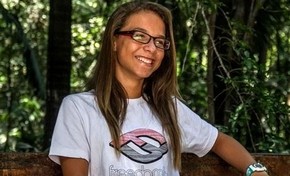 Each year is an exciting time for the skateboarding industry with new skills, techniques, and tricks always being introduced. In 2015, there were several faces that began to emerge and are now some of the best break-out boarders of the year. Here are a few important names to learn for rising skateboarders who are just beginning their road to success as a professional athlete.
Pamela Rosa (Photo)
As a 16-year-old female in the professional skateboarding industry, Pamela Rosa is from Sao Jose dos Campos, Brazil and has been quickly accumulating several different sponsorships due to her level of skill. In 2013, she tied for 1st place at the World Cup Skateboarding rankings before winning a silver medal at the X Games in 2015.
Chris Joslin
Chris Joslin is gaining momentum as an up-and-coming skateboarder who broke out in 2015 and began to make a name for himself. He began to catch the eyes of those in the industry after appearing in Plan B's monumental 2014 video release "True". He offers plenty of diversity while on his board and has a number of impressive flip tricks to show off.
Youness Amrani
Amrani is a pro skateboarder who recently became sponsored by Nike SB, Sml. Wheels, Venture, and Swiss. The 24-year-old hails from Belgium and is known for his confidence and smooth moves while skateboarding. As one of the leading pros in 2015, he's already rising to the top and has been dominating various competitions. He'll likely continue to improve in his technique and will be seen on some of the top skateboard brands, including Boards on Nord Skateboards.
Kelvin Hoefler
Kelvin Hoefler is a Brazilian skateboarder who competed at a solid rate in 2015 and is the newest face on the 2015 Nike SB World Tour. Although he's new on the skateboarding scene, he's already placed 1st and 2nd at two different Dew Tour events and even won the 2014 Kimberley Diamond Cup in South Africa. As a break-out boarder of the year, he also has one of the largest group of fans for up-and-comers.
There are a number of different skateboarders who are beginning to emerge in the industry and aren't afraid to prove their skills in various competitions. Although many of the boarders are quickly becoming sponsored, time will tell if they'll be able to sustain their success and continue to improve as an athlete when it comes to dominating the skateboard scene with their talent.