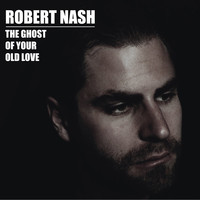 Robert Nash creates a compelling environment on the expressive and lovely "The Ghost of Your Old Love". Conjuring up images of early Elliott Smith records (specifically "Roman Candle") the songs are full of life. Impeccably arranged the entire album is perfectly sequenced with the album best taken in as a whole. Serving as the heart and soul of the album is Robert Nash's clear vocals, reassuring in nature. Lyrically the songs are highly articulate conveying small snapshots of a life.
Bandcamp: https://robertnash.bandcamp.com/
"Arms Around the Moon" starts the album off on a high note. With gentle guitars and drumming the entire song comes together so perfectly, especially when the organ's lullaby-like melody comes into view. Quieter in tone is the restrained hushed sound of "I'm Not Letting Go" whose inclusion of a string quartet giving it great power. By far the highlight of the album is the infinite comfort of "Leaves are Falling". Downright brilliant in execution the melody is positively endearing and the lyrics speak to what it means to truly be alive. With a nice autumnal approach the lyricism feels rather poetic. Ending things off on a dreamy note is the tender work of the title track "The Ghost of Your Old Love". A simple yet effective arrangement the song serves as the pitch-perfect finale.
"The Ghost of Your Old Love" is a soulful spirited folk album displaying Robert Nash's immense talent. Robert Nash's "The Ghost of Your Old Love" is folk music at its absolute best.
Website: http://robertnashmusic.com/
Facebook: https://www.facebook.com/robertnashmusic
Posted by Beach Sloth