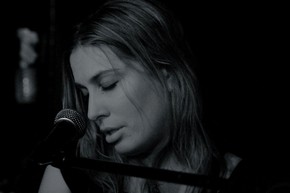 Dark Pop singer/songwriter NLX, known as Natasha to her fans and friends, is in possession of a voice that demands to be heard.
She's been called "Trent Reznor with tits" and is a kindred spirit of Beck, Sia, Regina Spector, and Florence + the Machine's Florence Welch.
NLX is gearing up for the November 13 release of her new album Luxury of Failure via BGF MUSIC.
BGF Stands for "Bitch Get Fit…" — an unapologetic ode to women everywhere to embrace their strength, power, authenticity, confidence and wisdom… be unapologetic when it comes from your heart.