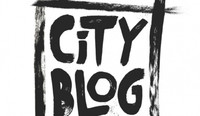 Recalling the jazz rock perfectionist tendencies of Steely Dan, Gideon King & City Blog's self-titled debut proves that jazz is alive and well. Lyrically the songs are biting showing the same level of thought and care as the tasteful timeless arrangements. Throughout City Blog the lyrics manage a balance between the deeply affecting and the humorous. By maintaining this mix Gideon King & City Blog create an urbane sensibility that informs the entire album.
"City Blog".
https://soundcloud.com/cityblog/city-blog
With great color and intricate detail is the strong work of "City Blog" whose nimble work keeps the song engaging. The guitar work is particularly stellar and their chops are undeniable. Careful gentle brush work on "See In Double" gives the piece a fragile sense of purpose. By far the highlight of the album is the ambitious and dreamy "Down". Elegantly arranged the song's groove is silky smooth, with Marc Broussard's vocals perfectly matched. Lyrically the song is completely on point, such as the wonderful 'Music of Today Is Like a Child That Says Me First'. Summery in scope is the airy and affectionate "Glide". Introspective in tone is the kaleidoscopic work of "Just Play". On "Broken Noise" Gideon King & City Blog create a song that truly builds up majestically. Beginning with such stripped down origins the little details come together from the glistening piano to the slinky bass guitar.
Brilliant, beautiful and bold Gideon King & City Blog's self-titled debut is a triumph, effortlessly merging cleverness and catchiness.
https://www.facebook.com/CityBlogMusic
Posted by Beach Sloth