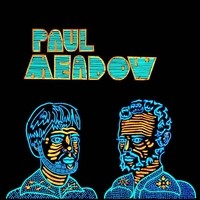 At the first instance, I thought that Paul Meadow was a single person, but later on I realized that I was entirely wrong. Apparently, it is the autograph of the Brooklyn duo that features Chris Lee and Stirling Krusing. Starting off in their native borough, I have to attest to the fact the group is astounding after listening to their 'Cheap & Easy' album. They label their sound as a slop folk and have been exemplary in their performances and productions in the recent past few years.
Paul Meadow comes from Sunset Park, Brooklyn and they struck their singing bond at a pub in their local neighborhood. After losing their jobs penning ad jingles for a firm they were inspired to form the Meadow musical vehicle that started off their career. Their success in music can be attributed to their ability to compose topical songs highlighting the current issues affecting the society at large.
For instance, the forthcoming song will be launched just in time for the special season where the metropolitan city districts are faced with a serious gridlock. The gridlock is locked firmly in the grip of the entire shopping addicted zealots who have hoarded consumption on paying homage on the credit card fueled worship obsession. Paul Meadow highlights this severely serious situation in a delightful way and will enhance your understanding of this issue and other economic and social issues affecting the entire society currently.
Ahead of their official launch of the EP album on December 10, their 'Killer of Dreams' has already premiered at the New York City Independent Film Festival. Basing on this video, I believe we are set to have a fun filled ecstatic and delightful slop folk album. Their style of music has always been exhilarating with unique storylines featuring in every song they compose and produce. Every one of their songs has a literal message that has made me follow up keenly on all their music compositions and releases.
In the 'Killer of Dreams' their character loses one eye in the desert killing babies on behalf of the army of man. Also, the money changers also take two fingers for the debt of his hand in this story filled with twists and turns. That is a story of a killer of the Killer of Dreams that will leave you entertained and glued wanting to know what happens next.
As explained by the indefinable Meadow, it is a vivid reflection and deliberation on the history of the inferno. It also features the rise and sudden fall of heroes and the endless superstitions. On December 10, Meadow will present the premiere of their single "I Love This Town" from their forthcoming Cheap & Easy EP. As it is evident from their consistency, I believe they will present to the world another masterpiece slop folk style that will leave the audience craving for more.
All their songs have an introduction to what I think is the hero who has an obligation to save the society from all the hardships and evils that it is currently facing. Filled with satire, humor, and excitement, the songs in this album are guaranteed to have you singing along to the lyrics. I cannot wait for the release to get a taste of the latest sample of slop folk music by Paul Meadow.
Review by Bryant Rutledge