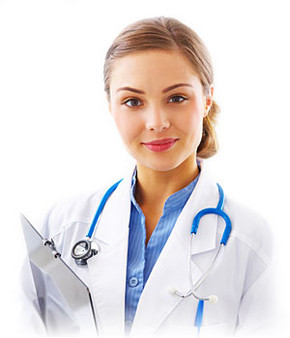 The graduation ceremony is often filled with a lot of emotions and excitement, family and friends rooting for their loved ones who have spent years completely dedicated to learning. The nursing pinning ceremony is where newly graduated nursing students are given a special nursing pin from their faculty as a welcome into the nursing profession. It is the ultimate send off from nursing school.
Pinning ceremony preparations
A lot goes into the preparations for the pinning ceremony. Before the day of the ceremony, the students have to decide to whom they dedicate their pins to and it could be anybody. From parents, friends, role models or faculty members, students are allowed to choose anyone who has played a significant role in their personal life and academic journey. The students have to write a dedication to this person, which will be read during the ceremony.
The day of the ceremony
On graduation day, the person chosen by the student has to accompany them to the stage. They are the ones who will receive the badge from the faculty member and pin it on the student as a sign of acceptance of the graduate's dedication. The faculty member will be reading the dedication from the graduate during this process. It usually gets quite emotional.
After the pinning, candles are lit and the new graduates honor Florence Nightingale, the founder of modern nursing. In reciting the International Council of Nurses pledge, the students vow to carry forward the ideals of Florence Nightingale as they begin their careers.
The pledge and the significance of the entire ceremony often leave the graduates awed yet greatly inspired to uphold the values that have made the profession so respectable over the years. It is more meaningful to the graduates than any normal graduation ceremony.
History of the ceremony
The tradition of the pinning ceremony dates back to the 12th century when the Knights Hospitaller tended to the injured crusaders. The new monks who were brought into the Knights order continued caring for sick soldiers. They held a ceremony where the monks were each given a Maltese cross to wear on their arms.
In 1860, the Red Cross of St. George honored Florence Nightingale for her efforts during the Crimean war. Florence Nightingale presented medals of excellence to the most diligent nursing graduates. By the year 1916, it had become a standard in the US to award all nursing graduates with a pin in a special ceremony instead of just giving the medal of excellence to a few nurses. The pin was provided by the school of nursing as a form of identification and proof of education.
Today, the pin is a cross showing the nurses dedication to persevere unbearable conditions and care for others, a medal of honor for the respect that nurses have for the miracle of life and finality of death as well as a badge of courage for the work they do, being on the front line to fight disease and death.
Author Bio
Prof G. Hartman is a member of the faculty in a Nursing school. You can find a variety of pins for your nursing pinning ceremony from our website. To know more visit our website – http://www.jbrandt.com/