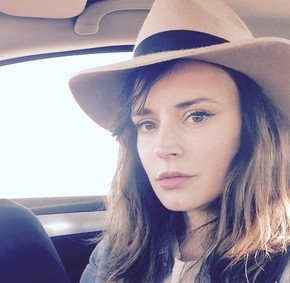 Melbourne based alt-country siren Krista Polvere returns from an international hiatus with the release of her new single Shut Up and Ride on November 27.
The single is the first taste of Polvere's new self-titled album due for release early in 2016. Both single and album were recorded in Virginia, USA, and produced by producer/artist Brian Elijah Smith. The recordings were made over an intense period in a basement studio fuelled by an intense relationship between the pair resulting in an album of rare emotional vulnerability and fire.
"There is a story within it all that makes this album even more intense and special. You may hear it all coming through the songs, through my voice. The producer and instrumentalist on the album was my lover at the time. When I listen to the record now I can hear the ghosts of our love and the listener may too".