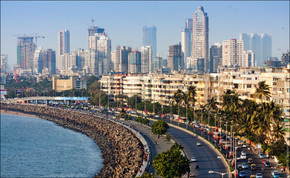 There is hardly anybody who does not feel enticed with the charm of Bollywood. The popularity of Bollywood has crossed several geographical boundaries and it is often synonymous to the fantastic form of music and dance entertainment. Therefore, Bollywood music has gained immense popularity globally, as it provides a great package of varied genres of music combining the charm of Indian melody. Though these songs may sound easy on ears, but it is true that many music producers face a tough time to write this kind of music. Are you among those aspiring music producers who want to make it big in the Bollywood music scene? If yes, then BeatPro could be the ideal platform to learn the tips and tricks of Bollywood music production courses in Mumbai.
Why Music Producers are Important
In the Bollywood music industry, the role of the music producers is very crucial. It is their responsibility to watch over every aspect of making music. If they are not good at their job, then it is very difficult to make quality recordings. Therefore, the role and responsibility of music producers are very critical for the film production houses, investors, artists and most importantly, the audience who pays money to purchase the music. Therefore, it is their responsibility to gain the right knowledge and understand every aspect of producing quality music.
Gain the Right Knowledge
It is very important for you to gain the right knowledge and the most important step towards it is to understand the nature of sound. This music production course helps you to understand the nature of sound and how you should dissect it. No matter which style of music you have chosen, you would need various tools to achieve your goal. BeatPro's Bollywood music production course helps you learn the intricacies of the detailed processes such as editing, mixing, recording and mastering. This helps you to understand various devices and components that you require for recording audio.
Who can Get into Bollywood Music Production
There is a common conception about Bollywood that everything is grand and costly. This often leads to confusion among many aspiring music producers about their capability to make music within a certain budget. However, the good news is anyone can make music, album or song at a tight budget. Nowadays, a plenty of budget-friendly hardware and software tools are available in the market, which has opened avenues of almost anyone to venture into the creativity of making music.
What Will You Learn at BeatPro's Bollywood Music Production Courses in Mumbai
The learning graph begins with the understanding of Digital Audio Workstation and synthesis. This helps you to strengthen your base of using the right tools for producing music. This follows with a sampling of managing tracks, making the catchy bass line, building a graph, making grooves, transition and finally live project. BeatPro conducts twenty-four sessions for their bolly music production courses in Mumbai. Just within a short period of three months, you will be able to create serious Bollywood music production.
When you choose the right music production courses in Mumbai like the Bollywood music production at BeatPro, then you also get closure to the door of success. Many people complaint that the talent that appears on album covers and stage gets maximum recognition. However, BeatPro helps you to become quality Bollywood music production expert so that you can get noticed by the top producers who always look for unique musical styles and visions. It is the effort of the music production experts that leads to meet the challenges of recording and completing projects on time. BeatPro makes you a pro in bolly music production and takes you a step close to fame.