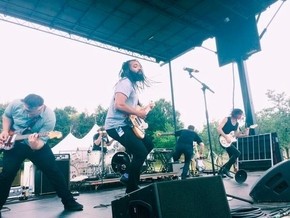 Hello November, I cannot believe the holidays is upon us again. So as many readers know I am more about paying for downloads than streaming, I need to own my music. So I was so excited to read Adelle's new ballad "Hello" rockets in at the summit with the best weekly U.S. digital sales ever: 1.11 million. In other news, The International Confederation of Societies of Authors and Composers (CISAC) released its 2015 GLOBAL COLLECTIONS REPORT, concerning global royalty collections for the year 2014. The total royalties collected in 2014 by CISAC's 230 member societies, on behalf of the four million creators they represent around the world, returned to growth after a stable 2013. They amounted to €7.9 billion, up 2.8% from 2013. I saw this and thought it might be worth a read, A new article is making the rounds in recent days. Chris Erhardt, head of production and CEO of a leading online music production company published an article explaining why so many songwriters fail to establish themselves as professionals – CLICK HERE! So lets get into it with my guests this week, from North Carolina we have JaggerMouth. I caught wind of these guys on Bandacamp checking out their new album, 'Synthetic Me. Their high energy and catchy hooks and I was all in. Join us today as we talk about the new album, how they came to be, Spotify vs Victory Records, and much more!
Stoli: Where are we talking from today and how is your day going so far?
JP: Charlotte, NC. I can't complain.
Stoli: Offer us a brief history on how you came together and how did you come up with the name, JaggerMouth?
JP: JaggerMouth was the brainchild of our guitarist, Nic. For some reason, he got it into his head that the world needed another rock band. So not wanting to go down the road to Hell alone, he stole Matt's soul and sold it to make him the front man. They lived in a freezing garage writing and recording demos, which eventually became songs. Nic found Jr. to step in as lead guitar, I (Jake) was a Craigslist hire and TJ just kind of acquired the position of bass because he was standing there when we were in need of a bass player. The origin of the name is a known unknown.
Stoli: Offer us a glimpse into how much music played into your lives in Charlotte and are your friends/family supportive of your passion?
JP: I feel it's fairly safe to use the cliché and say that music is the biggest part of our lives. Come on, honestly, no one chooses to be a musician. Why would you? What…sad, tired, broke, and hungry…yeah that's fun. But seriously, we truly love what we do it's pretty badass. Friends and family are very supportive. It is great to have the encouragement we have. Big thank you to the fam and friends, love you ya douche bags.
Stoli: How much time per week do you devote to the band and are you guys friends away from the music?
JP: It's a full time job, even if we're not getting paid. We may only rehearse once a week, twice if we are lucky, but most of our time is spent at shows and writing/recording. As for being friends…it's more like brothers. Friends are usually a lot nicer to each other, we make fun of each other probably too much.
'Synthetic Me' Teaser
https://www.youtube.com/watch?v=hl8Gx4jTTqI
Stoli: I love your sound. What two bands would you say have influenced you guys and how long did it take to develop your sound?
JP: Thank you, much appreciated. The Mars Volta and The Stooges were a big influence. Our sound is still developing. 'Synthetic Me' was our first go around writing together. A lot of this record was learning how each other worked, and figuring out what the common ground was in our collective sound.
Stoli: I am really feeling the new album 'Synthetic Me'. Where did you record the album and how long did it take to write & record the songs?
Audio: https://jaggermouthnc.bandcamp.com/album/synthetic-me
JP: We recorded the album at 3 different studios. I tracked drums with Jamie King at The Basement Studios. We recorded vocals up at Sedgwick Studios with Jim Georgeson, then guitars and bass at A.M Studios. Jamie King mixed and mastered the record super fast and awesome. JM likes to do stupid shit, like booking the release show before we even finish writing the record. So needless to say Jamie was under a crushing deadline and killed it. We wrote this album in a very weird fashion. The majority of the instrumentation was written within 4 days or so, with a few scattered tracks here and there at a later date. We were writing and recording vocals all the way up until the day we had to send it off for mixing. We actually recorded the vocals for the last 2 songs at my place. One of which was written and performed in the studio that night.
Stoli: I love your song "Midnight Sun." What inspired you to write that song and when did you write it?
JP: Glad you like it. It is funny because that song was basically a mistake. Jr had that opening riff he was just dicking around with one day at rehearsal. Tj and I joined in, almost mocking each other. Nic came back in from the store, and joined in on the joke…song wrote itself. The lyrics were written about a week before we needed to record them, actually one of the last ones we finished. The inspiration for the song…a book of poems and drugs?
Stoli: Victory Records in Chicago has pulled their catalog from Spotify for non-payment. How much do you think an artist should be paid every time that a song is streamed?
JP: That's a loaded question. I do think artist should get paid a fair amount. A lot of time, effort, and money go into making music. $0.006 per stream is not a suitable amount of money; honestly it's a slap in the face. Victory Records, I feel for you, there's a lot more to the whole story and VR wasn't treated properly. Here's the plan…get VR paid, then lets just get the payment up to a full, half a penny per stream, then we'll come back and revisit the attack.
Stoli: I need to see you guys live. Any plans to tour the east coast and how do you get ready to hit the stage and embrace the audience?
JP: Guest list anywhere you want. We are hitting the road in February with our buddies 'The Business People' playing the southeast. Then hitting the festival circuit during the summer. Getting ready for stage? Booze, enough caffeine to kill a fat kid, and boom boom.
Stoli: What is coming up for JaggerMouth and where you @ online?
JP: A lot more shows and a lot more music. We've already started the next record; it's going to be interesting…stay tuned my furry friends.
JaggerMouth website:
http://jaggermouth.net
Facebook:
https://www.facebook.com/jaggermouthband
Instagram:
https://instagram.com/jaggermouth/?hl=en
Twitter:
https://twitter.com/jaggermouthband