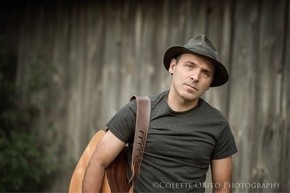 Good morning to all today it is so wonderful to see you all today. This is our special Halloween edition of Skoped Out so trick or treat?! So in music news today we have Victory Records vs Spotify. Victory Records' catalog of music was pulled from Spotify as a result of Spotify not properly paying publishing revenues due to Victory Records' artists in blatant violation of US Copyright laws. Spotify also pulled down a very large number of albums that Victory is not the publisher for proving that their internal systems are inadequate. We asked that our catalog not be pulled, that we would amicably work with Spotify, and they haphazardly removed our content regardless. How much is a stream worth? In other news Pandora and Red Bull Sound Select have partnered to bring listeners a hand-selected group of artists for a unique music discovery experience. Running through mid-December, Pandora listeners will have the opportunity to hear new tracks from emerging musical talent on Pandora's Red Bull Sound Select station, http://www.pandora.com/redbullsoundselect. So today we have a talented man who is truly a regular guy for the people by the name Billy Grima. I interview many artists but Billy is a rare gem and his music grabs you. Join us today as Billy Grima speaks on winter in Brampton, ON, CA, the album 'Sugar & Cream', his passion for music videos, and much more!
Stoli: Where are we talking from today and are you gearing up for winter in Brampton, ON, CA?
We are talking from Brampton, Ontario today. Yes I will be getting snow tires installed on my car soon.
Stoli: I love your vocal range & ability. When in life did you realize you had a real gift and pursued music as a career?
Thank you for the compliment Stoli. All I have ever wanted to do was sing, going back to the age of 8 when I started singing in the church choir.
Stoli: Besides music do you also have work & family to attend to and how do you juggle it all?
Yes I work full time, part-time and have my 3 three kids to attend to. It is not easy, but at the end of the day, one of the greatest gifts I can ask for is doing what I love to do and that is my music and it's well worth it.
Stoli: Growing up what 2 artists had the most profound inspiration on you & what did you learn from them?
I would have to say Johnny Cash and Franki Valli are 2 artists that I listened to a lot growing up. I find that Franki Valli is very melodic and I like his range, it makes his songs more interesting in my opinion. I also like the stories behind the songs that Johnny Cash sings. I like the way he presents his stories in his songs.
Videos:
https://www.youtube.com/channel/UC-TLZdFcyQZRdup5MBL2Adg
Stoli: I really appreciate how your songs are about real life matters I can relate to. What kind of mood & setting must you be in to write music?
It has to be totally quiet. I prefer to write in the evening. I like to write when I home alone. The kind of mood I have to be in is when I am in the right frame of mind. If I am not, I will stop writing and come back to it later. Only Sandy my dog can be present when I am writing, no one else lol.
Stoli: Your album 'Sugar & Cream' is a delicious collection of music. How long did you work on that album and where did you record it?
Thank you again for the compliment Stoli. I worked on the album for 2 years. It was recorded at Attitude Productions in Ontario, Canada.
Stoli: I love the song "Calendar Girl." Please offer us insight into how that song came to be and is there a real calendar girl?
I am glad you like the song Stoli. I was at a gathering and I saw a lady who I thought I knew. So I asked her if she worked at a certain restaurant and she said no with a smile as she walked away. But then I blurted out "I know where I know you from" she turned around and smiled and she said "where?" and I said, "You are in my calendar, you are my calendar girl". So yes there is a real calendar girl.
Stoli: "You Mean the World to Me" is a beautiful song. Can you offer us married fathers & dads some advice on letting our family know how much we love them every day even when life gets hard?
My kids are my world. They are my pride and joy. There is really something special about that song, especially the message behind the song. The message I would send to all married fathers and dads are that you can never say I love you too many times to your kids even when you are mad at them. Never go to sleep letting them be angry at you, and no matter how mad they can be at me at times, I always have the last word saying "I love you" to them.
Stoli: I love music videos and you have many on Youtube. Explain the process you go through to create a visual to your songs and who helps you film & direct the vision?
It comes pretty easy because when I am writing the song, I envision myself in the video. Then I present it to my video producer/engineer, Gregory De Souza, as we create the storyline and the scenes. What we do is we shoot the track several times as some of the scenes are really crucial as I try to get the message across to the viewer. For example, in Calendar Girl, the girl turns the radio on in the truck and she dances to the song. In the video You Mean the World to Me, the words "I love you, forever, don't forget" were written on a note taken out of a Treasure Box. Each phrase represented one of my children. As for I Miss You Baby, the wife drops her purse on the floor indicating that she has bad news to tell, also at the end of the video, there are pink balloons representing cancer.
Stoli: Any plans to come tour the US as we would love to see you in New England?
Yes, all you have to do is book me a date and I am there.
Stoli: What is coming up for Billy Grima and where you @ online?
Promoting the album Sugar & Cream also I am working on my fourth album. You can find me on www.billygrima.com, Facebook, Twitter, LinkedIn, I-Tunes, CD Baby, ReverbNation, YouTube.
http://www.billygrima.com/
https://www.reverbnation.com/billygrima
https://www.facebook.com/bill.grima