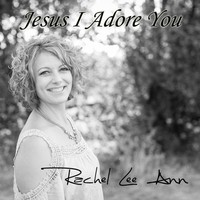 The new song 'Jesus I Adore You' which is also the title of the upcoming debut EP by Rachel is a true testimony of her journey into the gospel music scene and salvation as a whole. The song is a fusion of her previously successful musical prowess as well as the integration of the unique sound of Brian Steckler, the producer. Before getting into the gospel scene, Rachel, performing under her professional name Rachel Steele and Road 88 were popular secular artists in the country music genre. The success of their style of alternative country music saw them reach great heights of success in the home area of Sacramento. Rachel is a singer and songwriter that is multi-talented. This is majorly due to her enormous success before in the secular music scene and the popularity in her home region of Northern California. Rachel's turning into the gospel music scene came as a surprise to many, but to her, it was just returning to her musical roots and inspiration. While growing up, her most notable musical influences were gospel greats like Michael W. Smith and Sandi Patty. However, her shift in musical genre, she says is as a result of a more profound understanding of God's love for her.
The song's lyrics are an expression of Rachel Lee Ann's salvation, journey and experience. She starts by saying that when she looks at her old life, referring to the times when she was involved with secular music, she left everything behind and walked with the Lord. The journey, she admits in the song, is not easy as she tried to pick up pieces of her old self and still walk in the way of the Lord. Jesus showed her how to let go and keep her eyes on the Lord. It is a testimony that Jesus has been there for her even though she is still a sinner. These inspirational words blend well with the rhythm guitar playing along and the instrumentals that rise and fall systematically to let the message be articulated clearly. Towards the end the singer declares that Jesus is always there for true believers and his unending love ensures that sinners are forgiven and shown the way.
The motivation to write the song was as a result of a soul searching journey for Rachel that began back in 2014 when she started to write down the important things that God was teaching her through her life events. The decision to record some of the songs was the idea of her musical partner and husband, Scott Prentice. Her salvation is anchored on the belief of worshipping God for who he truly is. Her music is meant to inspire others by sharing the truth about God's mercy and forgiveness for every sinner. 'Jesus I Adore You' is a true testimony of her and other religious persons of the admiration that they have for Jesus for his unrelenting love and immeasurable mercy. This kind of love draws true believers, not into sinning more because they know they will be forgiven, but deeper into loving the Lord. The song is nice and interesting to listen to and serves as an inspiration to worship God for whom He truly is.
FACEBOOK: https://www.facebook.com/search/str/Rachel%2BLee%2BAnn/keywords_top
Review by Effie Avery