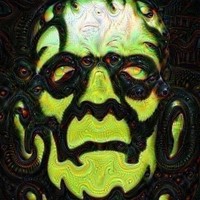 Lee Williams' "The Frankenstein Monster" has an up-tempo classic rock style instrumental. It has a great guitar melody with an old school, blues style vibe. "The Frankenstein Monster" has strong musical break downs and a great finish/closing. Very nice guitar solo. Lee Williams is an extremely talented, gifted musician, creating a feel good classic.
Audio:
https://www.reverbnation.com/l12345/song/23982098-the-frankenstein-monster-instr
"The Frankenstein Monster" is a marketable instrumental. It should be marketed to different platforms such as film and TV. The mix and master are both up to industry standards. Really nice change ups and transitions, a good way to stay consistent with the melody. These are key components in marketing any instrumental within this industry.
Buy:
http://www.cdbaby.com/cd/leewilliams17
Overall, Lee Williams has crafted a great instrumental musical experience for classic rock and blues fans. "The Frankenstein Monster" allows the listener to feel the music over again while associating the rhythm with having a good time. Lee Williams is talented and an extremely polished musician. He acquires an original hometown sound.
https://www.facebook.com/pages/Horseshoe-StudioLee-Williams-Music/285413401468744
-A&R team, Got That Music LLC Records/All Purpose Music Group LLC