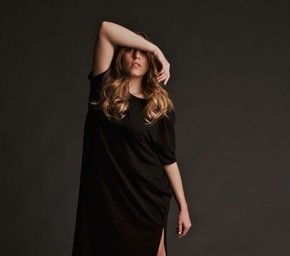 "Today I release my first single/video called "Don't Even".
The video represents a disconnect within a relationship, an unfolding and refolding of events. The tension is peircing as the couple acts out their frustration. Pieces brake and get put back together just to fall apart again.
My time spent in University, in Nashville and with my new producer Michael Keire made this project possible. It reinforced my groundings in folk music while expanding my interest in neo-soul & R&B.
Can't wait to share my debut record entitled "Lip Service" out November 13th. For now, I hope you like the video!" – Jennifer Budd