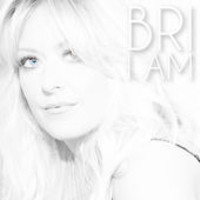 Bri Ingram's "I Am" EP is masterful pop confection weaving together elements of country, rock, and the blues. With such a wide range Bri Ingram is able to convey quite a variety of emotions from the triumphant to the downtrodden. Even in the darkest corners of the EP Bri Ingram's voice provides the light required. Serving as the heart of the EP Bri Ingram's voice has a country twang to it, full of fiery passion.
Audo: http://www.briingram.com/i-am
"Can't Even Cry" opens the EP up with a gentle, jazz-informed groove. The song's gentle work shows great depth. Reflections on relationships show some of the relief that happens after a breakup. While they are usually portrayed as tragic events here Bri Ingram sounds positively defiant. A dark sleek atmosphere defines the infectious "Bad Bad Boy". On "Little Black Dress" Bri Ingram introduces the piece with a sense of anxiety. Vocal delivery is particularly deft on here, starting and stopping on a dime. A languid tempo defines the atmospheric "Save Me". Bri Ingram's vocals are particularly adept on this song as they soar above giving the song an airy feel. By far the highlight of the EP is the peppy work of "I Can Make A Little Boy Blue". Speeding through the song is downright additive, recalling an earlier more innocent time in pop music. Bringing the EP to a close is the playful "Belly Of The Beast".
Full of hope Bri Ingram's "I Am EP" is music that soothes the soul.
Posted by Beach Sloth