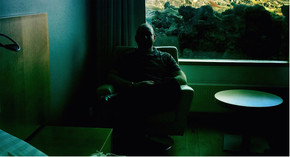 Parkview is the debut full length album by Stephen Caulfield. Written, performed and produced entirely by Stephen, Parkview was recorded over a number of years in a self-built studio that looks out over the local park.
Parkview is an album of 11 songs that showcases Stephen's ability as a singer-songwriter on piano and guitar, whilst also demonstrating his love of fusing strict electronic music with organic natural sounds using many weird and wonderful instruments and effects that he has collected over the years.
Stephen loves playing with, and altering sounds to create a unique palette of noise, he alters the computer recorded sounds by changing their speed, pitch, timing or dynamics to make new sounds that are then used to make rhythms and melodies.