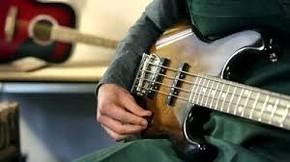 Music is a central part of many people's lives. It can be in the form of listening to music, appreciating music, or playing music. It can be in the form of using music to make our creative professional or amateur projects really stand out in a crowded field.
And now you've got your idea in mind. You've got your project you want to get started and then follow through until it's complete. What now? Follow these five tips and you'll be at your musical project end goal in no time!
Research Crowdfunding Potential
Crowdfunding is a great way to raise money for musical projects. Set up a crowdfunding account, spread the word about what you're doing, and present yourself in a manner that appeals to people. Thousands of people have used sites like Kickstarter to do some really amazing projects, and many of them have been based on the ideas of music!
Collaborate with Other Musicians
One way to cut down the need for funds and get more energy into a musical project is by collaborating with other people. You don't need to do it all by yourself! Yes, you'll have to give up some creative control perhaps, but if you look up the science of building a team, there are often many more positives than negatives, and that extra outside pressure will get your project to fruiting much sooner.
Make Your Equipment Wish List More Practical
You may feel like you can't finish a musical project until you have certain pieces of gear. Stuff that you drool over in magazines. You may feel like you can't even get started until you have these things. Well, that's more of a mental hang-up than an actual restriction. You just have to imagine that particular gear doesn't even exist. How would your project move forward instead?
Emphasize Technique Instead of Money
Money can buy certain shortcuts when it comes to musical projects. Expensive software and hardware can get you a certain result sooner. But sometimes the money isn't there, so you just have to learn how to use what you have. Yes, you can purchase high-end audio plugins. But you can also find free audio-plugins and then really learn how to use them well with a little creativity.
Research Success Stories
Find stories of people who have succeeded in the past in your genre. Don't copy their style or their story, but think how your own outfit could fit inside the template they have created. Put your own stamp on the pathway, and go for it! Just think, someday people will be researching your story of success in order to emulate the way that you made it through!