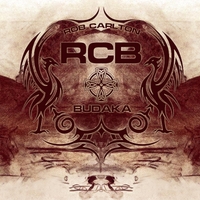 RC Budaka's "Right Here Right Now" taps into the heart and spirit of rock n' roll. With an impressive display of chops these are the kinds of songs that prove that expertise is key. Throughout the album RC Budaka possesses a true swagger that is evident throughout the album. Lyrically the songs are spritely neatly embodying a sense of discovery. Sonically the songs depict a perfect kind of summer haze from the bombastic to the quiet reflection.
Stream / Listen / Buy:
http://rc.budaka.com/MUSIC.aspx
With "Right Now" RC Budaka starts the album off on a high note, with a blast of energy that deserves to be positively blasted. The insistent beat works wonders as it recalls the best of driving classic rock. "Fly On" opts for a different tactic letting things slowly unfurl into a comfortable groove. On "Detangled" RC Budaka moves into introspective territory, looking back on relationships and how to make them more fulfilling. For "Love Letters" RC Budaka lets the entire thing go on swinging with a slight tinge of Jimi Hendrix. Quieter is the fragile acoustic work of "Stand in the Light". Anticipation rules the giddy work of "Nobody Knows. RC Budaka lets the song sprawl out with a sense of cool that does not let up. Bringing the album to a satisfying conclusion is the soulful "O Captain".
On "Right Here Right Now" RC Budaka's work has a timeless quality to it, tapping into rock n' roll's history while creating something entirely new.
Record Store: CD's are available at Bullmoose, Waterville, Bangor, and Scarborough, Maine locations.
Website: http://rc.budaka.com
Posted by Beach Sloth