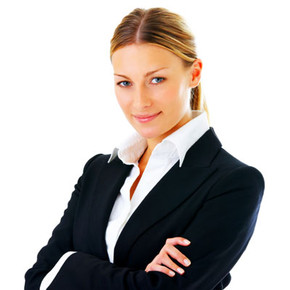 Both small and large business owners have countless tasks to handle on a daily basis. For this reason, many task management applications exist. Finding the best and efficient one can be tricky.
To make your search effortless, here are the top six task management applications that will help you improve your business operations:
1. Wunderlist
This app boasts of a clean interface, user-friendly features, and easy accessibility across different OS platforms. Using Wunderlist is very easy for any SBOs (small business operations). You don't have to be a techie. You can use this app to plan ahead, organize, and delegate any task without the need to constantly consult the help menus. The application helps you understand why simplicity is of utmost importance in technology.
2. Nirvana
Undoubtedly, in terms of app clarity and design, this application has very few competitors. Are you looking for an application that will help you organize and keep any clutter away from your mind both metaphorically and visually? Well look no further. Nirvana boasts of an attractive interface and speed.
3. Producteev
Producteev comes in handy for small businesses that are working on building and improving their operations. It takes pride in its ability to easily interact with programmed calendars by Google or other apps to grow your business needs. Paid subscriptions bring with them free trials of a host of other features. Consequently, consider the small investment if you are to enjoy the application functions.
4. Remember the milk
This is definitely a trusted name when it comes to free task management applications. It works best with Android and Blackberry Smartphones. This app has integration features that work effectively for both large and small businesses.
If you are a business that is looking for the best tools in IT management, then IT operations management – www.rightitnow.com – offers exactly what you need. At this site, you will find adequate information about everything you need to effectively manage your business operations.
As a business, it is very important to monitor and/or assess your entire infrastructure as well as drive your global workforce from one glass pane. Always streamline the amount of information you need in order to process whenever you experience a breakdown.
5.Errands
Errands offers you numerous options for creativity. This is why it tops the list of the best apps available. With Errands, you can set up as well as mail folders to set up due dates, support staff, monitor small versions of task lists as well as outline a whole month's worth of tasks. Its checklist feature is magical.
6. Todoist
Are you a Gmail user? Well, you will definitely recognize and appreciate the format of Todoist. It helps you customize your task's functions. For years, many users have enjoyed its reliable services. This makes it a winner for individuals who hope to combine Google functions with their company's daily operations.
Efficient task management is similar to solid time management. Whether your business is established or growing, the above applications will surely come in handy. Choose yours wisely and discover the magic.