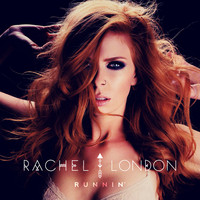 The real talents in music are obsessives. Some are men and women who have served a long apprenticeship beginning in their pre-teen years that helps them mature into fully formed performers and artists. Others are prodigies who erupt in the public consciousness and define generations with their sound, talents, and perspective. No matter the type, hunger and passion are the flames that ignite talent and dedication gives them shape. Rachel London has been pursuing her passion from an early age with single-mindedness more important to artistic success than any hook or sonic flavor of the moment. Her new single, "Runnin'", brings her one-step closer to realizing her dreams.
It highlights her voice. London's pipes are no studio confection, so the production fortunately spares listeners the agony of some robotic songstress buried in a dense electronic and effects-laden mix. London is far from that. Traditional manipulations are present as the song skillfully layers London's vocal for harmony parts and the expected big chorus. However, the production and songwriting never surrenders the balance between the two and it immensely enriches the listening experience.
Her press materials make much of her songwriting and, fortunately, London proves their hype warranted. Unlike many of her peers, a literate and economical simplicity in London's lyrics here explores complex emotions with pointed brushstrokes. Some might argue lyrical content isn't important in this music, but they're often the same people who can flawlessly quote reams of pop music lyrics. If nothing else, it's important that a pop artist's lyrics not drag the song deeper into mediocrity, and London succeeds by this measure.
Her vocals are the star. She has a highly emotive voice and genuine chops that, as mentioned earlier, the production is wise to empathize. Her strongly individualistic slant comes through and illustrates London's continued development well. "Runnin'" has intelligence, youthful exuberance, and inspiration to spare.
I-TUNES: https://itunes.apple.com/us/album/runnin-single/id999915749
URL: http://rachellondonmusic.com/
Jason Hillenburg