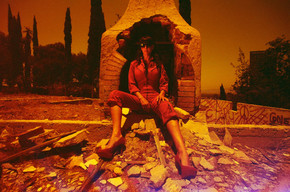 Hello there good people on the days before we here in the USA break for July 4th. We have much to be thankful for here in the USA but most of all is the musical contributions we make here & beyond. I plan on playing some great American music while grilling alongside cold beer & bourbon. Before we get to my guest today lets get to some music news. Good news from the north, as Music Canada is pleased to announce that the Budget, the Economic Action Plan 2015, has received royal assent and is now law. We applaud the Government of Canada for the inclusion of copyright term extension. With the passing of this bill, the term of copyright for sound recordings has been extended from 50 to 70 years. This brings Canada's copyright term for sound recordings in line with the international standard, protecting works of vital importance to many Canadian artists. In other copyright news, Sirius XM Holdings Inc. has agreed to a legal settlement with independent and major record companies for its use of recordings created before 1972. The satellite radio broadcaster will pay $210 million to plaintiffs ABKCO Music & Records, Capitol Records, Sony Music Entertainment, UMG Recordings, and Warner Music Group. The settlement provides a nationwide resolution for Sirius XM's use of the plaintiffs' pre-1972 recordings. So now we have an amazing woman who I admire for her music and her devotion to her adorable daughter Petal. Let me introduce Giraffe aka Gayle Davidson and her new EP – 'Trajectory.' Giraffe was so kind enough to take time to chat with us about moving to NYC on 9/11, her musical alias name Giraffe, the CA drought, and so much more!
Stoli: Where are we talking from today and how is your summer so far?
I am currently in my home nestled in the Hollywood Hills, near Universal City, CA on a very bright sunny day. Summer so far has been really eventful. We played some shows in May in San Diego and San Fran, and then in June traveled to visit my family in Spain.
I just got back last week and plans for July are to finish writing the next EP, as well as enjoy some beach/pool days in between of course. Giraffe's love to frolic on the beach.
Stoli: I must ask what it was like to move to NYC on 9/11/2001?
Pretty life changing I must say. It makes you realize how much life can just change in an instant. It was weird because it had been a dream of mine for a while to move to NYC, and finally it was happening, and then on the morning after we arrived (my ex and I) the world literally changed in seconds. Being there in the center of it all was more than i could ever have imagined. Everything other than survival seemed irrelevant at that time.
The reasons that we had moved there and everything we had planned to do just seemed so insignificant all of a sudden.
Everyday there were more missing person's posters and more stories of friends and people we met that could have been at the world trade center or were there a day/week before.
Then seeing all the particles of debris blowing all over the streets a week later was haunting.
I am still glad that I was there at that time . It made me love & appreciate NYC even more. I saw people really change, and the community spirit was incredible..for a while anyway.
We are humans, we are made to bounce back..and we always do.
Stoli: I am so intrigued why you decided to go with the name "Giraffe"?
Actually it was my producer Drew Sherrod's idea.. He calls me a giraffe, he loves them.
I am 6 feet tall and Capital (guitar player-co writer in the band) is also 6 feet tall, so it seemed logical to call the band 'Giraffe'. Have you heard about the Giraffe hotel in Kenya? pretty amazing.
You can have breakfast whilst the giraffe's stick their necks/head through the window and join you!
Stoli: I really enjoyed your BIO and found a lot of rare things about you. How did being raised on terrible pop music and overly sexual R&B influence your sound today and do your parents like your music?
HAHA, I think that I got to digest lots of different influences that's for sure, which at some point is what makes every artist who they are.
Everything to now would not have come out if it hadn't been for what I ingested musically, even if it was overly sexual R& B.
Yes my parents actually do like my music.
My dad was in a band in the UK in the 60's signed to Decca, so music has always been in the blood.
My brother thinks I say 'shit' too much, but I don't think I could have used another word quite frankly in the context of this EP.
Stoli: I really am enjoying your EP 'Trajectory.' How long were you writing & recording this EP and how has the response been so far?
It took a few years. I came out of a very long marriage.
It was a very long painful drawn out split, so the songs started to evolve from that really.
I wanted to do something different from the singer/songwriter thing that I had been doing prior as a solo artist. It just didn't seem me anymore & I wanted to represent what was going on in my current life.
It took a while to find the sound/vibe, especially since I had been writing with acoustic guitar for so long and this EP called for an electric sound with a much more edgy vibe.
I still think I have a pop sensibility, because I love to write big hooky choruses that stay in people's brains. So far the response has been really great to this EP. I think people really can really relate to these songs.
Stoli: I can relate with your song, "I'm Not Sorry." Can you offer some insight into what inspired you to write that song and when?
Ha Ha yes. It was a little while after I had separated from my ex-husband and I had started to look back and realize how unhappy I had been for a while.
It was a 'fuck you' really to say, 'I did the right thing' and I'm just NOT SORRY. However I'm really not a cold hearted bitch.
It was very painful.
Stoli: You have a beautiful daughter Petal, how if at all has becoming a mom matured you in life and in your music?
So much. She is my inspiration every day. When you are a mom, you definitely become selfless, you have to be.
My mum is amazing, but she didn't have any aspirations to be anything other than what she is. I admire her for that.
However I'm not the same and I wanted to achieve other things.
Having a child makes achieving your goals even more sweet because you feel like you are achieving them together, especially when you are juggling so much at once.
She is becoming somewhat of a little songwriter herself which is really inspiring.
Stoli: When you are not making music what other hobbies/passions do you have?
I absolutely love to cook and I also love gardening. Having my hands in the dirt is literally, the most grounding thing one can do.
Stoli: Does the major drought in CA worry you at all and do you blame it on global warming?
Yes & No. I'm an optimist and I believe there is a solution to every man made problem that we create.
I heard recently about these Warka Water Towers that are being built in Ethiopia that harvest atmospheric water vapor and turn it into water. They can collect 25 gallons a day of potable water.. and they only cost $550 to build. If they can do that in Ethiopia, then there has to be the same or similar way to do it here.. Yes I do blame it on Global Warming that's for sure. I also think if we did this to the world, we can fix it too. People just need to wake up and realize that this is a universal job, & we are all required to do our part.
Stoli: What is coming up for Giraffe and where you @ online?
We are working on the 2nd EP, which is really exciting and a covers EP too. Playing some shows, Aug 23rd at The San Diego Wine & Spirits Festival and then Sep 25th at The Deer Lodge in Ojai, CA. More dates TBA.