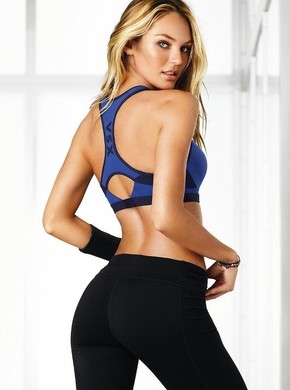 It is now a fact that leading an active life is extremely important for one's health. You need to eat well, sleep well and also do as much physical exercise as possible daily to maintain a healthy lifestyle. This is easier said than done, due to strenuous and frenetic work schedules, but it isn't too difficult to achieve. This is where a professional trainer is really important, in advising his clients to stay motivated and find the time to exercise, despite their strenuous jobs. Other than the practical and theoretical knowledge of the field, these soft skills are essential to a trainer, and are among the things you need to keep in mind while choosing the fitness academy to get your certification.
Smart and Efficient Exercise Plans
Your client should select a sort of workout which is easy to do wherever they are. A good idea is to pick exercises which don't need extra props or preparation, and return large dividends over a short time. Exercise doesn't necessarily mean workouts- it refers to any physical activity. From running to yoga, any activity helps one stay fit and healthy. They should choose an activity they are interested in, so that staying motivated will not be an issue.
That said, experimentation is also a great idea, if they would like to figure out where their comfort zone is and what they are interested in. They shouldn't have to work hard to accommodate exercise into their day- they could try finding something easy which fits right into their schedule.
Commit to the Schedule
Procrastination is the eighth deadly sin. Quite simply, most people put off their workouts to catch up with work, or sometimes to laze around. This is the ultimate sin, and just is not acceptable. Your client needs to sketch out a workout schedule and then commit to it, and make adequate space in their schedule for work, rest and exercise. If they follow it religiously, they'll find themselves healthier very soon. You should not accommodate any excuses. They will have to take time out for exercise by managing their schedule properly. Any good trainer will ensure that happens.
Tabulation is a Good Idea
People should keep weekly statistics in a diary or a spreadsheet, related to weight or other measurements. This keeps them updated, and is also a great motivator. There are a number of apps too which one can install on a smartphone. These keep collecting stats like average speed, heart rate etc. as one is running or working out and can bring them up whenever they need. It is a good idea to keep a check on your activity levels to see if you are working out as much as needed. This is needed otherwise you could keep slacking to a point where you stop working out altogether.
Anything Works!
As said earlier, there are no hard and fast rules as to what workout you choose, or for how long you work out. Quite simply, any amount of any workout is better than being completely inactive. The real key is willingness, to put aside a few minutes each day, between meals, sleep and work to commit to some exercise. Any effective program which is done regularly can still work wonders on your body, internally and externally. Some exercises don't even need you to move from your office space. A couch, a desk, almost anything can be used as a prop!
As you can see, there are several aspects of personal training, other than just the training and assistance aspect. You will have to be by your client's side. Sometimes they aren't even looking for help with workouts. Many of them suffer from health issues because they are not able to prioritize and take time out for exercise. You need to provide emotional support, counseling and also any help needed in preparing diet charts or timetables for them. Check out any recent examiner's article on becoming a personal trainer to know more.