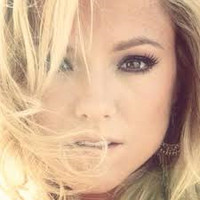 Alexis Keegan, New Jersey born singer/songwriter, continues her climb towards widespread commercial success with her new single, "Nobody Compares". This is the lead single from her upcoming EP, Endless Road, and marks her first new release since 2014's Clean SLATE. There is an urban feel to her work, but it never sounds facile or packaged. Her frequent stints opening for acts like Howie Day and respected venues like New York City's The Bitter End are testaments to her growing popularity.
A major factor in what has marked her for future stardom, her songwriting talent, is a little lost in the whirl of dance floor percussion, but her powerful voice often cuts clean through the electronic clutter with impressive results. The track has sparkling electric piano over a rumbling bass line pumping throughout the song. Keegan's emotive touch, vocal range, and lungpower are a rare combination in a genre where packaging often pre-empts genuine skill or sincerity. Her vocal is, likewise, vivacious and bubbling over with her joyful exuberance over possessing such skill.
Based in Los Angeles, Keegan has poised herself through talent and wise decision making to ascend to a higher level. "Nobody Compares" is a great single full of the verve and pop ingenuity required to impress listeners today. Her turn towards more serious material that engages her listener's emotions instead of relying strictly on party anthems has made her music much richer than any earlier approach could have offered.
Purchase Link: https://itunes.apple.com/us/album/nobody-compares-single/id984561069
Primary URL: http://www.alexiskeegan.com/
Jason Hillenburg