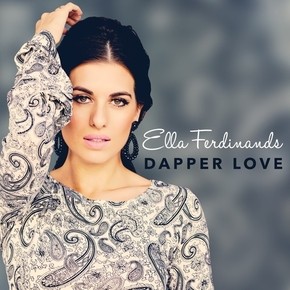 "Brisbane (Australia) singer/songwriter, Ella Ferdinands, scored an unexpected lucky break when her debut single, Dapper Love, fell into the hands of an extremely influential radio staffer and has since been enjoying spins on radio.
"This opportunity is gold," says Ella. "I can't wipe the smile off my face!" "When you get an opportunity like that its very rare that you actually do have a hit in your back pocket!" Says Co Writer Bec Caruana.
In a sweet twist, it was the same radio station (Brisbane's Hit!105.3) that were one of the first to add Bec Caruana's 2002 hit, Dance All Night, to their play list which went on to become one of the most played tracks on radio that year.