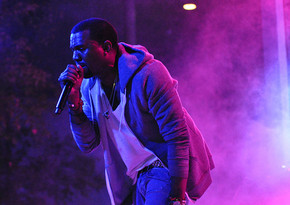 Hip-hop is known for its sick beats but graphic designer Brandon Spahn has opted to put some bad beats in the mix as well.
The Indiana State University student decided that playing cards and listening to rap at the same time was not enough. He wanted to create a hip-hop-themed deck of cards with the faces of 13 of the genre's biggest hitters.
A shot of my hip hop deck of cards! pic.twitter.com/7vHL8DSf79

— Brandon Spahn (@Spahny11) March 3, 2015
Using his background in graphic design, the 21-year-old senior has managed to immortalize the likes of Jay-Z, Kanye West, Dr Dre and Eminem with the help of photoshop. The results are brilliant. His reason behind it? Simple. "I listen to a lot of music when I work, but hip-hop is the main genre," He was quoted as saying. Makes sense, we suppose.
As if the thrill of playing poker was not big enough already, can you imagine trying to keep your poker face as straight as possible as you look down at a pocket pair of Kanyes in place of Kings in Texas Hold 'em? This puts real weight behind the theory that poker is for college dropouts! (A Seven Deuce of jokes right there, apologies).
The order of the deck, in case you could not already tell, is as follows:
2 – Isaiah Rashad
3 – Childish Gambino
4 – 50 Cent
5 – P. Diddy
6 – Jay-Z
7 – Dr. Dre
8 – G-Eazy
9 – Chance The Rapper
10 – Lupe Fiasco
Jack – Eminem
Queen – Drake
King – Kanye
And the Ace in the pack – Kendrick Lamar
Rappers are an egotistical bunch, so even something as trivial as this should have the man of the moment Kendrick grinning from ear to ear. Just how Jay-Z, a known poker enthusiast and an ego the size of the Grand Canyon, will feel about coming in at number six is a different matter. Drake will be happy with the Queen slot, surely? Hell, he needs some perking up after that experience at Coachella! Do you agree with the order or are there any obvious omissions?
Interested in purchasing a pack? Head to Brandon's Twitter page @Spahny11, where he has previously stated anyone interested in grabbing a pack should drop him a message. He won't be short of orders, we're sure.