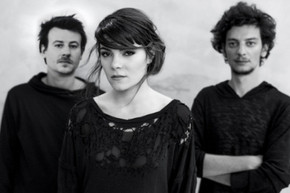 Romanian sensation Temple Invisible have announced details of a very special release, Enter_ (Expanded Edition), featuring previously unreleased material including one brand new track plus 3 remixes, it will be released digitally on 30th March 2015.
The EP comprises the 2014 version plus the 4 new jams, which include lead single, 'Anima' and three remixes made by Romanian fellow artist Liar ('Sudden Acts'), the British's Officers ('Disappearance') and new Parisian producer Dream Hacker ('Collide').
Temple Invisible is the musical project of Irina Bucescu, Costas Ivanov and Daniel Olteanu – three multi instrumentalists from Bucharest, Romania.