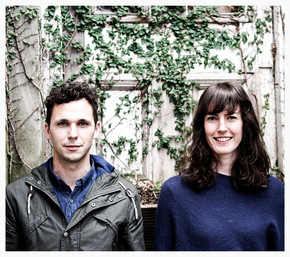 New Zealand folk/pop band Paper Cranes are set to release their debut album The Road Home on March 20th 2015.
Intertwine Fraser Browne's love of lyrical poetry and Naomi Browne's Japanese heritage with some great backing musicians and you have a band that weaves beautifully crafted stories into captivating, dynamic performances using diverse instrumentation (shakuhachi, ukelele, mandolin, ocarina, harmonica, accordion).
After releasing their 2012 debut e.p. Oh Love and winning The Audience Wildcard NZ on Air grant for their catchy single 'Little Darling' the band were spurred on to relaase a full-length album.
"I had a health scare while recording the first e.p. – I found out I had cancer," says Fraser. "This album was written well after that, so while there are some melancholy songs, many are more upbeat and hopeful."