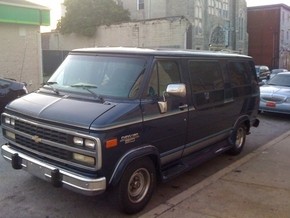 When your band is planning to go on a tour, there are a few things that you, as a band, will have to consider and meet in order to have everything happen smoothly. One of the most important of these is having a platform and a strategy for popularizing your band and its music. This can be a website, which can be the destination for those who want to book you as well as those who want to buy or listen to your music and see what your band is up to. Such a platform makes it easy for your fans to keep tabs on your activities, as well as your music, day in and day out.
How To Plan For A Tour
Whether the tour is a two-week or a month long tour, first and foremost, it is important that you all sit down with your manager and write up a mock itinerary. In this mock itinerary, you will include the cities in which you plan to perform and the dates that you plan to be in each city. Practice packing and getting ready to hit the road within a reasonable time limit. Make sure your instruments are securely packed in custom ATA cases to protect them from damage while on the road. To limit the driving distance and time, it is important to line up cities in the most logical way possible.
Be Tolerant And Flexible
How well your band's music sounds and its image in the public eye has to do with how well you get along. This means that all of you have to tolerate each other and try to understand each others situations. This, at the end of the day, will ensure that you enjoy yourselves, that you are loved by your fans and that you have a hugely successful tour.
Have a Real Booking Agent
Your label might already have someone who works to book shows for you, but if not, then your band can find somebody by maybe asking other bands. You can try to book shows alone without an agent, but you may not have the clout that you need to get quality gigs and adequate exposure.
Tour On a Major Release
Usually, the reason for a tour is to pump up the sales of a latest album. You may find it difficult to even get an agent if you don't have a major album release. Having a new album when you go on tour is the real deal since it will give your tour a theme and advertise your album.
Some bands are not able to tour even once so if your band has a chance to make a tour happen, then it is good to plan it out well. Make sure you are healthy enough both physically and mentally, and then enjoy every bit of your first tour.