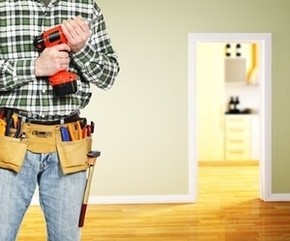 As the weather warms up in New England, BBB is warning homeowners who are looking to begin remodeling or repair projects to be on the lookout for home improvement scams.
So far this year, 10 of the top 25 most inquired about business types are home improvement related, including, among others, general contractors, roofers, remodelers, painters, and landscapers.
"Spring is a busy season for home improvement projects," said Paula Fleming, spokesperson for the local BBB. "Unfortunately, it also becomes a high season for home improvement scams."
In just a few months, BBB has seen over 137,000 inquiries into home improvement businesses. BBB advises homeowners to be wary of contractors who promise work at discounted prices or show up at your door claiming they're doing work in your neighborhood.
"Before hiring a contractor on the spot, be sure to do your research and check out a business at bbb.org," said Fleming. "There are many local contractors with a good track record that will deliver quality work on time and within budget.
Before hiring a home improvement business, BBB recommends the following tips:
• Check Out a Business. Be sure to check out any business before hiring at bbb.org. Here you can view BBB Business Reviews, read complaints and reviews, and find out more information.
• Get Multiple Estimates. Before accepting an estimate, get at least three bids or quotes in writing. Don't feel pressured to go with the lowest bid, as it might reflect the quality of materials.
• Ask for References. Ask for at least two or three references from the business's last few jobs and ask questions about the quality of work, if it was within budget and on time, and to the customer's satisfaction.
• Check Out Licenses. Be sure to check if the business is properly licensed in your state, if applicable. It's also important that any business you hire is properly insured if working on your home.
• Get Everything in Writing. Do not sign a contract until you have read through it entirely. If you made verbal agreements, they should be included in the written contract. Any deposit or payment plans should be included, as well as, any warranties or guarantees.