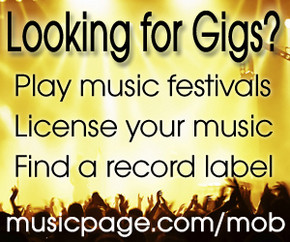 Hello out there to all music lovers worldwide. Took a week or two off but we are back at it and well rested. We should be in Austin, TX but we are still here in cold New England. Anyways lets get to some music news today. Looks like music streaming is onoly getting stronger. Triton Digital, a leading technology provider for the audio industry, unveiled its monthly Ranker for January 2015, providing insights into listening trends measured by the Webcast Metrics audience measurement platform. Listing in January 2015 showed great strides, with Average Active Sessions (AAS) up by more than 41 percent compared to January 2014. iOS and Android continue to be the favorite platforms for consuming streaming audio, boasting 36 percent and 30 percent of all listening, respectively. In other news, detectives from the Police Intellectual Property Crime Unit (PIPCU) shutdown an illegal UK karaoke website (www.karaoke-world.co.uk) yesterday (11 March 2015) following a referral from PRS for Music, a membership organisation that represents the rights of songwriters, composers and music publishers in the UK. The unlicensed BitTorrent site directed users to a catalogue of tens of thousands of copyrighted music files, in particular the latest chart music and karaoke hits. Artists/Bands are always looking for opportunities to play and promote their music. Well today my buddy David Codr is here to speak on his website – http://musicpage.com. Musicpage is the online community for the music industry, built specifically for musicians and music professionals – Musicpage has profiles from over 50 music industry categories. Join us today as David speaks on his music biz history, how musicpage.com came to be, the independent music movement, and much more!
Stoli: Where are we talking from today and how do you start your day Monday – Friday?
I'm in our HQ in Omaha, Nebraska. I started out in the music industry as a concert promoter in Southern California but relocated to Omaha when I started publishing the Music Phone Book. Because of the time zone difference, especially between the east and west coast, it made sense. Plus the cost of living in Nebraska is considerably lower than So Cal.
Every day for me is unique. It changes so much from day to day based on what we have going on and what's going on with our users. When you have a community of nearly 100,000 members, there are a lot of very cool and interesting things coming up every day.
Stoli: What are you proud of for 2014 and want to accomplish for 2015?
Last year we enhanced the most popular part of Musicpage, the Music Ops Board (http://www.musicpage.com/musicopsboard). It allows our members to send in music for film, TV, commercial and video game licensing opportunities, send demos to record labels, submit songs to radio stations, get booked to showcase at music festivals or connect with booking agents and managers considering new clients.
We also added a really cool new feature to help independent artists write better songs. The Preproduction Song Review service (http://www.musicpage.com/prep) gives artists the ability to send in demos or scratch tracks of new songs to get feedback from experienced producers.
Musicpage has thousands of producer members (Including Grammy and other award winners) who are always looking for new artists to work with. The Preproduction Song Review gives them the ability to work with artists from all over the world. If they like what the artist is doing, they can reach out to see if there is a mutual interest in working together. We have producers with some pretty impressive credits, experience working with some of the biggest names in the industry like Led Zepplin, Elton John, etc.
After listening to the track, these producers provide the artist with a pretty in depth eight analysis of the song; pointing out what works as well as what doesn't. They finish it up with suggestions on how to change it into a hit song.
Stoli: Give us a brief history of you in regards to your music industry journey so far?
Well I started out throwing underground parties when i was in high school. Totally illegal. I got a fake ID when I was 15 and instead of just buying beed and cigarettes, I would rent a hall and throw a party for all my high school friends. At first we just had a DJ or mix tape playing, but as things progressed we'd have the occasional band throw down too.
When I was 21 I moved out to Santa Barbara and got a job at a pool hall named Sticks. It was a 900 capacity room, but they only had DJ's for entertainment. I convinced the owner to let me put on some shows there and things really took off. Being the only 900 capacity room in town, I could bid on shows no one else could do.
I used to do a lot of crazy and unorthodox things to promote my shows which got the attention of a number of record labels who would hire me to promote their artists in the area. I've booked, promoted or produced over 1,000 concerts working with artists like The Bravery, 311, No Doubt, Dave Matthews, the Black Crowes, Stone Temple Pilots, Notorious BIG, Sublime, etc.
As things progressed, I became friends with a number of bands that led to me managing or booking them. I also did some talent scouting and producer work as well.
In 1997 I moved back to Omaha to start the Music Phone Book (MPB). The Music Phone Book was a comprehensive guide of music pros and businesses from all over the country, broken down into three regional editions.
The Music Phone Book was the music industries number one music guide, distributed to most labels, booking agencies, promoters and even big events like the Grammy Awards.
Unlike the other guides out there, we covered several categories and we put an emphasis on what I like to call the B, C, D & E list contacts. We had the big names too, but the reason independent artists and promoters bought the MPB was to get contact numbers for people they could afford to hire or work with. Local promoters, street teams, sound men, music writers and so on. When we created Musicpage, we imported that database into the community which made us one of the largest music communities out there they day we launched.
I think having such a diverse music industry work history was the perfect background to have in order to build Musicpage.com. I was able to see things from different music industry perspectives and set up Musicpage to help make those people's job's easier.
Stoli: When did you come up with the idea for https://www.musicpage.com and how did it go from an idea to a reality?
Well really, Musicpage.com is almost the online version of the Music Phone Book. When I first started publishing the MPB, the internet was just getting started. By the time we hit our ten year mark in 2007, things had changed.
In addition to the new technology, print is expensive and the format doesn't allow you to stay updated the way a social network of profiles can. If we had you listed in the MPB as a writer and you got a new ph number, we couldn't change it until our next issue. With Musicpage.com, you can change the ph number on your phone number or any other information any time you need to.
Stoli: How can https://www.musicpage.com help not only bands/musicians but also the companies in & out the industry?
Well first off, we wouldn't be much help for people outside of the music industry. We are a private community intentionally. We limit membership to musicians and music pros because our profiles include unlisted phone numbers, contact names, production specs and other sensitive information not meant for the public.
Because we catalog all that hard to find information in one centralized location then break it down by category and location, music pros and musicians come to us by the thousands when they are looking for a band or business. Setting up a free profile on Musicpage.com puts you in front of thousands of the people who are looking for bands and solo acts to book or do business with.
We also feature our member profiles in a few different high visibility spots on Musicpage while promoting them through strategic partnership we have developed.
So a free profile on Musicpage makes it easy for the industry to find you and for you to find and connect with music pros who can help accelerate your career.
Stoli: There are other services out there similar to you, so how do you differentiate from the rest?
Oh man. How much time do you have? We are so different that the other sites out there this may take a while. Maybe Ill just touch on the highlights.
Industry only community: We limit membership to musicians and music pros with verified industry skills and experience. We welcome all kinds of music pros and experienced musicians, but not fans. Virtually every other site out there tries to serve the public and the industry, but those two groups are looking for vastly different things. That leads me to my next point…
Content: Our profiles actually include music industry information. All the other sites I've seen include the same info; name, genre, songs, bio, pix and maybe tour dates.
By contrast, on Musicpage.com every profile is guaranteed to have a listed contact name and phone number. We also include a myriad of production specs:
• Band profiles include the number of CD's or songs released and sold along. The artist's average and largest draw, sound reinforcement, performance information, the name and ph number of the performers, their manager, booking agent, publicist, tour manager and label.
• Venue profiles include audience, performance and production information (preferred genres, days they have music, average age, age restrictions, stage size, monitor mixes, even the name and number of the person who books the shows, sound man, etc.
Two profile architecture: Every Musicpage member has to create a personal profile in order to join the community. This keeps out the fans and fake profiles. Additionally it puts a face with every name while also providing information on their work history, industry skill set, biography, preferred call times, etc.
There is a reason nearly 3,000 record labels use Musicpage.com to scout artists. By providing in depth information on both the individuals and the band, music pros can legitimately scout new artists through our profiles.
Personal Connection: This is a big one and extremely popular. We have a team of Artist Relations reps who call every band or solo performer as soon as they create a profile with us. The AR rep gets to know the artist which helps us keep out the game players and fakes.
Additionally spending 15-30 minutes with each artist lets us know what they are all about and trying to accomplish. That way when we can refer or recommend an artist when we get a call from one of our music pro members which happens more and more.
I like to think of the AR reps as almost a music concierge. We have called labels, manager, promoters, venues and music festivals on behalf of artists to put in a good word when it was appropriate. Additionally its pretty common for this music pros to call us when they need an artist or song. By having a personal connection to the group with a member of our staff, we can help promote and suggest our members for amazing opportunities they wouldn't ever know about.
I'm old school and believe having a personal connection / relationship with our members is crucial to being able to really help them. We aren't looking to be the biggest music industry community. Our goal is to have the best collection of real up and coming artists so we can help them find the right connection and opportunity.
Music Licensing: Sites that offer artists the ability to submit their music to be considered for TV, film or commercial music licensing usually ask the artist to pay a hefty monthly or annual fee. In addition to that, they make the artist pay (Usually $10 or more) every time they send in a song. On top of that, if the artist's song is selected, the website takes a cut of the licensing fee. Often 50%! We think thats highway robbery.
To us that's triple dipping and is outrageous. Most bands and solo artists are scraping to get by as it is. Asking them to pay multiple times and share in the winnings if they hit it big, that's not cool as far as we are concerned.
So on Musicpage, artist only have to pay a low monthly fee ($14.99 or $19.99 a month) with no strings attached. They can turn their membership off at any time and if they don't want to pay for a monthly membership, we have a Tokens option that allows them to pay as they go.
Best of all, when one of their songs is licensed, they keep 100% of the money they make.
Stoli: Some bands/musicians feel they should not have to pay for a decision maker to hear their music. What do you say in response to that?
Well we used to feel the same way. Originally we set up the Music Ops Board so that our free members could apply to the Music Ops without paying and it was a disaster. With no barrier to entry, many artists were sending in their music to any ad that was posted. To them it didn't matter that their music didn't match what the music supervisor was looking for. When we asked those artists why they sent in music that wasn't a good fit, they all said the same thing; "Its free and we figured it wouldn't hurt."
But it did hurt. Almost all the music supervisors who were posting then only did so once or twice as it ended up being a waste of their time as a large number of the submissions didn't match what they were looking for. Music supervisors are supremely busy and lets face it, they are the people with the gold. If something isn't helping them and takes up a lot of their time, they lose interest really quickly.
Now does charging artists ensure that the music is perfect for an opportunity? No. But for us its probably removed about 98% of the knucklheads and resulted in much better results for the music supervisors. That means they keep posting new opportunities which means we can help our members get access to some cool options they wouldn't be able to find otherwise.
Oh one last thing, we give our members a number of ways to get free MOB Tokens to apply to Music Ops. So you can try it out for free and see what you think before you have to fork over any cash. We detail that in this article – http://news.musicpage.com/post/94743972617/5-ways-to-get-a-free-mob-token
Stoli: Give an example of a band/musician that used https://www.musicpage.com and got a big opportunity?
Man there are a lot. We have music festivals that exclusively use us to find bands to book like Detroit's Arts Beats and Eats https://www.musicpage.com/artsbeatsandeats. I think they have booked 200+ Musicpage artists to showcase at their festival in the last few years. Those are all paying gigs.
Just yesterday we found out that Donna Hughes – www.musicpage.com/donnahughes got signed to a company that places music all over the world and Adley Stump www.musicpage.com/adleystump landed a deal that will feature her music to over 1,500 stores all over the world.
The Como Brothers https://www.musicpage.com/thecomobrothersband (Matt – comobrothersband@gmail.com) are a great band out of NY that are starting to make some waves nationally. They were selected for a music publishing deal with N.O.M.A. Music through the Music Ops Board.
Stoli: Can you offer advice to a band/musician on how they can join your site and use it to the most potential?
Just go to Musicpage.com and press the button that says Create Your Own Profile. As I mentioned earlier, we restrict membership to musicians and music pros (and people who work in the industry like music writers) so dont try to set one up. We will know if you're not a musician or music pro and we will delete the profile.
One of our Artist Relations reps will call them after they set the profile us and help make sure its set up so it does them the most good as well as personally going over all the benefits and features Musicpage has to offer them.
We created a Youtube video that explains how we help artists get musk placed that you can check out at – https://vimeo.com/117225777
Stoli: Looking forward what gets you so excited about the independent music movement and how far we can go?
I think this is the most revolutionary time in the history of the music industry. The internet has become the great equalizer. As industry access and DWS's have become more prevalent, record labels have lost their stranglehold on the industry as any artist can record and get their music out via the internet.
New technology offers new possibilities. Just look at how things have changed in regards to mobile devices. Digital recording has lowered the barrier to entry and given artists the ability to create music in ways that weren't even conceivable 10 years ago. Hell Protools just launched a free version. Access gets better all the time.
As creative creatures, artists have always taken new tech and made it do things beyond what it was designed to do. Look at auto tune. It was designed to smooth out rough vocal recordings. Then you get some artist using it as a pseudo-instrument. The potential for change and new discovery is one of the things that gets me excited.
Stoli: What is coming up for https://www.musicpage.com and where you @ online & contact info?
Well I already covered new stuff for Musicpage earlier. The main push for us right now is the Preproduction service and of course the music ops board.
http://www.facebook.com/WhatsYourMusicpage
http://www.twitter.com/musicpagedotcom
http://www.instagram.com/musicpagedotcom
https://www.pinterest.com/musicpage