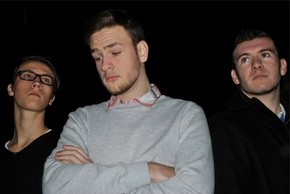 Hello there to all, today is a great day! I would like to congratulate the New England Patriots on an awesome Super Bowl win, you guys are an inspiration! Now what is going on in music today?! Rolling Stone and Google Play announced a collaboration to bring years of iconic stories to the digital world where people can read them freely. For the first time ever, Rolling Stone's vast archives, including features by notable writers such as Hunter S. Thompson, Cameron Crowe and Matt Taibbi, will be available for free to everyone on Android and iOS phones and tablets exclusively on mobile through Google Play Newsstand, Google's news reader app optimized for phones and tablets. That is so cool! In other news, Renman Music & Business, the music industry mentoring website founded by longtime industry veteran, Steve Rennie (aka "Renman"), has launched Renman U, an online course designed to be "an insider's guide to today's music business," at: www.renmanu.com. For a $99.99 enrollment fee, Renman U students will receive an interactive set of online video lessons designed to teach aspiring artists and music business professionals what it takes to succeed in the music industry – http://www.renmanmb.com. I do not have to tell any respected Skoped Out reader how huge EDM is. Well my guest today make some awesome EDM music and their Soundcloud page proves it. Today I am so excited to have PRIZM Productions direct from London. Join us as the guys speak on the Paris terror attacks, software and technology they use, their Mobile DJ service, and so much more. Please get ready to dance & party!
Stoli: Where are we talking from today and how is 2015 going so far for you?
First of all, thank you for taking the time to interview us today, we've really been looking forward to this. We are currently talking to you from London where the three of us have grown up. 2015 has started well so far we're pleased to say. A lot of projects are in the pipeline, and they will soon be ready to release. We have therefore been based in the studio a lot and working on our live performances, as we are back on Urban FM TV Radio Station for our second series.
Stoli: We are all horrified & saddened by the Paris terror attacks. How do you feel about what happened and do you feel safe knowing how many Muslims are making Europe and the UK home?
We are definitely shocked and saddened by the events that happened in Paris, and our thoughts go out to all those affected by this tragedy. For us in London, being a multicultural society, we are always working with the idea of engaging with people from different ethnicities and societies. We feel that music is definitely a way that people of different nationalities, cultures, and races can be brought together. Music is one of the few things that can be considered universal to everyone.
Stoli: Offer us a brief history on how you 3 came together and how did you decide on the name PRIZM?
Kaanivore and Jordan Hearts met in secondary school, and then Kaanivore and Hitman met in college, and collaborated on the idea of creating PRIZM. The name PRIZM came about, interestingly through observing Pink Floyd's press picture, and noticing the blatant beams of light created by a prism. We also incorporated the idea of a prism separating light through a thicker medium, and this continuation of light spreading over a larger and larger area once in a thinner medium, is an idea we aim to try and integrate into our career.
Stoli: Your Soundcloud page is full of amazing EDM music. What kind of software and technology do you use to create your music?
Our main software is Fruity Loops, as many of the plugins and external VST's used to create the synths and sounds are aimed towards electronic music. We're looking to create a new genre of EDM; Atmospheric EDM. This converges on the ideas of working with Big Room Club Bangers, and the atmospheric sounds give quite an airy/spacy feeling. Fruity Loops allows us to experiment and create projects that sound atmospheric. We generally find this software easy to use, and get some great results that many of our fans respond to with great feedback. We're very fortunate to have fans that embrace our music, and to have the time to listen to our work.
Stoli: You have various remixes which are awesome. How do you decide on what songs to remix and how do the original artists feel about what you create?
We're always looking for the opportunity to create a remix, as well as focusing on producing our original content. This involves being able to build upon the original track and decide if we can create a twist that will stand out above the rest. Also something that can benefit from a slice of individuality from PRIZM, a track that will sound excellent with our own synths, sounds and styles.
We've received some really positive feedback from the original artists. One example is a remix we've created for an artist known as Luciano VII who created an original track called No One Else. We liked the track, and so tinkered with it and added our own flavour to the equation. When he came back to us, he said he really liked it and released the remix. This brought further recognition to both PRIZM and Luciano VII.
Stoli: What are the roles of the 3 of you when it comes to running PRIZM and creating music?
In terms of producing our music, Kaanivore and Hitman are the experts behind the hits. They are a highly talented production duo, with fantastic vision. In addition, they are currently producing for other artists, and their reputation is continuing to grow.
Jordan is the manager of the group. Whenever we perform live we always come together, as in this way the audience embraces the atmosphere that we create on stage.
Stoli: I love your song "Colours." What inspired that song and how do you decide when you want to add vocals to these high-energy instrumentals?
Colours was one of our very first songs that we released as PRIZM, so it obviously has a lot of meaning to us. We were inspired by the vision of being on stage, laser lights, of many different colours flashing and creating that high energy. The bells during the verse give a calm feeling at first, and then the burst of life in the chorus relates to a burst of colours.
In terms of allocating vocals to a song, we generally get the idea during the creation, or when all of us are listening to the final edit together and agreeing on this matter. We will only put vocals to a track if we think it'll benefit the outcome, otherwise we will look to make the track an instrumental.
Stoli: I see that you guys do weddings & events as well. What does that entail and how can people contact you?
Yes, we also offer a Mobile DJ service to those who are hosting weddings and events; also birthdays, support for gigs/festivals, and anything that you could want a DJ for. We like to engage with the ideas of the host and will facilitate any genre of music they require. 2015 has started really well for this side of the business, with a lot of bookings already taken.
If you are interested in having PRIZM DJ for your event, get in contact with us via our email: elliott@prizmproductions.co.uk
Stoli: What are some clubs or music venues in London that you go and love to play at?
We are always taking the opportunity to expand our horizon in terms of the venues that we play at, especially with London having a huge variety of clubs and music venues. We have a regular spot at a club in New Cross, and guest at a club in Kings Cross and central London on a weekly basis.
As DJs aiming to get to the top, festivals are our real passion. One of our big aims for 2015 is to play at as many festivals as possible during the summer.
Stoli: What do you guys like to do when not making music and are you all friends as well besides the music?
We're all great friends besides the music. We've known each other for a long time, and despite the problems we encounter, our friendship will always over power them. All of us are pretty interested in football…. or soccer as you may say in the states. We love to play football and socialize over games of pool, even occasionally go bowling. But the latest recording, or next show or even our next meeting and its contents tend to dominate most of our conversation. In truth, we are pretty much three ordinary lads, that have a major passion for music
Stoli: What is coming up for PRIZM and where can we follow up online?
In 2015, there is a lot our fans will be looking forward too. We have several singles to be released that we are really excited for everyone to listen too. In terms of live performances, our aim for this year is to increase the number of live appearances we will make. We currently have a weekly radio show for Urban FM (Saturdays 6-8pm), and shall be playing at different venues all around London. During the summer, you will see us at festivals all over the UK.
If you want to keep up to date with PRIZM, then you can follow us on…
Twitter: @PRIZM_P_DJ
Facebook: www.facebook.com/prizmentertainment
Website: www.prizmproductions.co.uk
Thank you for your interest in us today.