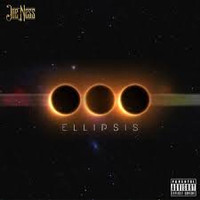 Joe Ness has gone through a few name changes so some might know him as Jo Payso, Amillio Jones, and now Joe Ness. You cannot disprove raw talent and he will not be denied. He was born in Brooklyn and grew up between there and Queens. he started rapping at the age of 12 and now about to turn 25 has come a long way. "It's like some people think this is just a hobby that people are good at and at a certain point you have to stop but this is my life and what I was born to do." He has also created two mixtapes prior to this full LP "Ellipsis" on Spectra Records, where this rapper really gets serious and "goes to work."
The CD never changes pace from start to finish, and that is one its higher qualities, because it flows like a hot knife through butter on a soft biscuit. While not huge on sense of humor so far there is also nothing too offensive in these messages, from the likes of I Go To Work and Pilot (for which there is a video clip to promote), the thread is evident in these two titles alone. But jumping off to some Runaway, Step In The Spot, there is a little humor visited after all, as he tells it like it is in his own lingo. This peaks in the hilarious Got Dam, which is one of the high points of the record, as he raps all over the best of 'em. The stories end Snakes On A Plane and Run The Town, both of which step it up a notch, especially on the former. It never lets up with mellow vibes galore. This album is all that and a bottle of awesome sauce.
Like it or not he keeps it real all the way, with a laid back chill to it all. And if you don't like it, he knows why you're mad. This is no amateur, he poised and ready for the world. He's playing shows in and around the New York area and on a mission to conquer and divide, so expect to hear a lot more from this superb lyrical rapper who can't be flawed for anything but perhaps his backing tracks not being better musically inclined, although to its credit is well beat tracked but could use more instrumentation.
Cory Frye
Score: 8/10