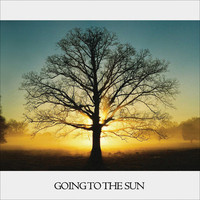 For the most part this is quite a strong album. I love a lot of the arrangements here. There is a lot of soul and emotion built into it. At times it does wander towards the generic pop end of the spectrum, though.
Imagine mixing the Beatles with Fun (the group, not the experience). That's what I hear on the opening "New Year." Of course, it is fun, too. As much as I liked the first one, "Alone In The Same Room" is even stronger. It has a little bit of a Mumford and Sons thing going, but with more of a modern alternative edge. It is classy music start to finish.
Speaking of Mumford and Sons, "Halfway Around the World" has a lot of that folk sound like they do. It's another great song. It has some country in the mix, too. "Never Get Over You" just doesn't do much for me. It seems too generic and lacks the charm and uniqueness we've heard to this point.
A mellower song, I'd consider "So Separate" a good one. It's just a little too somber and too long to stand up against some of the rest. Next comes "Our Hearts Keeping On." The balance between mellow and more rocking early create a tension and power. I like the contrasts and the melodies built into this number.
A little on the trite side of the equation, "Out of the Night" feels a little over-produced at times. Still, it lands on the winning side of the equation. A pretty and mellow ballad, "Lying In Green Pastures" shows a lot of vulnerability and emotion. It's one of the best cuts of the disc. "Autumn Turning Over" is more percussive. It's a good song, but a little too predictable and generic.
This is a set that I'll probably listen to for a long time. I'm sure I'll keep coming back to it. It's got a few weak links, but overall is quite good. It's sure to please a lot of music fans.
9/10 Stars
BANDCAMP: http://goingtothesun.bandcamp.com/
Mary Angela Tobin