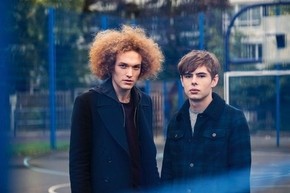 Today, the incredible Seafret announce their brand new EP Oceans, out on January 21st on Sweet Jane Recordings.
"The duo have a timeless sound but with a fresh modern twist" – Clash
Oceans sees Seafret merge their familiar and contemporary guitar melodies with honest lyricism and captivating vocals, producing the effervescent sound Seafret are becoming renowned for. The EP also features their fantastic cover of Hozier's 'Angel of Small Death and the Codeine Scene' which was recorded for Zane Lowe's Radio 1 show, as well as 2 new tracks and an acoustic version of Oceans recorded at Osea Island studios.