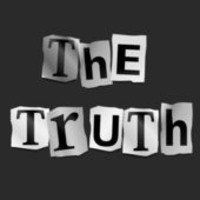 J. R. Holmes is one of a select few musicians moving the R & B sound into the future. "The Truth" possesses a beautiful lush sound that elegantly displays J.R. Holmes's classical and jazz training. He matches this training with dark electronics that help to set the shadowy atmosphere that comes to define the song. By far though the true highlight of the piece is not the whirring electronics nor the precise piano playing but his vocals. Vocals are perfect and delivered flawlessly.
"The Truth" – https://soundcloud.com/jamaal-r-holmes/the-truth
Buy – https://itunes.apple.com/us/album/the-truth-single/id955277334
Opening up with a quiet series of ambient sweeps. The beats are restrained quiet things. Bass lines are kept neat and tidy. Lyrically the song deals with trying to be honest with others. Such things are difficult in relationships. Yet they are necessary in order to develop trust. His lyrics reveal the true dark secret that he holds from others. It builds up in intensity growing ever more intense with the lyrics focusing more and more on his fall from grace. They are punctuated by the beats which feel starker and starker once they are coupled with the smooth piano. Little details help to bring additional color into the piece from the sighing frequency shifts to the shattered sound of many of the electronic noises that rest far in the background. Coming altogether it creates a general sense of urgency, with the understanding that this lie cannot go on.
When J.R. Holmes's voice is matched up against the tasteful arrangements "The Truth" is a true piece of beauty to behold.
Posted by Beach Sloth – http://beachsloth.blogspot.com