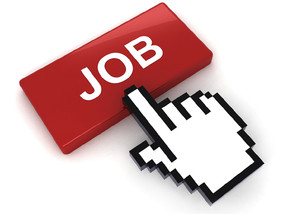 It is important for you to be able find a job for the advancement of your career. If you need to find a job quickly, you should ideally consider positions that need to be filled fast. Getting a job within a short period is possible when you have the right attitude. In order for you to get a job in 7 days, you need to begin by letting people know that you are looking for a job.
Give explanations regarding what kind of job you are looking for along with your qualifications. Create a marketable description of yourself that will quickly sell you. You can modify this description in accordance with the position you are targeting. This will also prepare you for questions and the answers that you need to give.
The next step is to identify the companies that you want to work for. Create a list of possible employers. This should include a few that have not posted vacancies. Find job postings through various resources such as websites.
After establishing who you want to work for, you need to find out more about the companies. This will require you to carry out research into their backgrounds, the services or products they provide and the type of people they hire. Get in touch with people who are in your network of contacts.
Focus on people who have links to the employers that you are interested in. If you are looking for a full time job, your contacts will be able to provide you with leads. Your contacts can also help you find out if you need to provide any additional information in your resume on how to improve your chances of getting employment. Let your career based contacts know that you are available.
Get in touch with prospective employers and use the professional description you created to sell yourself. You will usually receive a very short amount of time to express yourself. Every second counts and you need to be well prepared for the opportunity. Speak with enthusiasm and deliver your brief presentation confidently.
You also need to send out applications for various jobs and structure your resumes to fit the needs of different employers. Find out how to create an effective resume through http://validatejob.com. Create different resumes that you will customize for each application.
Send out as many resumes as you possibly can to heighten your chances of receiving an offer. If there is a company you are interested in but no vacancy has been advertised, you can make a bold step by sending an introductory letter. It should be brief and to the point while expressing your interest in working for the company.
As the week draws to a close, get in touch with every company that you sent a job application to. The more resumes you send out and calls you make the easier it will be for you to get a job within a week. Always have your phone close to you when you are looking for a job so that you do not miss out on any opportunity.