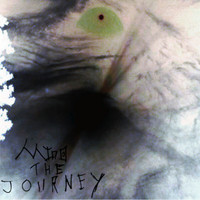 Mind the Journey explore the playful side of psychedelic music. With lyrics akin to Mayo Thompson at his most surreal and arrangements that recall Ariel Pink at his best, "Mind the Journey EP" is a truly wonderful journey. The collection works best when taken together for each piece comes together to create a unified vision of a slightly off sonic universe. Remarkably memorable melodies shine throughout the collection. Additionally the hazy production values add to the collection's appeal as if the pieces are inside of some fantastic dream.
Audio: https://mindthejourney.bandcamp.com/album/mind-the-journey-ep
Opening up with "Try to Understand" Mind the Journey sounds as if they had been playing long before the song was recorded. Gradually the piece begins to collect itself. In time the piece reveals its thick grooves made up of haphazard percussion, organs, distortion, and assorted synthesizers among many other instruments. Lyrically the song has a mysterious and joyful mood. Flowing out of this song is "Time And The Sea" which sounds like it would be at home on a Neon Indian album. With a nice calming rhythm the song moves into ambient territory by the end. Slowing things down is the mellow vibes of "Ways To Escape". Taking on a celebratory mood is the bright sound of "Kalnas". Ending things off on a reflective note is the meditative "Colored Shadows".
Embodying all that is good with psychedelic music both from the past and present Mind the Journey points the way to the future.
https://www.facebook.com/MindTheJourney
Posted by Beach Sloth – http://beachsloth.blogspot.com