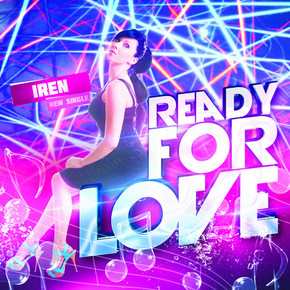 What happens when a club shattering beat meets the right voice? A new hit is born!
With one of the first songs released in 2015, Iren makes the perfect blend between the radio friendly EDM and vocal-driven type of pop with her new single: "Ready For Love". The catchy crazy pitched vocals on the chorus push all the right club-music buttons while remaining accessible to the broad audiences.
The lyrics are perfectly complementing the overall happy vibe of the song, carrying a familiar message about love and relationships to the listeners, brilliantly showcasing the well blended harmonies.