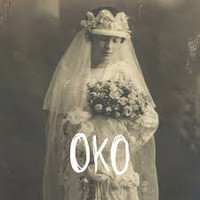 Intro: Lena Fayre has been making quite a name for herself regionally and nationally. She's received critical acclaim for her amazing songwriting and impressive talent from many prominent music critics thus far in her musical career. This includes millions of views on YouTube and a nod from Rolling Stone Magazine. As a versatile vocalist, she has experience and deep interest in songwriting that really makes a connection. Fayre calls this music "deconstructed pop"," encompassing an indie vibe with rhythmic trance elements sprinkled in the tracks. Collaborating with producers Jimmy Harry and Sean Gould, Lena Fayre created a set of melodic songs centered on masterful programming and lush vocals. Next, producer Chris Keup hosted Lena Fayre at his recording studio where they conceived a set of intensely artful songs, working with eclectic collaborators ranging from the Dirty Projectors' Olga Bell to Bon Iver's Reggie Pace. Lena completed the project working with producers John Alagia and Nolan Sipe. The result is "OKO", an 11-song LP. Wow I'm impressed so far. Let's dive head first into the album shall we?
This latest release "Oko" is her third release to date and the result though far from a self-indulgent ego trip, rather a moving and elegiac artistic statement from start to finish. This is not your overly predictable Ramon Noodle Pop Rock Female artist, no Fayre digs much deeper than that. In-fact Fayre could even be classed as a 4 genera artist: alternative rock, pop, electronic pop or dance pop and yes singer-songwriter. Fayre has way too much precision and clarity to live in the shadows of overly-predictable and shallow pop rock we've all heard on the radio lately. Though her music is pop it's so much better than what is on the radio right now. Indeed this is clearly evident in songs like The Tigers Bride", "I am Not A Man" and "Ophelia" which methodically ups he ante to a very respectable level of catchy musical expression and craftsmanship that transcends typical pigeonholing. The music is also commercially viable with an extremely fresh sound and an entertaining vibe that makes a real connection with the listener – especially females. All pieces within this album hold the attentions span of the listener perfectly. In a nutshell this is Lorde meets Ellie Goulding with the in your face spunkiness and youthful energy of of Sky Ferriera. Call me crazy but I can also hear Kimbra, Brooda, Ladyhawke, Mirina and The Diamonds, The Naked and the Famous layered within the music. As a singer Fayre is quite impressive and could be compared to many of the above artists. She also has a good visual making her extremely marketable any way you look at her. These are compliments of the highest order. The 11 song line-up also comes fully loaded and appeals to many listeners with a wide variety of musical staples.
Watch "I am not a Man" video: https://www.youtube.com/watch?v=AX3aAzBDm9s
Conclusion: I would imagine in time we will hear more from this amazing artist based out of LA in the near future. No doubt Fayre has carved a marketable niche for herself thus far setting herself up for more marketable success down the road. I would not be surprised to hear his music featured in a major Motion Picture or TV Series one day. But for now I can honestly say this is one artist that clearly gives you a clairvoyant snapshot that is highly original, uplifting and dare I say brilliantly catchy in scope.
Final Rating: 5/5 Stars
SOUNDCLOUD: https://soundcloud.com/lenafayre
Thomas Gillman