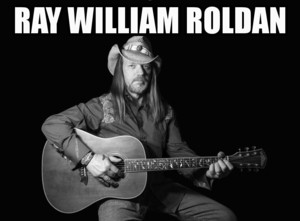 MARY J. BLIGE'S NEW ALBUM IS OUT NOW
The London Sessions, Mary J. Blige's 13th studio album, was released today by Capitol Records. Blige's series of national television appearances continues with a visit to "The Wendy Williams Show" today. She will also appear on "A Very GRAMMY Christmas," a one-hour entertainment special airing on CBS on Friday, December 5. Last night Blige performed "Therapy," one of four songs she co-wrote with Sam Smith for The London Sessions, on "The Tonight Show Starring Jimmy Fallon." She has also appeared on "The Ellen DeGeneres Show" and the American Music Awards telecast.
MAGIC GIANT DEBUT SINGLE
Straight off the eclectic Venice Beach, folk-electronic band, Magic Giant is making waves with hypnotizing tracks and extortionate performances. Taking their down to earth, party-like sound to the stage and studio, the band sold out their weekly October residency at the Los Angeles venue, The Bootleg Theatre. With a celebrated buzz around their name, the band is releasing their single and video for "Glass Heart", which is now available on iTunes.
https://itunes.apple.com/us/album/glass-heart-single/id796605187
JIMMY KIMMEL & THE KILLERS MAKE MUSIC
Jimmy Kimmel grew up in Las Vegas, an unusual distinction which he shares with the band The Killers. Every year, since 2006, The Killers write and record a special Christmas song to support a very good charity – the RED campaign. They usually collaborate on these annual songs including such artists as the band Dawes, Neil Tennant and Elton John. Needless to say, Jimmy was both flattered and confused when the band asked him to be a part of their annual tradition. Jimmy and the band got together, kicked some ideas around and the result, (Jimmy believes), is what may very well be the greatest holiday song ever recorded by non-Chipmunks. You can download "Joel The Lump of Coal" on iTunes.com – all proceeds go to the RED campaign.
HOLYCHILD ANNOUNCES NEW SINGLE "RUNNING BEHIND"
Today HOLYCHILD releases their new song, "Running Behind," the first track off of their forthcoming debut album due out in early 2015 via Glassnote Records.
The new song pairs HOLYCHILD's signature catchy sound with more bombastic production techniques, featuring hard-hitting, explosive synth bass and percussion reminiscent of a marching band drumline.
https://soundcloud.com/holychildmusic/runningbehind/s-rMa5S
RUN THE JEWELS NSFW VIDEO
The hypnotic NSFW clip arrives days after the duo completed a triumphant North American tour (that sold out three quarters of it's headlining shows), and amid an ongoing cavalcade of of yearend accolades for their sophomore album Run The Jewels 2 (including Album of the Year from Stereogum and top 10 placements in Rolling Stone & Paste's best album lists). The tour continues next week in the UK.
http://www.rollingstone.com/music/premieres/run-the-jewels-oh-my-darling-video-20141202
CAITLIN CANTY PREMIERES "TRUE" AT WONDERING SOUND
Caitlin Canty delivers her fine-edged songs with a 1930's Recording King guitar and a dusky alto cut with wild defiant sorrow. Reckless Skyline was produced by acclaimed songwriter Jeffrey Foucault and featuring an all-star band on twelve songs that veer nimbly between country ballads and straight-up rockers, dark blues and sparsely arranged folk.
http://www.wonderingsound.com/song-premiere-caitlin-canty-true/
MOORS' REMIX OF SLOW MAGIC'S "GIRLS"
MOORS, the rising duo of Short Term 12 star Keith Stanfield and producer HH, debut their remix of Slow Magic's "Girls" today on FLOOD Magazine, check it our here. Of the remix, FLOOD says "Keith Stanfield continues to impress, transforming Slow Magic's instrumental track into a relaxed rap epic with the aid of producer HH." Moors' debut EP, out now on Haven Sounds, is currently the #1 most-added hip hop release at college radio.
http://floodmagazine.com/4950/listen-moors-team-up-with-slow-magic-for-a-remix-of-girls/
KHARY DURGANS FEAT QUEST ON NEW REMIX
Khary Durgans returns with a remix of the third track off of his newly released "Swim Team" EP. This time around he links with Visionary Music Group artist Quest to release "Peace N Shit" (Remix), premiering earlier today on 2 Dope Boyz. The track, produced by Opus Proper, is a mellowed-out synth driven banger about the simple things in life. Feel free to stream "Peace N Shit" (Remix), if you're feeling the record, we'd love for you to post to your website/blog. As always any and all feedback is greatly appreciated.
http://2dopeboyz.com/2014/12/02/khary-durgans-peace-n-sht-remix-quest-premiere/
MAUREEN KENNY NAMED SENIOR VICE PRESIDENT A&R FOR ATLANTIC RECORDS
Maureen Kenny has joined Atlantic Records as Senior Vice President of A&R, based at the company's Burbank office. Kenny comes to Atlantic from Republic Records, where she was most recently Vice President of A&R, working closely with artists such as Of Monsters And Men and Weezer.
"Maureen brings great ears and deep experience to our A&R staff," said Pete Ganbarg, Atlantic Executive Vice President/Head of A&R. "Over the past decade, she has signed and nurtured a diversity of compelling artists and A&R'd a string of outstanding records. Maureen is admired throughout the music community for her intuition and creativity, and it gives me great pleasure to welcome her into the Atlantic family."
http://www.atlanticrecords.com/
GREAT SPIRIT NEW SINGLE
Great Spirit has Premiered their new single "Road Less Traveled" via Earmilk who noted the Bay Area trio "sound like a Phish-lite, banjo-heavy, country-infused jam session".
Great Spirit's debut EP, Front Porch to Frontier (out January 13th), draws from a wide range of nostalgic influences. From field recordings to spirit animals, The Grateful Dead to the Lone Ranger – the EP pays homage to the greater mystery that encompasses it all.
http://www.earmilk.com/2014/11/18/california-jam-band-great-spirit-takes-us-down-a-cosmic-folk-road-less-traveled-today/
DAKTYL ANNOUNCES CYCLICAL LP ON MAD DECENT OUT APRIL 2015 + STREAM "FORGETTABLE"
London producer Daktyl has released two songs off his upcoming Cyclical LP, coming April 2015 via Mad Decent. News of the album comes just after a 32-date North American tour with anonymous producer Slow Magic. World-renowned DJ / radio host Zane Lowe premiered the first single "Forgettable" feat. Evan Mellows on November 25th as part of his Next Hype segment on BBC Radio 1, and Daktyl jumped on for a 1 hour mix for this past Saturday's Diplo & Friends. "Forgettable" and the B-side "Stay" feat. Dive Deep are out now on iTunes.
https://soundcloud.com/maddecent/daktyl-forgettable-feat-evan-mellows
EMERGENCY TIARA "AROUND" VIDEO
The video was released via Creem Magazine, who said, "The song oozes cuteness, exploring the cat and mouse game of love." The track is the latest single off Emergency Tiara's debut EP Until the Stroke of Midnight, out now. Click HERE to stream the EP in full. Emergency Tiara has earned accolades from Pop Dose, Artist Direct and Time Out New York, who recently named her one of their "Most Stylish New Yorkers".
http://creemmag.com/emergency-tiara-premiere/
JD MCPHERSON "HOW INSENSITIVE" COVER WITH NIKKI LANE PREMIERES AT PASTE
Acclaimed musician, songwriter and performer JD McPherson will embark on a worldwide tour this winter including a series of newly confirmed U.S. shows in February and March. See below for complete details. In celebration of the tour, the newest episode of "Time Well Spent With People Worth Knowing" featuring a cover of "How Insensitive" with Nikki Lane premiered today at Paste.
http://www.pastemagazine.com/blogs/av/2014/12/video-premiere-nikki-lane-jd-mcpherson—how-insen.html
ANDREW COMBS' FIRST SINGLE "FOOLIN'" PREMIERES AT ROLLING STONE COUNTRY
All These Dreams, the new album from acclaimed musician, songwriter and performer Andrew Combs, will be released March 3 on Coin Records/Thirty Tigers. As a special preview, the first single, "Foolin'," premiered yesterday at Rolling Stone Country and can now be heard/shared via SoundCloud. The song is available now for purchase at iTunes. Of the track, Rolling Stone Country praises, "…a shimmering, Orbison-like arrangement."
http://www.rollingstone.com/music/premieres/hear-songwriter-andrew-combs-take-on-social-media-on-new-song-foolin-20141201
UME 2015 INFO
Since it's 2011 inception, UME (Ultimate Music Experience) presented by promoters Disco Donnie Presents and Global Groove has played host to over 100,000 spring breakers at Schlitterbahn Beach Waterpark, ready to let loose for a week of beats, parties, and mainstage pros. Last year, the glistening sands of South Padre Island,TX were warmed up by Tiësto, Carnage, Dyro, Bassnectar, Zeds Dead, Paper Diamond, Pegboard Nerds, Keys 'N Krates, Zedd, Boys Noize, Sandro Silva, Brazzabelle, and more, who unleashed their arsenal of barraging dance anthems for a three-day marathon of fun in the sun in 2014.
In 2015, UME returns for its fifth year, and the DDP crew is gearing up for their biggest year yet. Anticipating 50,000+ attendees, DDP has already recruited DJ Mag's polled #1 DJ Hardwell, David Guetta, and Tiësto for another massive outing. While the remainder of the line-up still remains under wraps, rest assured that this year's line-up will be road trip worthy.
WIWEK NEW SINGLE
Dutch producer Wiwek has gained a name for being the lead producer behind the rising "Jungle Terror" genre, blending tribal drums, Dutch house basslines and tropical animal noises. His unique style has earned him renown from the likes of Diplo, Brodinski, Laidback Luke, Tiesto and more. His latest addition "Ground Shake" is out now via Mad Decent, listen below and support the track on iTunes.
BACKSTREET BOYS TO RELEASE FULL-LENGTH DOCUMENTARY
Gravitas Ventures announced today that they have acquired the North American theatrical, VOD, and DVD rights to BACKSTREET BOYS: SHOW 'EM WHAT YOU'RE MADE OF, an emotionally open and honest documentation of the biggest selling boy band of all time. The film was directed by Stephen Kijak (STONES IN EXILE, SCOTT WALKER: 30 CENTURY MAN) and stars original group members Nick Carter, Howie Dorough, Brian Littrell, AJ McLean and Kevin Richardson, all of whom were producers on the film along with Mia Bays. Gravitas has scheduled a Theatrical and Video-On-Demand release for January 30.
BACKSTREET BOYS: SHOW 'EM WHAT YOU'RE MADE OF is a surprising and rewarding journey filmed over 2 years that delves into the extremes of fame, fortune, betrayal and renewal. The documentary follows the members as they share their lives with us and relive their journey together, revealing new and old tensions that need confronting and resolving.
http://www.backstreetboys.com/
DELTAFOXX "DANCING GIRL"
"Dance, dance, dance!" is their motto. Expect this electronic duo to heat you up and dance like you were on a Brazilian free-loving summer. This year they've played The Green Room @ SXSW along with Miami Horror, The Knocks, Strange Talk and French Horn Rebellion and also put out a remix for Daft Punk´s "Lose Yourself to Dance" and one for Box of Wolves on UK label Electronic Rumors. Now they are back with their new single "Dancing Girl".
https://soundcloud.com/deltafoxx/dancing-girl
THE LIVING SISTER NEW VIDEO
The Living Sisters holiday album Harmony is Real: Songs for a Happy Holiday has been earning rave reviews as one of the best albums of the holiday season. Today, the Los Angeles Times premieres the video for the first single 'Skip The Sugar (Good Girl)', written and directed by 'Sister' Alex Lilly, which is getting radio airplay across the country.
http://www.latimes.com/entertainment/music/posts/la-et-ms-living-sisters-video-premiere-skip-the-sugar-good-girl-20141130-story.html
KIEV SINGLE IN 'THE WALKING DEAD'
Kiev's full-length debut, Falling Bough Wisdom Teeth (co-produced/engineered alongside Chris Shaw (Wilco, Super Furry Animals, and released by Suspended Sunrise Recordings) follows two independent EPs: 2010's Ain't No Scary Folks In On Around Here and 2011's, Be Gone Dull Cage & Others (co-produced by Darrell Thorp, Beck, Air, Radiohead), which was reviewed as "trippy and cerebral at the same time, occupying that sometimes-exhilarating, sometimes-discomfiting space between left and right brain." The singles, "Crooked Strings" and "Falling Bough" have received extensive airplay on KROQ's Locals Only show, while Kiev was named "Best Indie Band" consecutively at the 2011 and 2012 Orange County Music Awards (cited for "intricate, eclectic music and big live sound") and earned an emerging artist spotlight from RollingStone.com.
LILY LAMBERT NEW VIDEO PREMIERE
Lily Lambert has Premiered her video for "Miss You" via JamSphere who noted the song's "wondrous melancholy and deliciously gentle timbres paint a portrait of a fully dimensional woman willing to expose her talent and true self to the world."
http://jamsphere.com/reviews/lily-lambert-so-far-goes-for-content-and-strong-melody
NEW VIDEO BY JACK LADDER
Jack Ladder released the video for "Come On Back This Way" featuring the always-wonderful Sharon Van Etten. It's the first single off the Australian upcoming album 'Playmates,' out Feb 24 on Fat Possum. Ladder is backed on the album by his band The Dreamlanders, consisting of Kirin J. Callinan (whose own album Embracism was released last year on Terrible / XL) Laurence Pike (of PVT) and Donny Benet.
https://www.youtube.com/watch?v=S-mXg102aMQ
LITTLE ENVY RELEASE DEBUT ALBUM STREAM
Little Envy has teamed up with Substream Magazine to stream their debut self-titled album out today December 2, 2014 via Nashville based music company, South By Sea Music. Also recently featured by Alternative Press and Revolver magazines, Little Envy is making a lasting impression with both fans and critics with their unique blend of dynamic energy and visceral, bare-bones approach to song writing.
VICEROY POSTS R. KELLY REMIX
Following the massive success of Viceroy's "Jet Life" remix series, the official Sultan of Summer has arrived with a taste of sunshine to ease you into the holiday season with this remix of the iconic R Kelly anthem, "Ignition Remix", out today via RCA Records.
https://soundcloud.com/viceroymusic/r-kelly-ignition-remix-viceroy-jet-life-remix-1
'ONE DIRECTION: THE TV SPECIAL'
NBC joins forces with multi-platinum band One Direction for "One Direction: The TV Special," a primetime musical event set for Tuesday, Dec. 23 (8-9 p.m. ET).
One Direction's first U.S. network special will offer a rare inside look at the wildly popular band through a combination of documentary material, comical stunts and musical performances. The special features exclusive behind-the-scenes footage from the South American leg of their 2014 "Where We Are Tour" and follows the band as they recorded their new #1 album, "FOUR," on the road. Viewers will also experience One Direction's music as they stage a special intimate concert for lucky fans at Universal Orlando Resort, where the band performs a selection of songs from "FOUR" as well as some of the biggest hits off their three previous albums. The hour-long telecast also finds the boys giving unsuspecting fans the shock of their lives by introducing themselves in disguise at the theme parks, as well as the bandmates interviewing each other aboard a high-speed roller coaster.
http://www.nbc.com/one-direction-the-tv-special
KYGO RELEASES DEBUT SINGLE "FIRESTONE FEAT. CONRAD"
Out today on Spotify and iTunes (Sony Music International/Ultra Music), "Firestone (Feat. Conrad)" is the long-awaited debut single from the much-loved tropical house producer and DJ KYGO.
Following a collection of wildly popular remixes for artists which have amassed a staggering 100 million plus plays on Soundcloud over the last 18 months (Marvin Gaye, Ellie Goulding, Coldplay), Kyrre Gørvell-Dahll, a.k.a. KYGO, has quickly made a name for himself as one of the most promising new artists for 2015.
https://soundcloud.com/kygo/firestone-ft-conrad
US THE DUO PREMIERE ON BUZZFEED A MASH UP OF THE YEAR'S BIGGEST HITS
Us The Duo vaulted to prominence via Vine early in 2014. Their #6SecondCovers of Destiny's Child and The Neighborhood gained major traction, but it was their medleys that launched them to stardom on the platform. Mash-ups of Taylor Swift and Katy Perry caught the attention of BuzzFeed, iHeartRadio, and Business Insider and soon, their social media following grew to over 4 million. Us The Duo inked a deal with Republic Records in March 2014 making history as the first artists signed to a major label from Vine.
http://www.youtube.com/watch?v=JzrFtImnuqI
NÖME "EAGLE"
UK-based pop-rock band NÖME, who have just released their debut single, "Eagle!" You can check out "Eagle" HERE. The track was recently premiered on Joonbug who praised the band's "stadium-sized sound, catchy hooks, pop melodies, and countless synth licks." Drawing influences from acts like The Killers, U2, and Blondie, "Eagle" blends alternative attitude and pop melodies to create synth-filled tunes to create an infectious stadium-rock sound.
PRIMA DONNA'S NEW SINGLE "PRETTY LITTLE HEAD"
Born and raised in the San Fernando Valley on a steady diet of punk and glitter rock, Prima Donna are infamous on the L.A. scene. Their curriculum includes musical road trips with Eddie and the Hot Rods, Adam Ant, D-Generation and even Green Day, who they supported on two arena tours on two continents. Frontman Kevin Preston has also continued participation in Green Day side-project Foxboro Hot Tubs.
http://allmusic.com/blog/post/song-premiere-prima-donna-pretty-little-head
WELCOME TO JAMROCK REGGAE CRUISE ANNOUNCES PLANS FOR 2015
Welcome To Jamrock Reggae Cruise is happy to announce plans for 2015. Due to the overwhelming demand for cabins, the state-of-the-art Norwegian Pearl ship will set sail twice next year. The first 5-night musical voyage departs November 30, 2015 from Miami, Florida with two stops in Montego Bay, Jamaica before its return on December 5, 2015. The second ship leaves Miami, Florida on December 5, 2015 with stops in Falmouth and Ocho Rios, Jamaica before its return on December 10, 2015.
http://www.welcometojamrockreggaecruise.com/
SPICE NEW EP ON COMPLEX
Known for her lethal lyrics, daring stage performances and fiery bravado, Jamaican dancehall sensation Spice releases her eagerly-awaited debut EP So Mi Like It today (December 2) on VP Records. The digital-only EP showcases her skills with a new selection of her most buzz-worthy anthems as well as exclusive material.
http://www.complex.com/music/2014/12/spice-so-mi-like-it-ep-premiere
LYON HART "THE SIGN"
The song was produced by pop wunderkind Mickey Valen (Noosa, AYER, EVVY) and comes hot on the heels of my recent feature, "Shake The Earth", the smash hit by remix king, Elephante.
MANFRED KIDD DEBUT SINGLE "LIGHTS"
Manfred Kidd is the Swedish duo composed of members Victor Crusner and Fredrik Folkestad. The debut single "Lights" is an energetic indie pop piece carried along by melodic vocals.
http://www.anrworldwide.com/audio/stream/ManfredKidd.html
WHITE ARROWS REMIX EP
White Arrows unveiled a new digital remix EP of the band's track "We Can't Ever Die" from the their recent full-length album In Bardo. The EP, streaming now on Spotify, features remixes by
D. Konopka (of OK Go), Milo Greene, Ricky Eat Acid, Vacationer and an exclusive remix by CHAPPO.
https://play.spotify.com/user/whitearrows/playlist/34lpHAcGCPPtPKdMdu2Ur0
WATCH LONELADY'S NEW VIDEO FOR "GROOVE IT OUT"
Directed by Julie Campbell (aka LoneLady) and Isaac Eastgate (Conan Mockasin, Egyptian Hip Hop). Filmed in October 2014.
Featuring LoneLady in her HQ, a semi-derelict building tucked behind a network of shuttered shops and rubble-strewn outskirts at the Manchester-Salford border, overlooked by the looming watchtower of Strangeways Prison. Unruly patterns dance through an empty room; wastelands are glimpsed.
https://www.youtube.com/watch?v=zlFe8yfYSHw
NEW MASSPIKE MILES SINGLE
Masspike Miles feat. Chevy Woods "Finish Last":
https://soundcloud.com/clockworkmusic-2/masspike-miles-feat-chevy-woods-finish-last
JIMMY VALENTIME NEW SINGLE
Jimmy ValenTime explains "On Your OWN" captures a more mature take on relationships then his previous work. "The song captures how life is really about the people you choose to spend it with. The moment you decide who really matters, instead of always looking for the next best thing. I wanted to make a record about the things worth fighting for."
https://soundcloud.com/jimmyvalentime/on-your-own