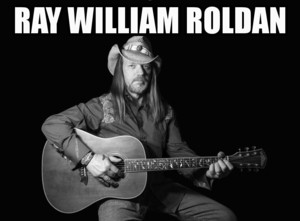 LOS CAMPESINOS! NEW FESTIVE EP
Los Campesinos! debuted their upcoming festive new EP A Los Campesinos! Christmas as their very own Black Friday special via Pitchfork Advance, where it can be streamed in full all week leading up to a December 8th, 2014 release via Turnstile/Heart Swells. The EP and limited edition 12-inch feature five Los Campesinos! carols, as well as a cover of English glam rock band Mud's #1 holiday hit "Lonely This Christmas."
http://pitchfork.com/advance/607-a-los-campesinos-christmas-ep/
BLOODSHOT BILL VIDEO FOR 'STUFFIN' HER STOCKING'
Bloodshot Bill started playing in his hometown of Montreal, around 1998, with just a guitar and a stomp board. Since then, he has had over 30 releases throughout Europe, USA and Canada – and still tours all these places frequently. He was banned from entering the States for 5 years (2006-2011) and made his first "(wel)comeback" show in USA at the Norton Records 25th Anniversary Weekend, performing alongside such legendary (and killer!) acts as Andre Williams, The Sonics, 5678's, Mighty Hannibal and The South Bay Surfers.
https://www.youtube.com/watch?v=RnV9aVvXqjo
HARN SOLO NEW VIDEO
Harn SOLO delivers visuals "Right On Time" with his mixtape "Traveling Man" released on Reaching Higher Records. The video was shot by Scott Harney at the locations of Capitol Hill and downtown Denver. After spending the better part of five years in New Orleans crafting his music; Harn SOLO recently moved to the Rocky Mountains to expand his career horizons.
https://www.youtube.com/watch?v=zqqP3FPz-Pk
BEN KESSLER RELEASES 'SO IT GOES'
Ben Kessler announces the release of So It Goes, his first album of professional recordings of original songs. Kessler will bring the songs of So It Goes to Philadelphia's World Café Live for a full-band CD release show on January 11th, 2014. Kessler previously released a self-produced EP to wide acclaim, garnering spins on XPN and other radio. He quickly went on to appearances at the Philadelphia Folk Festival and Bethlehem Musikfest, as well as a number of coveted opening slots and TV/radio appearances.
The new album represents Kessler's coming-out as a serious recording artist, a statement that he's a musician to be reckoned with and plans on being one for life. "I'll always be compelled to write and make music — I can't just shut that off, it's my passion. It's there now, and it will be there in college and beyond."
http://benkessler.bandcamp.com/album/so-it-goes
V. NOVA "I STILL LOVE HER"
Brooklyn rapper V. Nova presents the MalikYouGotIt-directed music video for "I Still Love Her", the Crack Factory-produced new single from his new mixtape Hidden in Plain Sight Volume 3: The New Commission (HIPS3).
https://www.youtube.com/watch?v=RAOVnEGWycM
WELCOME BACK SAILORS' TOURISMO STREAMING NOW AS HYPE MACHINE'S EXCLUSIVE PREMIERE OF THE WEEK
Italian dreampop duo Welcome Back Sailors (made up of members Alesio & Danilo) return with Tourismo, their sophomore album. Inspired by the whirlwind tour following their first release which took them around the world, the band wanted to write about the people they met and places they saw; in addition, "tourism" describes movement, curiosity, relaxation.
http://hypem.com/premiere/welcome+back+sailors
MAT KEARNEY ANNOUNCES NEW ALBUM + "HEARTBEAT"
MAT KEARNEY will release his highly anticipated new album Just Kids on February 24th. In support of the album MAT has announced his "Just Kids" tour which features special guests Parachute and Judah & The Lion. The tour will begin March 5th at Knitting Factory in Spokane, WA and will conclude April 4th at the legendary Ryman Auditorium in Nashville, TN.
ROCK ON THE RANGE 2015
Rock On The Range, America's premier hard rock festival, returns to central Ohio's Columbus Crew Stadium May 15, 16 and 17, 2015 for its ninth year with a stellar lineup of top rock bands led by multiplatinum band Linkin Park, global rock juggernauts Slipknot and heavy metal legends Judas Priest–who are currently celebrating their 40th Anniversary. The full weekend of non-stop rock will also feature performances from Godsmack, Marilyn Manson, Breaking Benjamin, Rise Against, Volbeat, Slash featuring Myles Kennedy and The Conspirators, Papa Roach, Halestorm, Of Mice & Men, Anthrax and many more of the world's most exciting bands on three stages over three days, plus the biggest Rock n' Roll comedians in the ROTR Comedy Tent.
Rock On The Range–part of the World's Loudest Month festival series–has sold out in advance for two years in a row, with 120,000 concertgoers on hand in 2014. In 2015, ROTR will welcome live music's top cable channel, AXS TV, to film the weekend as part of their live festival coverage, allowing fans around the world to experience Rock On The Range.
http://www.rockontherange.com/
WORDSMITH "I GOT A PROMOTION"
The 1st single off Wordsmith's "Apt. 507" EP shows the rewards of dedication and determination with "I Got a Promotion". Wordsmith experienced a life-imitates-art moment while creating "I Got a Promotion", finally receiving one from his day job after ten years earned. Meanwhile in all that time he worked tirelessly toward a promotion and ascension in his music career.
LANDAU EUGENE MURPHY JR "WHITE CHRISTMAS"
Listen and download Landau Eugene Murphy Jr.'s Christmas hit White Christmas HERE! Landau Eugene Murphy Jr. is available for phoners, liners, radio station appearances and concert ticket giveaways in 2014 Christmas tour markets and in 2015 tour markets.
BAD COP VIDEO "WISH YOU WELL"
"Wish You Well" was released on Bad Cop's new Wish You Well … and Goodbye EP that the band released on their Jeffery Drag Records imprint at the end of October. They're also giving the blistering three-song EP away free through their site, www.BadCopMusic.com, so feel free to head over there and download it or stream/share via Soundcloud.
https://www.youtube.com/watch?v=ER_VRJOr7D0
ELLIOTT MAGINOT VIDEO "MONSTERS AT WAR"
Elliot Maginot presents Monsters At War, the first single off his debut album Young/Old/Everything.In.Between. available February 10th via Montreal label, Indica Records (Half Moon Run & Phantogram).
Elliot Maginot's soulfully delicate voice brings Young/Old/Everything.In.Between to life. His debut album draw listeners into his world of dreamy pop, with lyrics infused with painful love, regrets and dualities. On first impression, the tracks will appear to possess an intimacy common in Bon Iver's work.
THE WATERBOYS RETURN WITH NEW ALBUM + SINGLE
The Waterboys will release a brand new album early next year entitled Modern Blues via Kobalt on January 20th 2015. The album is a first for the band, as it's the first release fully recorded in Nashville, Tennessee by the group. Produced by Waterboys leader Mike Scott and mixed by Bob Clearmountain, Modern Blues, the band's eleventh studio album, contains nine freewheeling rock and roll songs with a southern soul edge, evoking the very best of The Waterboys past work while forging forth to explore new ground.
A new song from the forthcoming album: "November Tale" makes its debut today and can be heard here:
WULF VIDEO "FIRE"
'Fire', out now through BMG Chrysalis, is taken from the band's debut EP 'Lairs' (due for release Spring 2015). Theirs is an emotive, confessional style of songwriting, rooted in the blues, in gospel and soul. Sonic references include Black Keys, White Stripes, James Vincent McMorrow, Cold War Kids and Band of Horses.
https://www.youtube.com/watch?v=vVrOjI1jWyM
TYLER BURNS IS SUBURBAN GOTH
Tyler Burns' obsession with 80s pop music began in high school where he first picked up a synthesizer and fell in love with the idea of crafting smart pop music. His keen analysis of chords and music theory, along with drawing inspiration from iconic bands like Depeche Mode and Duran Duran, has landed him multiple licensing deals, creating synth and drum beats for the likes of MTV's "Rob & Big", the NBA, and VH1. Since then, Burns has honed in on composing original, pumping synthpop sounds that wink to another era. His latest album Anglo Arts Rhythm Monster puts his unique scientific approach toward songwriting on full display with original songs like "Prodigal Son", "Paper Tuesday", and "Make The Races."
https://soundcloud.com/tylerburns
J£ZUS MILLION INTERVIEW ON IMPOSE
J£ZUS Million has remixed Cheerleader's "On Your Side." The song can be streamed now at Impose Magazine who hails the pairing's "emotive charged synths" and "bold, but restrained rushes of hushed electro oceans."
TEEN DANCE NEW SINGLE
Teen Daze has announced that he will hit the road once again this January, touring across Europe and the UK, and the "A World Away" EP that he made in celebration of his upcoming tour. Check out the first single "Reykjavik, January 2015", here.
https://soundcloud.com/teendaze/reykjavik-january-2015
SMALLPOOLS' NEW SINGLE "KARAOKE"
"Karaoke" follows up some of the best new pop we've heard in a while, and the band has really hit the nail on the head when it comes to the song's actual sound. – Hilly Dilly
http://www.earmilk.com/2014/11/24/smallpools-release-karaoke-premiere
THE CROOKES ANNOUNCE "YOU'RE JUST LIKE CHRISTMAS" SINGLE
Sheffield lads, The Crookes, love the holiday season, and to help celebrate with you and yours, have announced their annual holiday single, "You're Just Like Christmas", available tomorrow in North America via Modern Outsider (today in UK/Europe via Fierce Panda). In conjunction, The Crookes have premiered a video for the single, filmed in the bright sun of California in October, which you can watch here via YouTube.
https://www.youtube.com/watch?v=iAgG_4v6tR0
INTO IT. OVER IT. DEBUT MUSIC VIDEO FOR "SPINNING THREAD"
Into It. Over It. is currently on the road through December 10th with Lemuria, capping off an intense year of touring. As 2014 winds down, the Chicago based musician also known as Evan Weiss has unveiled the video for "Spinning Thread", the single that first introduced audiences to the critically acclaimed album Intersections (Triple Crown Records).
http://www.stereogum.com/1721709/into-it-over-it-spinning-thread-video-stereogum-premiere/video/
GARY CLARK JR. TO JOIN FOO FIGHTERS 2015 U.S. TOUR
Gary Clark Jr. has been invited to join FOO FIGHTERS on their September and October leg of their 2015 tour in support of their latest album, Sonic Highways,which features a guest performance by Clark on the track "What Did I Do / God Is My Witness." Clark also appeared in the Austin episode of the acclaimed Sonic Highways HBO series and more recently performed with the band on the 40th Anniversary of PBS TV's Austin City Limits.
BULLET TREATMENT "BLOW"
The song is called "Blow", it is a bonus track on the recently reissued album "What More Do You Want?". The album was the first to feature Matt Caughthran of the band THE BRONX. The bonus tracks on the release included the lineup which played on the album "The Mistake" and includes current SOCIAL DISTORTION drummer Dave Hildago Jr.
https://www.youtube.com/watch?v=3lxuZZslDQU
THE AMSTERDAM RED LIGHT DISTRICT "A CHANCE TO CHANGE"
Featuring quick camera movements and a completely backlit performance area, the video for 'A Chance to Change' appropriately fits the quick and chaotic hustle of the track.
"We are so stoked to reveal our brand new music video for 'A Chance To Change' with Absolute Punk in the US. It's much heavier than our first single, 'Gone For A While' and far more intense and fast! We hope that you enjoy it," states guitarist and backing vocalist Maxxx.
http://www.absolutepunk.net/showthread.php?t=3713592
AVICII "THE NIGHTS"
Check out the world premiere of Avicii's lyric video for "The Nights" HERE!
https://www.youtube.com/watch?v=84Kpm5MljY0
IN THIS MOMENT RELEASES "BIG BAD WOLF" OFFICIAL VIDEO
In This Moment celebrated their very own "Black Widow Friday" last week by releasing the official video for "Big Bad Wolf" off the band's recently released album Black Widow that debuted Top 10 on the Billboard 200 Albums Chart.
PORTLAND CELLO PROJECT ALBUM STREAM
The album was recorded at Jackpot! Studios in Portland and co-produced Jackpot! Studio owner/Tape Op Magazine editor Larry Crane, who worked and had a connection with Elliott. The album features six Smith covers as well as original compositions by contemporary composers including Rachel Grimes (from the band Rachel's), Peter Broderick (Efterklang and Horse Feathers), Gideon Freudmann, Emyli Poltorak, and Nancy Ives of the Oregon Symphony.
http://www.opb.org/radio/programs/state-of-wonder/article/first-listen-portland-cello-projects-homage-to-elliott-smith/
KAPITAL VIDEO "NO LIMITATIONS"
Kapital, real name Obi Ezeh, is a spitfire Manchester ("Manny") UK rapper/songwriter whose rhyme weaponry includes an arsenal of similies and metaphors that create the perfect storm to propel him from his local streets to the world stage.
https://www.youtube.com/watch?v=-N5j7_sNXo0
A SKYLIT DRIVE LYRIC VIDEO FOR "SHADOWS" OFF THE NEW ALBUM
Rock band A Skylit Drive has released a lyric video for their song "Shadows" off their new album Rise: Ascension. The new full-length will be out on January 6th via Tragic Hero Records and will be the first release since the abrupt departure of bassist Brian White and drummer Cory La Quay. Rise: Ascension is an acoustic re-imagining of the band's breakthrough 2013 album Rise.
https://www.youtube.com/watch?v=LSBDvi1KkUs
TREY SONGZ GETS INTERACTIVE WITH INNOVATIVE NEW VIDEO
Songbook Entertainment/Atlantic recording superstar, Trey Songz has announced the world premiere of his revolutionary new video, "Touchin, Lovin (Feat. Nicki Minaj)." The interactive video clip, directed by Jason Zada – which marks the latest #1 single/video from Trey's chart-topping new album, "TRIGGA" – debuted today, exclusively via Buzzfeed.com:
http://www.buzzfeed.com/tanyachen/premiere-trey-songz-and-nicki-minaj-touchin-lovin
JD SCHULTZ NEW ALBUM IN FEBRUARY 2015
Native Angeleno, devout DIY-ist, multi-instrumentalist, producer, songwriter, painter, artist, philanthropist (he's given over 200 paintings away to the Recording Academy's Music Cares program) and renaissance family man are all accurate descriptives for JD Shultz "aka" Human Brother. He's releasing a new collection of songs in February called Back to Music.
It's twelve tracks reflecting an eclectic mix of world and roots influences with positive, life affirming messages – making for a warm, ambient rock record. Shultz wrote, arranged and played all of the instruments on the record. He also produced and recorded Back to Music.
SLEEPTALK SINGLE "COOL"
Sleeptalk is a trio from the greater NYC area. We're releasing our first song, "COOL", tomorrow, December 2nd. The song can be streamed at this Soundcloud link.
https://soundcloud.com/slptlk/COOL
FOSSIL YOUTH STREAM NEW SONG
December 1st, 2014- Oklahoma's own Fossil Youth have teamed up with New Noise Magazine to premiere their new song "Silver Tongue" today. The song comes from their upcoming EP entitled "Intertwined With You", which will be available on 7″/CD/Digital February 3rd via Take This To Heart Records.
http://newnoisemagazine.com/exclusive-song-premiere-fossil-youth-silver-tongue/
NOAH KENTON "OH NO"
The music scene is swarming with singer/songwriters, many with the talent and motivation, but only a few have that something that make them truly unique. For this seventeen year old, Noah Kenton has that something. Inspired by his deep love for electronic music including artists like Sirensceol, Sonny Moore, and Clams Casino, Noah's distinct sound blends elements of electronic into the acoustic genre while still managing to keep it raw and emotionally gripping.
R I T U A L 'AMNESIA' FEAT. CHESTER WATSON
The track deftly utilises a minimalistic piano line and delicate electronic instrumentals, to provide a haunting backdrop for the trio's formidable vocalist, and Watson's laid-back, but irresistible verse.
They've already had strong Radio 1 support from Annie Mac, Zane Lowe, Huw Stephens and others – including a guest Radio 1 play from 4AD signing SOHN, plus support from KCRW is the US, and a tip from Peter Rosenberg of Hot97 in New York.
https://soundcloud.com/ritual_music/r-i-t-u-a-l-amnesia
LAUREN STRANGE NEW EP 'SAY YES'
Nashville-based Lauren Strange released her EP Say Yes today. With soaring vocals, powerful lyrics and catchy, pop-driven rhythms, Lauren Strange and her band The Pretty Killers are turning heads nationwide.
Say Yes confronts the challenges of young adulthood, relationships and love head-on with an extremely honest and fresh take. "I write from personal experience. I've been writing and creating since I was a little kid, and it comes very naturally to me," said Strange. "I feel stifled if I can't express myself creatively through music." The EP was mixed and mastered by John Netti of Adrenaline Audio (Rival Sons, Sturgill Simpson).
https://laurenstrange.bandcamp.com/
DIAMOND RUGS TO RELEASE SECOND RECORD FEBRUARY 24
Diamond Rugs are set to release their rowdy new record, Cosmetics (Sycamore Records/Thirty Tigers/RED), on February 24, 2015. Following their 2012 self-titled debut that garnered rave reviews and a much-talked about performance on the Late Show with David Letterman, John McCauley (Deer Tick), Robbie Crowell (Deer Tick), Ian Saint Pé (ex-Black Lips singer), Steve Berlin (Los Lobos), Hardy Morris (Dead Confederate) and Bryan Dufresne (Six Finger Satellite) have come together once again to tap into the collaboration that surprised everyone on the first go round, band members included. The record was recorded in Nashville, TN, at Playground Sound Studio and was produced by Adam Landry and Justin Collins.
http://www.diamondrugs.colortestmerch.com/
NIGHT TERRORS OF 1927 ANNOUNCES FULL LENGTH DEBUT
Atlantic recording group Night Terrors of 1927 has announced the release of their debut album. "EVERYTHING'S COMING UP ROSES" arrives at last on January 20th, 2015.
http://www.nightterrorsof1927.com/
NEW LEE FIELDS & THE EXPRESSIONS VIDEO "IN THE WOODS"
The "In the Woods" video, off of "Emma Jean" is finally here. Shot and filmed during one of Lee's backyard barbeques with his family and friends, it's a glimpse of what life is like off the tour bus.
https://www.youtube.com/watch?v=IlV1CUuygEc
NEW ORLEANS' SONNY DA MONSTA "TRYING TO GET IT"
New Orleans up-and-comer, Sonny Da Monsta, has been "Tryin To Get It" since the tender age of 16. Originally born in Port Sulphur, LA, Sonny had the advantage of a father who was heavily into music and believed in his son, inspiring him to start his own label, CMG, to which Sonny is signed. Of course, making Pops proud is a big motivator for a young artist and Sonny is no exception. This latest visual "Trying To Get It" is an ode to everyone out there on the grind, whether their dream is music or they are just trying to hold down a 9-5. Sonny's motto is 'grind or die broke' and he doesn't even consider the latter an option.
JESSIE WARE'S NEW VIDEO FOR "YOU & I (FOREVER)"
The video was directed by Adam Powell and features almost 100 of Jessie's fans who were invited to participate, alongside a cameo from Miguel, Jessie's friends and family.
http://www.vevo.com/watch/jessie-ware/You-I-%28Forever%29/GBUV71401311
KURUPT BACK WITH NEW VIDEO
DPG rap veteran Kurupt will release a free project, the Moon Rock Mixtape next Wednesday December 10th. With 18 brand new tracks, the mixtape is specially hosted by West Coast DJ pioneer Julio G.
First single "Something That You're Not" made its debut last week along with an accompanying music video directed by Dr. Zodiak. Set in a Las Vegas swanky high rise, Kurupt and his brother Scoe perform the club banger amongst a bevy of sexy female fans.
https://www.youtube.com/watch?v=-sS4a9EOMaE
THE VOICE HITS 20 MILLION ITUNES DOWNLOADS SINCE FIRST SEASON
Signifying its importance on the global music stage, "The Voice," in conjunction with Republic Records, reached a milestone of 20 million iTunes music downloads Monday night, dating back to its first season (iTunes.com/TheVoice).
In reaching this remarkable achievement of 20 million downloads, fans of the Emmy Award-winning musical competition series have clearly embraced the series as a vital showcase for outstanding talent. The show's eclectic performances ranges from original material to staples of country, pop and rock, among other musical genres.
WU-TANG CLAN'S ALBUM AVAILABLE TODAY WITH NEW ALBUM TRAILER
More than twenty years has passed since one of hip-hop's most seminal groups Wu-Tang Clan dropped their debut album. Seven years after their last album and in the face of a myriad of challenges, RZA, GZA, Method Man, Inspectah Deck, Raekwon, U-God, Masta Killa, Ghostface Killah, Cappadonna and a posthumous Ol' Dirty Bastard return for their highly-anticipated new album, A Better Tomorrow, which is available for download at http://smarturl.it/abettertomorrow.