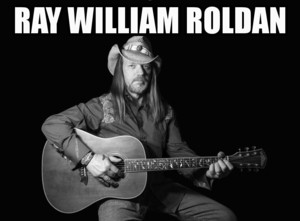 BEYONCE "7/11" VIDEO HERE
Today, Beyoncé releases BEYONCÉ Platinum Edition Box SET worldwide. The 2 CD/2 DVD limited edition package includes two brand new songs, "7/11" and "Ring Off" plus four new remixes with some superstar collaborators. The original, critically acclaimed self-titled visual album, featuring 14 songs and 17 videos, is also included. The special edition box set features a live performance DVD that chronicles the year-long "Mrs. Carter Show World Tour," a mini version of the official 2015 Beyoncé calendar, and more.
IVY LEVAN DEBUTS THE LYRIC VIDEO FOR TEASER TRACK "THE DAME SAYS"
Singer and songwriter Ivy Levan unveils the lyric video for "The Dame Says" today. The track which she co-wrote, is a taste of what's to come in anticipation of the release of her brand new single "Biscuit" out January 13th on Cherrytree Records/Interscope. Check out "The Dame Says" teaser track HERE.
Raised in Bentonville, Arkansas, Ivy displayed an affinity for singing and performing from a very young age. Ivy's mother filled the house with an enormous variety of music: R&B, Soul, Dance, Big Band and Rock 'n' Roll and as she grew up, Ivy began to expand her musical palette with a wide range of music – everything from Whitney Houston to Depeche Mode, Etta James to The Misfits. While there were no musical boundaries at home, she was most drawn towards music by extraordinary vocalists, hard-driving rock bands and heavy, urban beats which culminate in her own distinct version of swagger with a unique sound built around powerful, sultry vocals full of grit and venom.
http://www.vevo.com/watch/ivy-levan/The-Dame-Says-%28Lyric-Video%29/USUV71402856
RACHAEL SAGE VIDEO "WAX"
"Wax" by prolific songstress Rachael Sage from her new album Blue Roses, may just be her most evocative yet. Directed by award-winning filmmaker Nick Clark and set in the eclectic, non-profit Los Angeles-based MorYork Gallery, the clip shows the colorful Sage – who is also a visual artist herself – seamlessly integrated within the extraordinary industrial jungle of veteran sculptor Clare Graham. Made entirely of recycled materials such as soda-cans and puzzle pieces, Graham's unusual artwork provides the perfect context for Sage's alt-pop song about the karma we create within relationships. Renowned theremin master Armen Ra (Antony & The Johnsons, Marc Almond) also makes a guest appearance in the video.
NEW SINGLE BY PRAWN
Consequence of Sound is premiering a new track off Prawn's upcoming release "Settled." Stream "Built For" here.
On November 25, NJ indie rock outfit Prawn will digitally release a new EP titled 'Settled', featuring two b-sides from their 'Kingfisher' recording session. Additionally, the EP will be available on vinyl, as a limited edition 7″ for Record Store Day on Black Friday, 27th November 2014.
http://consequenceofsound.net/2014/11/prawn-share-new-song-built-for-listen/
ST. LUCIA PERFORMS "ELEVATE" ON LATE NIGHT WITH SETH MEYERS
St. Lucia Performance: "Elevate":
JAY BROWN REVEALS NEW SINGLE 'DIAMOND'
You can tell Jay Brown was born to sing. Seemingly able to drift from bluesy and gruff to sensually soulful, to hauntingly hypnotic with elegant ease, the Northampton-born singer/songwriter – championed by Radio 1 and rewarded with a slot on the BBC Introducing stage at Glastonbury last year, today returns with her new single 'Diamond'.
https://soundcloud.com/jaybrownofficial/jaybrowndiamond
SAN CISCO "RUN"
Australian band San Cisco's new video for their latest song "Run" is premiering at Noisey. "Run" is the first single off their upcoming sophomore album, due March 2015. More details on the record to come. The band is on tour in Australia now.
TWIN ATLANTIC RETURN TO NORTH AMERICA + "HOLD ON"
Red Bull Records band Twin Atlantic is returning to North America next month. The Glasgow four-piece will be sharing stages with, Weezer, Rise Against, Gaslight Anthem, Phantogram, Bush and others during a run of holiday radio concerts across North America. The string of dates kick off December 4th in Detroit with The Night 89x Stole Christmas and runs through 94.5 The Buzz Houston's Buzz Festivus show on December 19th. Twin Atlantic's song "Hold On" is at radio now, watch the video here:
https://www.youtube.com/watch?v=0PeZwZw9D_s
ALL THAT REMAINS TO RELEASE NEW STUDIO ALBUM
ALL THAT REMAINS will release their much anticipated new studio album, The Order Of Things, on February 24, 2015 via Razor & Tie. The new album is the band's seventh studio album to date and their follow up to 2012's A War You Cannot Win. Listen to the band-leaked first track off the new album, "No Knock" at:
http://www.allthatremainsonline.com
IMAGINARY PEOPLE PREMIERE VIDEO FOR "PARIS IN CHAINS"
Imaginary People formed as a collective of individuals coming from differing backgrounds and assembled in 2013 by core members Dylan Von Wagner (vocals), Mark Roth (guitar), Justin Repasky (keys), Joe Zdaa (drums), and supplemented in the studio and live by Grant Zubritsky (bass). The 3-song "Gingerbread Girl" single was recorded with Matt Boynton (MGMT/Kurt Vile) and Kevin McMahon (Swans/Real Estate).
http://www.purevolume.com/news/PREMIERE-Watch-Imaginary-People-Paris-In-Chains-Video
FIRESTARTER NEW VIDEO
Albany, NY pop punks Firestarter premiered their new video "Forget The Past" yesterday on New Noise Magazine and it's now streaming on Youtube.
Vocalist/guitarist Matthew LaPerche told New Noise, "When picking a song for a new music video, we knew the clear choice was Forget The Past. The song has been received very well and honestly it's a fun song and we wanted to capture that and capture who we are as a band, as well as people. It was a fun weekend of shows and we definitely feel it represents that well. Hope you like it!"
http://newnoisemagazine.com/exclusive-video-premiere-firestarter-forget-past/
NATHANIEL RATELIFF'S 'CLOSER' EP TITLE TRACK
On January 27 2015 mod y vi records will release singer-songwriter Nathaniel Rateliff's new EP Closer as a follow up to his critically acclaimed album Falling Faster Than You Can Run. The title track off the EP can be streamed now. This special six-song recording will be released digitally as well as on 10" vinyl and will be available for pre-order on November 24. All preorders will include an instant download of the song "Easy."
To celebrate the release Rateliff will tour alongside Gregory Alan Isakov in January, see below for full routing. Tickets will go on sale November 21.
https://soundcloud.com/nathaniel-rateliff/closer
DUSKY DEBUT '90s RAVE-INSPIRED VIDEO FOR 'YOOHOO'
Following the recent announcement of Dusky's new single 'Yoohoo' on their 17 Steps label, the London duo present the memory-awakening video directed by Charlie Robins and animated by Lewis Kyle White.
KID SISTER IS NOW JANE JUPITER
Melisa Young, AKA Kid Sister, dropped her mixtape DUSK2DAWN: The Diary Of Jane Jupiter earlier this year, highlighting the transformation into her new persona Jane Jupiter. The free mixtape marks her return to music and has been downloaded over 800,000 times.
THUMP sat down with Melisa to discuss her rebirth, her artistic ambitions and new music to come.
http://thump.vice.com/videos/thump-video/thump-on-1-kid-sister-reinvents-herself-as-jane-jupiter
WATCH CRACKLE'S ORIGINAL CONCERT SERIES "PLAYING IT FORWARD" NOW
Crackle's original concert series, "Playing It Forward" featuring multi-platinum GRAMMY® Award-winning rock band IMAGINE DRAGONS premieres on Crackle today. IMAGINE DRAGONS wowed an unsuspecting crowd on the Las Vegas strip by performing three fan favorites, including the newly released single "I Bet My Life" from their upcoming second album, the 9x platinum single "Radioactive" and the 2x platinum breakthrough single "It's Time." This episode of "Playing It Forward" will benefit music education programs with a $100,000 donation to four Las Vegas schools including: Bonanza High School (Dan Reynolds Alma mater), Valley High School, Sunrise High School and Bailey Middle School.
http://www.crackle.com/c/playing-it-forward
LEMOTI "HUSH MONEY"
The newest duo of noisemakers out of Pittsburgh are LeMoti, and they're wasting no time making their name known to the outside world. Having only self-released their previous material, the tandem eagerly prepare to debut their first label-backed EP on December 15 via Stylust Beats' imprint, Sleeveless Records. Entitled Hush Money, the collection of five original tracks hosts features from the likes of Canadian future bass producer, Knight Riderz plus Most Dope and Taylor Gang-affiliated rapper, Beedie. The lead single "Hush Money" marks only the tip of the iceberg for the sounds explored on the EP, providing a richly detailed and genre-melting journey through the world of bass music, as explored through the minds of the fearless LeMoti.
ZUSE "GUN SOUNDS" VIDEO
Earlier today Zuse also announced that his highly anticipated mixtape, "The Illegal Immigrant," will be released on December 23. The entire mixtape will be available to download for free at soundcloud.com/iAmZuse. The project will include features from OG Maco, T.I., and producer credits from Super Producers FKI, DJ Spinz, TM88 of 808 Mafia and more!
https://www.youtube.com/watch?v=0dxUYeIZUZo
FIRE IN THE HAMPTONS "CHOSEN ONES"
Los Angeles-based indie quintet Fire In The Hamptons recently released their Chosen Ones EP, which is now available for purchase on all digital platforms. The band returns with their distinct combination of dance-centric 80's beats, gritty synthesizers and intricate vocal melodies on the EP, which is their first major release since their 2012 debut full-length album, F.I.T.H.
https://www.youtube.com/watch?v=r2x_Y8dyko8
TORY LANEZ "MISSION"
Tory Lanez has released his new video for "The Mission" off his breakout mixtape 'Lost Cause.' The song features Tory rapping and singing in his signature style to an emotionally driven instrumental. The video is cinematic – Tory in the dark telling his story through smoke and water as he establishes himself as the one to watch in 2015.
http://www.worldstarhiphop.com/videos/video.php?v=wshhjk0BDP4U0951aXd5
TIPARE NEW VIDEO "MY DECISION"
Auckland based artist Tipare is pleased to announce a follow up to her previous single 'Backbiters', her brand new single, 'My Decision'. 'My Decision' is a smouldering slow jam with a laidback reggae rhythm, belying the powerful sentiment of the lyrics and Tipare's commanding voice. Written by NY based Easy Star All-Stars collaborators Ticklah and Michael Goldwasser, Tipare says she was initially attracted to the straight forward story telling.
THE ROCKSTAR REMEDY
Sex, Drugs and Rock 'n' Roll can take their toll, but in reality, most rock musicians work at staying healthy and staving off age-it is the only way they can survive their grueling tour schedules. No one knows this best kept secret of the music industry better than Dr. Gabrielle Francis, the "Rock n' Roll Doctor" who has treated many of today's most celebrated artists with her holistic strategies for restoring health and balance in your life. Now, in THE ROCKSTAR REMEDY (HarperWave; On Sale December 30, 2014; $25.99), Dr. Francis shares her unique plan for boosting your energy and looking and feeling your best, even when the realities of a busy life seem to stand between you and your health goals.
http://www.amazon.com/The-Rockstar-Remedy-Doctors-Prescription/dp/0062310607
PHILLIP PHILLIPS "UNPACK YOUR HEART" VIDEO
Watch the video here:
THICK AS THIEVES "HERO" MUSIC VIDEO
Born out of the need for something that was not only different, but different with real meaning, Thick As Thieves have a signature style that makes them impossible to categorize. In "Hero", we see the emotionally-relevant rap verses of Nicky Rich sync perfectly with a beautiful hook by Sunday Lane, progressively poignant instrumentation and a supporting choir whose melodies echo into eternity. This song bumps, thumps, swoons and croons like you've never seen.
https://www.youtube.com/watch?v=dqBcKAmHVEc
SLOW TURISMO RELEASE VIDEO FOR 'THUNDERSTORM'
Canberra indie aficionados Slow Turismo have become a band synonymous with creating big-speaker indie pop that conjures images of youthful debauchery and the life experiences of formative years. After introducing audiences to their infectious melodies and rolling grooves in debut single 'Breathe', the band have proven once again why they are one of the country's most promising new names with their sophomore release 'Thunderstorm'. Squeezing in a shoot between relentless recording and touring, Slow Turismo are proud to reveal the video for their latest single.
https://www.youtube.com/watch?v=wNfraquTKeM
RAZOR & TIE IS #2 LABEL AT ROCK RADIO FOR 2014
Razor & Tie had a breakout year at rock radio in 2014 with hits from The Pretty Reckless, All That Remains and Starset making the label the most successful indie in the format and the second strongest rock label overall, including the majors. Breakout act The Pretty Reckless' "Heaven Knows" finishes the year as the #1 song at Active and Mainstream Rock and spent 18 weeks at the top of the Mainstream Rock chart.
Razor & Tie is the #2 label at Mainstream Rock with a 10.7 percent market share, second only to Warner Brothers (Avenged Sevenfold, Linkin Park, Black Keys) and an 8.5 percent market share of Active Rock airplay, behind only Warner Brothers and Republic Records.
Razor & Tie 2014 Radio Hits:
https://soundcloud.com/razorandtie/sets/razor-tie-radio/s-zz5mx
SUSAN "PANCAKE"
Susan is a three piece band from Los Angeles featuring Jessica Owen on guitar, Beth B. on bass, and Katie Fern on drums; with all three contributing vocally. The trio formed in 2012 and has been playing twee-garage-punk-pop ever since. Drawing on their mutual love of Shop Assistants, The Darling Buds and The Go Betweens they crafted the songs that make up their debut EP. Their "Just Call It" 7" from 'Eleanor Sessions' was recorded by Drew Fisher and recently released on vinyl thru Volar Records and on cassette thru Burger Records.
http://www.stereogum.com/1719993/susan-pancake/mp3s/
NEW ENGLAND MUSIC AWARDS 2015
On Saturday April 18th 2015, The New England Music Awards comes to the heart of New England at Showcase Live in Patriot Place, Foxboro Ma. Hosting the event this year will be none other than Boston Comedy Festival winner and star of NESN's Dirty Water TV; Comedian Dave Russo, the awards show will also feature live performances by a number of nominated acts. A limited number of tickets are on sale and can be purchased online at showcaselive.com or at The Showcase Live Box office.
The online submission process is free and open for all acts of New England on the "submit your band" page on the nemusicawards.com website. Submissions end on Nov 30, 2014 with the nominees announced on Jan 1st, 2015.
The New England Music Awards are presented every year to the musicians who call New England their home and whose dedication, spirit, and achievements over the last year have without a doubt established themselves as a contributing force to the most robust and diverse music scene in the country.
THE AMSTERDAM RED LIGHT DISTRICT ALBUM STREAM
Lyon, France's THE AMSTERDAM RED LIGHT DISTRICT (aka TARLD) will release their brand new record, Gone For A While, on November 26th via Red-Light Records. In celebration of the release next week, PunkNews.org is streaming the entire record until the 26th!
http://www.punknews.org/article/56501/media-the-amsterdam-red-light-district-gone-for-a-while
PARIS ISSUES BLISTERING INDICTMENT OF POLICE BRUTALITY WITH NEW VIDEO
Bay Area-based political rapper Paris is taking the offensive against police brutality and what he calls the "increasing acceptance of black death" with the first single and video from his forthcoming album, Pistol Politics.
NATE GREEN "WILD AND FREE"
Country newcomer Nate Green is releasing his much-anticipated, debut EP, Road Map, on Jan. 13, with a pre-sale date of today, Nov. 21. "Back Road," the new focal track off of Road Map, and "Wild & Free" will be available for download following the pre-sale purchase. An official music video for "Back Road" has been shot and will be released in the coming weeks.
A true musician, Green traveled the world to study how music differs in various cultures and which instruments are prominent in various regions and why. His journey took him to Germany, Switzerland, France, Spain, Mexico, New York, Miami, L.A. and Nashville, which gives his music a truly unique sound. Road Map was written, recorded and produced during Green's travels and is highly anticipated by his growing national and international fan base.
http://www.vevo.com/watch/nate-green/wild-and-free/QMD7P1490001
RIXTON ANNOUNCE NEW SINGLE "HOTEL CEILING"
Following on the success of their debut platinum hit single and U.K. No. 1 "Me And My Broken Heart" and their U.K. Top 10 follow up "Wait On Me" — British sensations Rixton have announced their next single will be "Hotel Ceiling." The track is the third single from the Manchester band's eagerly anticipated full-length debut album Let The Road, which will now be available in the U.S and around the world on March 3rd, 2015 via School Boy/Giant Little Man/Mad Love/Interscope Records.
http://www.youtube.com/watch?v=bR4f-maYa7c
JUSTIN ‡ SYMBOL VIDEO "PURGATORY"
Electro-Industrial rockers JUSTIN ‡ SYMBOL released their new album, V Ω I D H E A D, in October. Throughout the course of the album's build-up and launch, JUSTIN ‡ SYMBOL has released several music videos – and he's not stopping any time soon!
The latest music video for the track 'Purgatory' – which, in classic JUSTIN ‡ SYMBOL fashion, features some crazy demonic content – is featured now via premier horror magazine Rue Morgue. Watch here:
http://www.rue-morgue.com/2014/11/new-video-from-justin-symbol-purgatory/
NEW SKRILLEX VIDEO
Skrillex dropped this new video last night, Nabil directed it. Check it out below:
BUFFALO KILLERS NEW ALBUM STREAM
The bearded, classic rock loving dudes in Buffalo Killers will be releasing a brand new record on 11/24 called Fireball of Sulk. Today, with the help of Yahoo! Music, they are letting you hear the new tracks early. Check it out here.
"Not to sound like a broken record, but our albums really reflect where we are in a particular moment," vocalist/bassist Zach Gabbard told Yahoo! "Once the album is finally released, we have traveled 6-12 months of road and we are so far from that point of creation that to hear it again is exciting on many levels – we finally get to share the material with everyone and we have enough distance from it, that we can enjoy it in an all-new way."
https://www.yahoo.com/music/cincinnati-rockers-buffalo-killers-have-been-quite-103208562551.html
LEIGHTON MEESTER ANNOUNCES HOTEL CAFÉ RESIDENCY IN LOS ANGELES
Leighton Meester's debut album entitled, Heartstrings, a dreamy singer-songwriter narrative of guarded love, irony and heartache was released everywhere on October 28. In support of the record's release, Leighton will be headlining three nights at Los Angeles' Hotel Café throughout the month of January. Dates and purchase links can be found below.
Leighton Meester @ Hotel Café
1/06- https://www.hotelcafe.com/tickets/?s=events_view&id=3449
1/13- https://www.hotelcafe.com/tickets/?s=events_view&id=3450
1/27- https://www.hotelcafe.com/tickets/?s=events_view&id=3451
AYE WALLS "RECIPE"
A brand new track by upcoming Sunset Park, Brooklyn, NY Rap Artist AYE WALLS. Working towards a debut EP "WildFire" scheduled to release around April, He gives us a little taste of what the EP Could sound like. With a heavy 808 consistent beat , Catchy hook , Trippy bridge and two solid verses on this track, "WildFire" is something people should be looking forward to.
https://soundcloud.com/ayewalls/recipe-aye-walls
COLDPLAY'S 'GHOST STORIES LIVE 2014' IS OUT TODAY
Coldplay's new concert film and live album – is available now at music retailers everywhere. Filmed by GRAMMY®-nominated director Paul Dugdale, the Ghost Stories Live 2014 film documents the band's unique performance of its latest No. 1 album, Ghost Stories, to a small group of fans in March 2014, two months prior to the album's release. Shot in a custom-built amphitheatre at Sony Studios, Los Angeles, the groundbreaking production sets Coldplay's performance against stunning 360-degree and overhead imagery. It is the band's first DVD release since the GRAMMY-nominated Live 2012 concert film.
http://www.amazon.com/Ghost-Stories-Live-2014-DVD/dp/B00OIWHI1U
IDINA MENZEL ANNOUNCES 2015 GLOBAL CONCERT TOUR
Hot on the heels of a remarkable year that included performing the smash hit "Let It Go" from Disney's Frozen at the 86th annual Academy Awards, a triumphant return to Broadway in the musical If/Then, a Best Actress Tony Award nomination and the release of this season's must-have Christmas album Holiday Wishes, superstar Idina Menzel announced today that she will head out on a global tour in 2015. The North American leg of the tour, promoted by Live Nation, will begin July 7 in Richmond, Va. at the Altria Theater, making stops in cities such as New York, Philadelphia, Washington, D.C., Atlanta, Austin, Boston and Chicago before wrapping in Los Angeles on Oct. 3 at the Hollywood Bowl. International dates for the tour will be announced soon.
CEDRIC GERVAIS PREMIERES THE VIDEO FOR HIS NEW SINGLE "LOVE AGAIN"
Grammy winning artist Cedric Gervais premieres the music video for his new single "Love Again" Ft. Ali Tamposi today. The video for "Love Again" was shot in LA and directed by ENDS. who have also lensed clips for X Ambassadors, Shins, The Neighbourhood, Paramore and many more. Check it out HERE.
https://www.youtube.com/watch?v=QbIYclp5L5Q
ALEX CALDER "LOLA" SINGLE
Earlier this fall, Alex Calder shared the title track from his upcoming debut album Strange Dreams. Impose said of the track, "Calder bounces from sections of bright, resonant electric guitar, and echoey vocals to murkier moments with plenty of distortion, all the while demonstrating a solid melodic sense." Today, Alex is back to share with us an equally enchanting track, "Lola."
http://www.youtube.com/watch?v=fhEwiblcm8s
MARC E BASSY NEW VIDEO
"American Dream Life" is the latest visual from the Bay Area natives debut EP Only The Poets, premiering via DJ Booth. With easily digested hooks and synthesized harmonies, Only The Poets straddles the line of mainstream radio with indy charm. In addition to receiving great looks by Billboard, Complex, and SPIN, the EP has gained significant traction on Soundcloud with 100k listens.
http://www.okayplayer.com/news/marc-e-bassy-american-dream-life-video.html
JOHNNY WORE BLACK ALBUM STREAM
In celebration of next week's release of Walking Underwater Pt. 2, the brand new full-length record from dark rock project JOHNNY WORE BLACK, Yahoo Music is streaming the entire album in full an entire six days prior to release, along with an exclusive interview with guest musician / co-writer Dave Ellefson (Megadeth) and frontman / major motion picture and television stuntman-by-day Jay. Take a listen and read the interviews here:
https://www.yahoo.com/music/back-in-the-80s-when-megadeth-bassist-dave-103219286906.html
JAHZEL "FAITHFUL"
With The Wake Up expected to drop in early 2015 via The Black Key Collective, Jahzel has presented a strong campaign of videos and singles. Preceding the release of "Faithful," Jahzel dropped his second video single from the project, "Who Is You?!," which premiered via 2DopeBoyz. The video showcases the people who have always been there for Jahzel, as he is flanked by his crew and spits lines like "We are not the same, you do not retain/ My type of diesel, my type of loyal," evoking themes of loyalty similar to "Faithful." "Who Is You?!" followed the release of the album's third single, "John Stockton / Radio Raheem," which debuted on XXL. The track explores the struggles of growing up in Chicago and uses the metaphor of John Stockton to promote the message that Jahzel will "assist where he can."
http://www.hotnewhiphop.com/jahzel-faithful-new-song.1959980.html
BROOKLYN-BASED DUO THE BLANCOS FREE EP
Brace yourself for The Blancos, the mysterious, Brooklyn-based duo that is primed and ready to take the music industry by storm. Armed with only an electric guitar, a laptop computer and unmistakable vocals, The Blancos have managed to garner an almost cult-like following by way of their inimitable, genre-bending sound. "When was the last time you heard hip hop and rock (among a variety of other sounds) combined so well in such a seamless fashion," asks The Source. "Not in a long time. That should go without argument."
https://soundcloud.com/theblancosmusic/sets/heartless-romantic-ep
"HELLO LA, BYE BYE BIRMINGHAM" PREMIERED TODAY BY LA WEEKLY
Chris Robinson Brotherhood will release Try Rock 'N' Roll—a limited edition 12″ vinyl exclusive EP featuring four cover songs—on Black Friday, November 28. With only 1400 copies pressed and available solely at independent record stores, the collection features three new studio recordings and one live recording of songs the CRB perform in their live repertoire, but have never officially released. The studio tracks include "Hello L.A., Bye Bye Birmingham," a Delaney Bramlett/Mac Davis composition that's been recorded by the likes of Blue Cheer, Lee Hazlewood and Bobby Whitlock (premiered today by LA Weekly); the Mel Tillis classic "Goodbye Wheeling" and the EP's title track, "Try Rock 'N' Roll" by Bobby Mitchell, that reached the top 20 of the R&B charts in 1956. The lone live track is The CRB's take on "Shake Rattle and Roll," which was a hit single for both Big Joe Turner and Bill Haley & His Comets in 1954.
http://www.laweekly.com/westcoastsound/2014/11/24/hear-a-new-track-from-the-chris-robinson-brotherhood-premiere