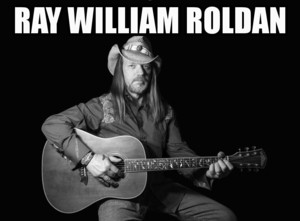 JUSTIN TOWNES EARLE'S "CALL YA MOMMA"
Fresh off the success of his recently released album, Single Mothers, Justin Townes Earle announced the companion album Absent Fathers to be released January 13, 2015. Also comprised of 10 tracks, Absent Fathers was recorded alongside Single Mothers as a double album, but as Justin began to sequence it, he felt each half needed to make its own statement and they took on their own identities.
MY SON THE BUM ANIMATED CHRISTMAS VIDEO
Santa Claus is 'Bi- Polar.' However, it's because he visits both the North and South Poles on Christmas Eve. For the rest of us, some will inevitably go insane when our relatives arrive for the holidays. My Son the Bum has managed to capture that moment of mental meltdown in a hysterical animated musical film short entitled, "Flight Deck" (For Christmas.)
"Flight Deck" (For Christmas) features the creative compositional and production skills of Brian Kroll, who is the mastermind behind My Son the Bum. Along for the 'satirical sleigh ride' is a musician familiar with 'songs of the season,' drummer John O'Reilly of the Trans-Siberian Orchestra (West.)
https://www.youtube.com/watch?v=cqMAUBuQ4SY
SAM HUNT TO DEBUT NEW SINGLE "TAKE YOUR TIME"
MCA Nashville's Sam Hunt returns to late night TV Monday night to perform his brand new single, "Take Your Time," on CBS' Late Show with David Letterman. "Take Your Time" is the follow-up single to Hunt's Platinum-selling No. 1 smash, "Leave the Night On." Both tracks are featured on Hunt's album, MONTEVALLO, the No. 1 and best-selling country debut album since 2011.
OPERATION TROOP AID HONORS KID ROCK WITH 2014 "PATRIOT AWARD"
Operation Troop Aid (OTA), a nonprofit organization which supports U.S. Troops, honored award-winning, multi-platinum selling humanitarian Kid Rock, last week in Nashville, Tennessee, with the 2014 Operation Troop Aid "Patriot Award."
Presented annually by OTA to celebrities that champion the men and women serving in the American Armed Forces, the rock star was awarded the Eagle Trophy for his countless endeavors to support troops overseas and at local hospitals and for supporting numerous military charities. Well known for his role as an American Patriot, Kid Rock, has performed at various military bases and continues to meet military personnel at every concert appearance.
PARAMORE UNVEIL EXPANDED DIGITAL EDITION OF BLOCKBUSTER FOURTH ALBUM
Fueled By Ramen recording group Paramore has announced the release of "PARAMORE: SELF-TITLED DELUXE," an expanded new digital edition of their chart-topping 2013 blockbuster. "PARAMORE: SELF-TITLED DELUXE" will be available beginning November 24th.
"PARAMORE: SELF-TITLED DELUXE" is highlighted by a wide range of previously unreleased material, a new version of the "PARAMORE" favorite, "Hate To See Your Heart Break," featuring duet vocals from Joy Williams (formerly of The Civil Wars). The release will also include the never-before-heard 2012 demo, "Tell Me It's Okay," two bonus tracks "Escape Route" and "Native Tongue", and 8 electrifying live tracks recorded this past summer at Denver's world famous Red Rocks Amphitheater as the GRAMMY® AWARD-nominated band co-headlined the hugely successful "Monumentour."
TOKIO HOTEL TO RELEASE NEW ALBUM
TOKIO HOTEL recently digitally released their highly-anticipated new album KINGS OF SUBURBIA, and on November 24th, the physical version will be available in stores as well via De-Code LTD. The first single, "Love Who Loves You Back," has received significant attention on major market Alternative radio stations across the country, including LA's iconic 106.7 KROQ, where it has been a Top 5 request for the last 4 weeks. Kings of Suburbia has also reached #1 on the iTunes Chart in 29 countries across the world including France, Austria, Sweden, Poland, Russia, Argentina, and Chile – an impressive reboot for a band that has sold over 7 million albums and won over 100 awards since their first release in 2005.
https://itunes.apple.com/us/album/kings-suburbia-deluxe-version/id925863249
JACQUES GREENE NEW SINGLE
LuckyMe are proud to present 'After Life After Party', a brand new 4 track EP by Jacques Greene in association with a forthcoming headline show at The Roundhouse in London this Halloween (tickets here).
Since his move from Montreal to Manhattan this year – Jacques Greene hasn't stood still. From the release of the stellar "Phantom Vibrate" EP in April he has undertaken worldwide DJ touring with his downtime ensconced in his Greenpoint studio working on his debut full length.
http://www.vogue.com/4473883/jacques-green-after-life-after-party/
VALLEYS POST NEW SINGLE
North Carolina seven piece metal outfit Valleys has released the first material with their new lineup. After the band released their 2013 debut EP, entitled Reborn, they went through several lineup changes before landing on the current lineup of Mikey Clement (screamer), Jayson Hall (singer), Robert Riggle (guitarist), Brandon Scurlark (guitarist), Kyle Szaro (guitarist), Brandon Clement (bassist), and Robert Meikle (drummer).
https://www.youtube.com/watch?v=WXShzsYb4eE
DODOS ANNOUNCE WINTER 2015 TOUR
San Francisco duo the Dodos have announced they will hit the road this winter in support of their sixth full-length album, Individ, starting February 10 in Sacramento, CA and wrapping at the SXSW Music Conference in Austin, TX, March 17-22. Individ will arrive in stores January 27, 2015 on Polyvinyl Records (Dine Alone Records in Canada/Morr Music in Europe).
MARTIN SEXTON ON WSJ.COM
With a long road trip looming on the horizon, in the pre-iPhone era, the only logical thing to help pass the time along the way was to make a mix tape. On long drives, these battered cassettes (and later, CD burns) is what soothed our souls and kept us from drifting off the road.
These tapes are what inspired acclaimed singer/songwriter Martin Sexton while writing songs for his 8th studio album Mixtape of the Open Road, to be released on February 10th via KTR/Redeye. Earlier today, The Wall Street Journal premiered the first single from the album, "Remember That Ride," calling it a "slinky groove" with "a loose, open feel that mixes in handclaps, slide guitar licks and slightly distorted vocals on an earworm refrain."
http://m.wsj.com/articles/BL-SEB-84964
TWO GALLANTS' FORTHCOMING ALBUM + "WE ARE UNDONE"
Two Gallants' Adam Stephens (guitar, harmonica, keyboard and vocals) and Tyson Vogel (drums, guitar and vocals) spent one month recording We Are Undone with Karl Derfler (Tom Waits) at Panoramic House in Northern California. Of the title track, Stephens says "'We Are Undone' was, without being too blunt about it, trying to make sense of this unending pressure to acquire and consume, and usually as conspicuously as possible, that has taken a hold of our culture."
http://noisey.vice.com/blog/two-gallants-we-are-undone-listen
TWO NEW VIDEOS FROM WALKING BICYCLES
Here are two new videos from Walking Bicycles, "Badada" (YouTube) and "SO" (YouTube). The videos incorporate footage from the bands' album release show in Chicago… watch as lead singer Jocelyn Summers and the rest of the band tear through songs from their new album, To Him That Wills The Way.
"Badada"
https://www.youtube.com/watch?v=tNbBqnnjots
"SO"
https://www.youtube.com/watch?v=NrdEFg8m49M
DESTRUCTO ON THE SHIP2SHIP TOUR
Wherever DESTRUCTO goes, it's going to be a party. This winter he'll appear on both HOLY SHIP! cruises launching from Miami Saturday, January 3 and Sunday, February 18. In between, he'll set off on the Ship2Ship Tour with Anna Lunoe, Motez and T. Williams for a musical adventure of a lifetime. The tour kicks off January 13 at The Beacham in Orlando, FL in support of WEST COAST, his brand new EP for Insomniac Records/Interscope, out November 24.
After the first HOLY SHIP! voyage returns to port January 6 and play Orlando, DESTRUCTO and his Ship2Ship tourmates nu-disco DJ/producer Anna Lunoe, deep house guru Motez and house heavyweight T Williams will head north to Brooklyn, NY at Output on January 14 and Washington DC at U Street Music Hall on January 15, with final stops in San Francisco, Chicago and Los Angeles, and hitting Toronto, Boston, Denver and other markets in between before he's due back on deck February 18 for the second HOLY SHIP! sailing.
YOUNG THE GIANT UNVEILS 2015 TOURING PLANS
Fueled By Ramen recording group Young The Giant has announced details for their first headlining tour of 2015. The month long run supports their latest album, MIND OVER MATTER, and will kick off on February 12th in Burlington, Vermont. Tickets go on sale to the general public beginning at 10am local time on Friday, November 21st. In other touring news, the band will close their incredible year with a full slate of December radio shows.
http://www.youngthegiant.com/tour
THE FAMILIAR VIDEO "WORLD ENDS"
The Familiar are an alternative electropop duo made of Ruth Mirsky and Mads Martinsen. The duo created these intimate and lush soundscapes paired with pop hooks without Mirsky and Martinsen ever working together in the same room. Ruth is a Norwegian-American based in Brooklyn, NY, while Mads lives in Norway. They describe the group as a conjuring of strangers — polar opposites who find inspiration in the uncanny darkness of winters with no sun, the unyielding lightness of summers with no night, and a city that never sleeps. They released their debut EP Rooms in May 2014.
https://www.youtube.com/watch?v=73AATZ9m-qI
IS TROPICAL MYSTERIOUS "ON MY WAY" PREMIERES ON BILLBOARD
UK electropop four piece IS TROPICAL are set to release their third album Black Anything. Originally formed in 2009 as a trio- Dominic Apa, Gary Barber and Simon Milner- the band has now added vocalist Kirstie Fleck, who was featured on the 2013 track "Dancing Anymore." Working alongside producer and collaborator Luke Smith (Foals, Depeche Mode), IS TROPICAL set out in the summer of 2014 to record across five continents; North America, Africa, Europe, Asia and South America.
http://www.billboard.com/articles/6320037/is-tropical-new-song-on-my-way-exclusive
YUNA FEAT G-EAZY
Breakthrough songstress YUNA has partnered with VIBE to release the remix of her song "Lights and Camera," featuring Bay-Area rapper G-EAZY. Lyrically, Yuna tells the story of staying true to oneself in the midst of fame, with an accompanying guest verse from G-EAZY. This version of "Lights and Camera" can be heard and is available on iTunes. The original version of the track is featured on YUNA's latest full-length album, Nocturnal, available now via Verve Records.
http://www.vibe.com/article/yuna-feat-g-eazy-lights-camera
KATY PERRY IS RADIO'S 2014 ARTIST OF THE YEAR
Katy Perry closes out an extraordinary 2014 as radio's Artist of the Year. According to Mediabase, she is the only artist with the most spins at three different radio formats. In addition to being the most-played act at Top 40, Hot AC and AC radio, Katy's single "Dark Horse" (feat. Juicy J) – from her quadruple Platinum album PRISM (Capitol Records) – was the most-played song of 2014 at Top 40 radio. The track, which has been certified eight-times Platinum, is her ninth single to top the Billboard Hot 100. Katy is the only artist to have scored a No. 1 Hot 100 single in each year of the current decade.
LITTLE ENVY PREMIERE DEBUT VIDEO FOR "BOY"
Little Envy has teamed up with Revolver Magazine for the exclusive premiere of their debut video for the innovative and eccentric song, "Boy." Little Envy has also partnered with Nashville based music company, South By Sea Music for their debut, self-titled album release on December 2, 2014. Fans are invited to pre-order Little Envy now via iTunes and http://littleenvy.merchnow.com.
http://www.revolvermag.com/?p=68247
SUBURBAN LIVING PREMIERE NEW SINGLE "NO FALL"
Originally hailing from Virginia Beach, VA, Suburban Living released their acclaimed debut EP, Cooper's Dream, in 2012, followed by the "Always Eyes" 7″ single in 2013 on Dialog Records. In the past year-plus, Suburban Living has toured frequently up and down the East Coast, made appearances at SXSW and CMJ, and appeared on multiple festival dates in Japan.
http://www.redbull.com/us/en/music/stories/1331690890115/listen-suburban-living-no-fall-song-premiere
WU-TANG CLAN LINKS UP WITH 4TH DISCIPLE FOR "NECKLACE"
A little under two weeks away from A Better Tomorrow, Wu-Tang Clan releases the third track from the December 2nd release "Necklace." 4th Disciple returns to the fold contributing production on the four minute track weaving crime tales worthy of noir novels while bigging up their trusty gold chains.
https://soundcloud.com/wumusicgroup/necklace
LORRIE MORGAN CHRISTMAS TOUR RINGS WITH HOLIDAY MAGIC
Lorrie Morgan will ring in the holidays with an 11-show Christmas tour to launch on December 3rd in Niagara Falls, New York and end in Nashville, TN at the City Winery. The Lorrie Morgan Enchanted Christmas Show will feature Lorrie singing her hits along with holiday classics.
"To be able to bring the wonderful music of Christmas to audiences around the country is a dream come true," says Lorrie Morgan. "This is my favorite time of year. I get to think about my children growing up and reminisce my life with my family. I wish all year could be Christmas time!"
HEY ELBOW "MARTIN" VIDEO
"Martin" is the second track off Hey Elbow's upcoming debut album for Adrian Recordings (Alice Boman, Boeoes Kaelstigen), set for release in 2015. Landscapes play host to disembodied heads, choppy images, and "film pastiches galore" in the visual accompaniment for the track. "We wanted to create a visual interpretation that adds a component to the music and emphasize the greatness through an inspiring landscape and epic elements," shares "Martin" video directors, Elvira Varghans and Maja Li.
https://www.youtube.com/watch?v=2URzHmlZxKM
JOHNNY WORE BLACK "FALLEN ANGEL"
In celebration of next week's release of Walking Underwater Pt. 2, the brand new full-length record from dark rock project JOHNNY WORE BLACK, Bloody-Disgusting.com is streaming the new track "Fallen Angel", as well as hosting a never-before-read blog post detailing JWB frontman Jay's professional stuntman-by-day career and how it relates to his music. Listen to the exclusive track and read the blog post here:
http://bloody-disgusting.com/news/3321668/johnny-wore-black-fallen-angel-song-premiere-blog-post-exclusive/
KEVIN GATES RELEASES "OUT THE MUD" MUSIC VIDEO
"Out The Mud" is one of the two instant grat tracks featured on Gates' new mixtape.
http://www.youtube.com/watch?v=b-QZzVytupY
ISRAELI AND PALESTINIAN BANDS SHARE THE STAGE THIS FRIDAY, NOVEMBER 21ST
Culture Collide reaches across the Atlantic this Friday, November 21st as part of Israel's international music conference, Tune In Tel-Aviv. The event will showcase both Israeli and Palestinian bands throughout the night, a testament to music's ability to transcend cultural and political differences. Coming on the heels of Culture Collide events last month in Los Angeles, San Francisco, and New York City, Culture Collide Tel-Aviv builds upon the mission set forth five years ago at the inaugural Culture Collide Los Angeles, to create unique and exciting international gatherings that foster the exchange of art and ideas.
http://www.culturecollide.com/feed/detail/culture_collide_tel_aviv#.VG4M7WdDFGO
SKYLAR STECKER'S NEW SINGLE "ROOFTOP"
12-year-old singer/songwriter Skylar Stecker's new single "Rooftop" debuted this week on Radio Disney's "First Listen" and landed at #6 on the "Top Radio Disney Songs" list. The beat-heavy girl-empowerment anthem is the first single off of Skylar's debut album Firecracker, due out January 27. "Rooftop" is available now on iTunes.
FREE EP BY MARTIE SHORTIE
The Theodore EP lives in this unique creative space where it is both thoughtful and party ready. Master Shortie worked with a slew of notable producers on this record including The Beat Brigade, Jo A & Braden Blair and Azekel among others. Rather than using these producer's signature sounds to garner attention on the release, Shortie challenged them to step outside of their comfort zone on each collaboration. The resulting creative chemistry generated something truly special for both parties, pushing both emcee and producer to be a better artist. The final product is a 6 song EP that will undoubtedly find the same sort of success stateside that Master Shortie already experiences in the U.K., and solidify his role as the current torchbearer of a U.K.-based musical movement that is tearing down the walls between hip hop, electro and funk.
https://soundcloud.com/master_shortie/sets/master-shortie-presents
HARN SOLO "NO MERCY"
Harn SOLO shows "No Mercy" with his latest single produced by New Orleans musician @djyamin. Preparing for his upcoming mixtape "Traveling Man", the artist takes advantage of the instrumental with a unique delivery and rhyme scheme.
https://soundcloud.com/harn-solo/harn-solo-no-mercy-prod-dj-yamin
INTERNATIONAL SONGWRITING COMPETITION LAUNCHES TWO SPECIAL PROMOTIONS: "SING YOUR HEART OUT" AND "PICK YOUR CAUSE"
Do you have a great love song? Do you have a great song about a social cause? ISC is opening entries from November 18 – December 4, 2014 for songs relating to either of these topics.
ISC's "Sing Your Heart Out" promotion is for songs about love, falling in love, heartbreak, or anything to do with love. ISC's "Pick Your Cause" promotion is for songs about any sort of social cause. When you enter either promotion, you will receive a free Radio Airplay account, have your love song included on the Jango.com "Independent Love Songs" or "Sounds Of Social Cause" radio station, and receive 100 free spins, per entry, to your Radio Airplay account whether you are a new or existing Radio Airplay member. A group of winners will also be selected and will receive promotion and airplay from Jango.com and Radio Airplay.
http://www.songwritingcompetition.com/submit
PICK YOUR POISON NEW VIDEO
Owensboro, Kentucky is best known for bourbon and BBQ and not so much for the brand of alternative hard rock that the five-piece Pick Your Poison has showcased early on in the band's career. The band has now partnered up with YouTube channel BlankTV, the largest independent music channel on YouTube, to exclusively premiere the band's music video for their new single, entitled "Eye For An Eye." The single is the first material from the band since their debut EP entitled A Calculated Use Of Word And Mouth that included hit single "Flame In The Rain."
INTERVIEW WITH LECRAE
"While our first meeting sparked a heated religious debate among viewers in 2011 due in large part to a "Christian rapper," as he's often mislabeled (albeit not entirely without merit), relinquishing his thoughts on Tyler, the Creator and Odd Future, who at least at the time were considered by many conservatives to be satanic or devil-worshiping, I decided to take a lighter, more nostalgic approach this time around, with discussion topics ranging from a chance encounter with Dikembe Mutombo as a youngster, being introduced to hip-hop at a halfway house his mother was working at, and previously stocking shelves for a living — which may or may not play a role in the Grammy Award-winner keeping his accolades tucked away in his closet rather than out on the mantel."
TONIK SLAM DEBUT ALBUM
Rap and hip-hop artist Tonik Slam a.k.a., Got Loonch? has today dropped his debut solo album 'Hell-A-Cold' on Cakestation Records, featuring westcoast hip-hop legend Kokane and available now to listen to on Tonik Slam's official SoundCloud page.
'Hell-A-Cold' illustrates Tonik Slam's 'Cold Сoast' sound, which references the surroundings the album was recorded and mixed in – YBC (Yekaterinburg), the fourth-largest city in Russia.
BILLY JOEL HONORED
The Library of Congress is celebrating Billy Joel's 50-year career and his selection as the 2014 recipient of the Library of Congress Gershwin Prize for Popular Song in the nation's capital with a series of events, culminating in a star-studded concert tonight.
The nation's lawmakers also recognized Joel's creative genius at a luncheon yesterday. Speaking to a packed room of well-wishers, Joel said his mother, who passed away this year, "would have gotten such a kick out of this."
He also recalled how the legacy of George and Ira Gershwin—the legendary American songwriting team—inspired him when he performed in the former Soviet Union in 1987. "Knowing I was there with George was a big help," he said. Joel became the first American pop star to bring a full rock production to the Soviet Union. His two-week tour was released as a documentary.
FAITH EVANS NEW ALBUM SAMPLER
Grammy Winning Singer Faith Evans will release her 8th album, Incomparable on November 24, via her very own Prolific Music Group in conjunction with BMG. The album is filled with 17 up-tempo club tracks, sultry ballads and interludes that Evans has continued to deliver for two decades as one of the premiere vocalist and songwriters of her generation. The album is a set piece that gives the music fan perspective on Evans life as it stands right now and deals with several post divorce themes, especially her love life.
https://soundcloud.com/faithevans/faith-evans-incomparable-album-sampler
THEE GOLD BLOOMS "KATIE SUE"
Thee Gold Blooms are a group of garage surf rock bums from Perth. In their short lifespan Thee Gold Blooms have focused on tampering with classic sixties sounds and corrupting the innocent themes first experienced in the grooves of early Beach Boys, Kinks and Beatles records.
https://soundcloud.com/the-a-3/thee-gold-blooms-katie-sue
EXPERIENCE PAUL McCARTNEY LIVE IN CONCERT LIKE NEVER BEFORE
Earlier this year Paul McCartney made history when he performed the last concert at San Francisco's Candlestick Park, the very same stadium that saw The Beatles last public concert 48 years ago, almost to the day.
A new app launched today by Jaunt allows fans to relive the magic of that night—more accurately experience it for the first time in a completely immersive 360-degree virtual environment offering access to Paul McCartney like never before: the Jaunt VR app puts you right there in the crowd, onstage, backstage, or even right by Paul's side in the midst of the climactic pyro, as he performs "Live and Let Die" live at Candlestick.
Consumers can now download Jaunt's cinematic VR recording of Paul's "Live and Let Die" for Google Play. To download, visit:
http://www.jauntvr.com/content
VIDEO FOR SINGLE "STAY AWHILE" PREMIERES ON VEVO TODAY
She & Him – comprised of Zoey Deschanel and M. Ward – announce the release of their gravity-defying new video for "Stay Awhile" off their upcoming album Classics, hitting December 2 via Columbia Records. Watch the Vevo debut HERE.
http://www.vevo.com/watch/she-him/Stay-Awhile/USSM21401697
STEVE EARLE & THE DUKES TO RELEASE 'TERRAPLANE' FEBRUARY 17th + NEW SINGLE
Steve Earle & The Dukes are set to release the new album Terraplane on February 17th via New West Records. The 11-track set is the follow up to the 2013 album The Low Highway and features Earle's longtime band The Dukes, comprised of Kelly Looney, Will Rigby, Chris Masterson and Eleanor Whitmore. The album was produced by R.S. Field (Buddy Guy, John Mayall), engineered by Earle's longtime production partner Ray Kennedy and recorded at House of Blues Studio D in Nashville, TN. Terraplane will be available as a single compact disc, deluxe CD/DVD, digitally, as well as 180g vinyl. The deluxe version of the album will include 24-bit high-res audio of the album as well as a long-form interview between Earle and acclaimed journalist Mark Jacobson, three live, acoustic songs filmed on the porch of House of Blues Studio D, and a behind-the-scenes short film about the making of the album. A stream of the song "You're The Best Lover That I Ever Had" can be heard HERE.
https://soundcloud.com/newwestrecords/steve-earle-the-dukes-youre/s-ggoFB
AUSTRALIAN OUTFIT BRIGHTER LATER RELEASES HYPNOTIC SINGLE "BRACE"
Melbourne outfit BRIGHTER LATER have appeared, fully formed, as a hauntingly original new voice in Australian music. The musical incarnation of songwriter, singer and multi-instrumentalist Jaye Kranz and her collaborators – return with a rousing new single "Brace." Described by Indie Shuffle as "a ridiculously stirring single, carried out to perfection", and The Line of Best Fit as "gorgeously hypnotic," "Brace" is a follow-up to The Wolves, Brighter Later's debut release. The debut was featured as "Album of the Week" on both PBS and Triple R. The album was also nominated for both The Australian Music Prize and Best Emerging Artist in The Age/Music Victoria Awards.
https://soundcloud.com/brighterlater/brace
NEW SINGLE BY TEAMMATE
"Until You Find Me" is an exciting song for us. Our earlier releases looked more at our mutual past. This song is more about our respective futures. We sing most of this one together in unison because it's an accurate representation of where we each are in our lives and relationships but also that we're still in something together." – Scott Simons
https://soundcloud.com/teammateband/until-you-find-me
ODESSA ANNOUNCES 2015 TOUR PLANS SUPPORTING THE LONE BELLOW
On February 23, 2015 ODESSA will join Brooklyn's The Lone Bellow for a month-long North American tour. The run begins in Portland, ME at Port City music hall, traverses the country, and finishes on March 27 at the Paradise in Boston, MA. Full tour routing below with tickets on-sale now.
Recently, the California songstress performed a series of unforgettable CMJ showcases that left attendees in awe. The New York Times and NPR were just a few to rave about her performances. The Columbia Spectator claimed "ODESSA's simple instrumentals provide the foundation for her beautiful and mesmerizing voice".
https://www.facebook.com/thisisodessa/app_123966167614127?ref=page_internal
FEMAPCO NEW ALBUM
Femapco, known for his "in your face style" rap, is making serious inroads across North America, with a style that ranges from fast double time articulate flow, to serious touching emotion, to downright grimey and humorous, he is crossing many musical boundaries. Featuring songs with Hopsin, Kool Keith, Madchild, Moka Only, Snak the Ripper, Evil Ebenezer and a song produced by Dame Ritter of Funk Volume (Hopsin, Dizzy Wright) NORTH AMERICAN IDOL is powerful and diverse.
https://femapco.bandcamp.com/album/north-american-idol