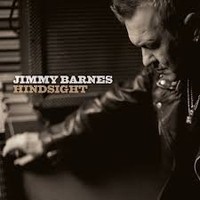 The release of this CD celebrates the Australian's 30 years as a solo artist, and 15th studio release. The artist was formerly with the band Cold Chisel. This release features an ensemble of friends and associates including Steven Van Zandt, Joe Bonamassa, Jon Stevens, Jonathan Cain, Neil Schon, The Living End, Diesel, Baby Animals, Tina Arena, Ian Moss, Shihad, son David Campbell and daughter Mahalia.
Album Trailer:
http://www.youtube.com/watch?v=npEKLoK5fQo
Jimmy has a sharp slightly rough edged voice, sometimes conjuring up a strange cross between John Fogerty, Van Morrison, and Brian Johnson/AC/DC. Going Down Alone is a good slower bluesy cut. Stone Cold is a nice gospel-like ballad, nicely complimented by Tina's vocals and Joe's guitar work. Stand Up has nice vocal tradeoffs with Melissa. No Second Prize is a really good cut, sort of an arena anthem. Working Class Man has a definite E Street Band feel to it. Walk On, When Your Love Is Gone, and Still On Your Side are all good soulful ballads where Jimmy's voice fits well. Love And Hate is a hard edged rocker.
I really liked this release. It makes up for a lot of clunkers that pile on top of my computer. What really makes this release enjoyable is the mix of genres, styles, and tempos. It would be easy to visualize a few of these songs being covered by a country artist. Attention Chris Isaak. Are you looking for a new direction?
http://www.jimmybarnes.com/news/3030-hindsight
By R.M. Engelman