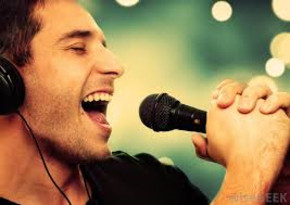 Artist PR is a web based service with all the right tools in place to help launch unsigned artists into the industrial machine, as a leading one stop service for all publicity and other crucial avenues to get artists exposed around the globe. Once you sign up by submitting your music, they take it from there if they believe they're able to help do what it takes to take you to the next level and get you out there and keep you connected with all the right people and industry connections that can help you succeed. The premium service allows you to keep 100% of your profits, with free hosting for your all of your promo photos, videos, etc… which also includes providing connections for unlimited submissions to film and licensing opportunities including video games and television, as well as connecting you with management companies, festivals, thousands of music publications, blogs, social networking and more.
While there are a lot of PR services out there to choose from, many of them do not handle all of these very important needs, they just do press releases and limited other tasks, as where Artist PR go the entire distance to provide you with every single tool out there to expose you, rather than keeping you tied to limited resources that leave you having to find the rest elsewhere. This is what helps make them a leading PR service that exceeds industry standards. Artists not only want direction, they need it to be all they can be, and this is where to find it. With an EPK builder, Press Release submission and distribution, access to 25,000 industry contacts, as well as Legal Contract Templates and there is even an Interactive Artist Consultant of your own.
Anyone looking to help secure reviews, interviews, licensing and record deals, and all of the needs mentioned here and more, in order to increase fan base and get their music heard, need look no further than Artist PR. It has everything for the one stop needs of today's DIY indie musician, and it is all very hard to come by. They make it so easy when there is no need to hassle with multi services that complicate and further these difficulties when you can have them all in one great place. No matter what genre, age, or market aim, get started today by submitting your music to Artist PR, as it comes highly recommended, and you can find great testimonials at the website to back everything here, as well as browse through press release archives for some examples of their work, before signing up and submitting your music.
Larry Toering