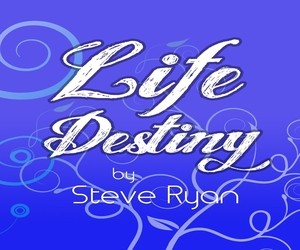 NYC SOUL-POP ARTIST SHILPA RELEASES "BABY GO HOME"
Check out NYC-based soul-pop artist Shilpa Narayan and her newest video "Baby Go Home," off her upcoming EP, set to release early 2015. After Shilpa released her first album, Stand Alone, in 2012; she immediately caught the attention of several high profile music outlets such as AOL Music, MTV Buzzworthy, MTV India and RyanSeacrest.com. Vibe Magazine named her "Artist to Watch," while Carson Daly himself selected Shilpa's submission for a chance to audition for The Voice.
http://www.youtube.com/watch?v=580J3bm0tYI
MAX FROST VIDEO "PARANOIA"
"Paranoia," the highly-anticipated single from Max Frost, released Monday, November 10. A track from his forthcoming full-length album, "Paranoia" reached #91 on the iTunes alternative charts in only its third day after being released. The video was directed by simultaneously fresh and seasoned long-time co-conspirator Jordan Haro (jordanharo.net).
NEW HANDSFREE DJ DECK FROM HERCULES
Hercules, a leading developer of wireless DJ decks, audio solutions, and multimedia speakers will be announcing the launch of their brand new Hercules Universal DJ deck, which has already snagged a 2015 CES Innovation Award Honoree nod.
The Universal DJ is a digital DJ ecosystem that connects the device via Bluetooth with any touch screen device to let users control every feature of their mix from the palm of their hand, and still hit the dance floor, have a drink or converse worry free.
The deck also comes equipped with Hercules' DJUCED Master app to give users unrivaled freedom, acting as a remote that can control song transitions, track volume, synchronization, crossfading, and more.
http://www.hercules.com/us/DJ-Music/
DAVID BOWIE 'SUE (OR IN A SEASON OF CRIME)' VIDEO PREMIERE
SUE (OR IN A SEASON OF CRIME) is the new single from David Bowie taken from the forthcoming definitive collection of Bowie's music NOTHING HAS CHANGED; both are released on Columbia/Legacy on November 17th.
The video for SUE was filmed in New York and London and directed by Tom Hingston and Jimmy King. The track was recorded earlier this year with the Maria Schneider Orchestra and produced by Bowie and Tony Visconti.
WONDERFUL HUMANS COVER "SHAKE IT OFF"
For their new single, they re-imagined Taylor Swift's "Shake It Off" in a way that Earbuddy described as "taking "Shake It Off" into a darker territory that's entirely their own and would almost be unrecognizable if not for the unmistakable hook."
PAYROLL SLIM "PINKY RING"
DC native Payroll Slim releases the music video for "Pinky Ring" from his album Hoodlums Volume One. The smooth pimp anthem directed by Cool Kids Forever Films features appearances from Roc Mikey, Fat Savage and Suave. Sit back, relax and watch.
https://www.youtube.com/watch?v=3yZFryFvZAg
LION BABE DROPS THE NEW VIDEO
Youtube:
TO BE A KING NEW SINGLE & ALBUM DEAL
Imminence Records is launching their new "Winter Is Coming" metal campaign starting today. The campaign will last throughout the second half of November and will feature several announcements related to Imminence Records' metal artists. The campaign will lead way to the "Very Metal Winter" campaign that will feature almost exclusively metal releases and announcements along with the hashtag #verymetalwinter. To officially kick off the "Winter Is Coming" campaign, Imminence Records is pleased to announce that they have signed Virginia's deathcore/horrorcore outfit To Be A King. Guitarist Ian Fitzgerald, had this to say on the signing, "We are very excited to be a part of an already great roster and to have an awesome team behind us to push us forward into the next step of our career."
RAYE UNVEILS VIDEO FOR 'HOTBOX', AND ANNOUNCES LONDON LIVE SHOW
Hailing from South London, more specifically Croydon, RAYE (real name – Rachel Keen) is set to release her debut EP 'Welcome To The Winter' on 19th November, and today reveals the video for her track 'Hotbox'.
OLIVIA JEAN FREE DOWNLOAD OF NEW SINGLE "MERRY WIDOW"
Multi- instrumentalist Olivia Jean announces December headline tour dates in celebration of her debut solo album, Bathtub Love Killings, produced by Jack White and on Third Man Records.
Today, through KCRW's Top Tune – a weekday download of standout songs – fans can download new single, "Merry Widow," for free, here:
http://www.kcrw.com/music/shows/todays-top-tune/olivia-jean-merry-widow
MARMOZETS PREMIERE "MOVE, SHAKE, HIDE" VIDEO
Roadrunner Records' group Marmozets have released a new music video for the track "Move, Shake, Hide" taken from their debut LP THE WEIRD AND WONDERFUL MARMOZETS. Produced by former Hundred Reasons guitarist Larry Hibbitt, THE WEIRD AND WONDERFUL MARMOZETS emphasizes the band's growing skill in developing a broad range of styles, including the punk assault of 'Cover Up' and 'Born Young And Free', the brooding dynamic contrasts featured on 'Captivate You', the visceral aggression of 'Why Do You Hate Me?' and the soaring progressive epic 'Cry.' The album is currently available via iTunes in the U.S..
http://www.youtube.com/watch?v=a8ZPrdAwg3M
KING LOS X ALCHEMIST
RCA recording artist King Los has unveiled a new video series showcasing his lyrical audacity. The Art Of True Freestyle will give viewers an in-depth look at how Los constructs and creates rhymes using his patented 'Pattern Rap' method and multis. The first installment, "3am Freestyle Session" features heavyweight hip-hop producer Alchemist (Eminem, Lil Wayne, Prodigy) smoking joints and bobbing his head as Los rhymes over his dreamy track.
https://www.youtube.com/watch?v=4ymFXko4ims
KHARY DURGAN INTERVIEW VIA THE STASHED
The Stashed sits down with the Captain of The Swim Team himself, Khary Durgans to discuss his new EP Swim Team, how it contrasts from his previous work, Love + Anchors. Durgans also talks about quitting school and focusing on music, and his near-failed attempt at moving from Providence to NYC. Get to know more about Khary Durgans in an exclusive interview with The Stashed.
http://thestashed.com/2014/11/13/exclusive-khary-durgans-talks-swim-team-ep-video
RL GRIME ALBUM STREAM
RL Grime's debut album VOID drops next Monday 11/17 via WEDIDIT & you can listen to it now on Pitchfork Advance. Check out RL Grime on tour now up until February.
http://pitchfork.com/advance/594-void/
DEATH OF AN ERA PREMIERE NEW MUSIC VIDEO FOR "WE THE PEOPLE"
The Columbus, OH based death metal band Death of an Era was formed in 2013 while the band members were still in high school. After a successful run promoting their critically acclaimed second EP The Great Commonwealth, the band holed up in a hometown studio with Kevin Lankford during early 2014. They've crushed venues all over the country and continually accrued acclaim from the likes of Alternative Press, who showcased them prominently in AP&R, in the process.
http://www.revolvermag.com/?p=68071
NY COMIC AND SCI FI EXPO WINTERCON COMES TO RESORTS WORLD CASINO ON SATURDAY DEC 6TH
On Saturday December 6th from 10am to 7pm, join the pop culture masses, alongside Trekkies, Star Wars fans and comic and sci fi lovers from across the tri state area for Wintercon 2014, taking place at Resorts World Casino NY, 110-00 Rockaway Blvd, Jamaica, NY 11420 (718) 215-2828
Throughout the day attendees will have the opportunity for portfolio reviews, gaming tournaments, informative panels, movie prop galleries, a car show, an expanded art show, cosplay groups, special performances and a vendor room with over 150 tables of toys, jewelry, clothing, and collectibles.
LITTLE BOOTS PREMIERES VIDEO FOR "TASTE IT"
Her forthcoming EP "Business Pleasure" is out in North America on December 1st and is the first taste of what's to come with her third album (due 2015).
https://www.youtube.com/watch?v=cWn9JN4gSsk
KODAH VIDEO "FOREVER"
Kodah are an original alternative rock band with influences from Nirvana and The Smashing Pumpkins.
Kodah provide heavy riffs and hard rhythms coupled with catchy choruses and melodies all encompassed by melancholic lyrics.
https://www.youtube.com/watch?v=Ga9sSDnqu6s
KICKING HAROLD "KILL YOU" VIDEO
Kicking Harold are modern rock alchemists, and the operative word is "modern"-they synthesize hard rock, alternative, metal and dance-pop elements, and generate radio gold. But this isn't some hollow sleight of hand. New album Red Light District boasts12 expertly sequenced potential singles poised to erupt on multiple platforms. And every slugger in this murderers' row boasts a home run hook, from the supercharged strut of leadoff track "American Nitro" ("I'm crazy / like De Niro, Scorsese") to the passionate entreaty of the newly-resuscitated "Kill You" ("Would it kill you if I told you I loved you?")
http://www.youtube.com/watch?v=8f9hP29MwYc
TREY SONGZ TAKES THE DOW TO AN ALL-TIME HIGH
Trey Songz is no stranger to breaking records, but today's was a first: Songz took the Dow to an all-time high. The superstar entertainer rang the NYSE's closing bell on Thursday, November 13th, a day that saw The Dow Jones industrial average rise to a record close of 17,652.79. He did so to celebrate his 4th annual Angels with Heart Month. Songz, who will celebrate his 30th birthday this month, is counting down the days during this year's Angels with Heart Month by doing at least one act of kindness per day, and he is encouraging his fans to do the same. Today's act, ringing the NYSE closing bell, was in partnership with the Food Bank for New York City to increase awareness of its good work.
http://angelswithheartfoundation.org/
DOCMAN "KEEPING IN REAL"
Docman's musical life began back on the streets of QueensBridge, NY. He began rapping only to emulate his cousin. After his cousin's tragic murder in 2004, the only thing his cousin left him was his rhyme book. Docman internalized his rhyme scheme and molded it into his own. In 2007, Docman and his family moved to Houston, TX.
https://soundcloud.com/officialdoc/keepin-it-real-feat-jk?in=officialdoc/sets/docman-radio
ANDRÉ RIEU EARNS 20TH Top 10 ALBUM ON BILLBOARD'S
Classical phenomenon André Rieu lands at #2 on Billboard's Traditional Classical chart with Love in Venice, marking the 20th time that Rieu has earned a Top 10 album on that chart. The album also debuted at #5 on Billboard's overall Classical chart.
Released on November 3, 2014, Love in Venice features Italian classics such as "O Sole Mio," "Volare," "That's Amore" and "Santa Lucia"; the famous "Barcarole" by Jacques Offenbach; the "Lagoon Waltz" by Johann Strauss; and the Toselli Serenade, all performed in Rieu's unique and unforgettable way. The album also includes three of Rieu's own compositions – the title track, "Bella Tarantella," and "La Gondola," marking the first time the maestro has recorded and included his own compositions on an album release.
http://www.amazon.com/Love-Venice-Andre-Rieu/dp/B00NVY8UWC?ref=spks_0_0_1961650882&ie=UTF8
ENDLESS HEIGHTS RELEASE "HONEST LIFE" MUSIC VIDEO
Endless Heights have released the new music video for their song "Honest Life", which is taken from the band's debut LP, "New Bloom", which is out now through Broken Hive Records.
https://www.youtube.com/watch?v=TIo20g1Mcz0
HOUSE OF WHALES "THE NEWSFEED"
Chicago alternative hiphop band House Of Whales presents "The Newsfeed", the new single from their self-titled debut album, co-produced by Noam
Wallenberg (Mac Miller, I Fight Dragons, Enrique Iglesias) and Zak Fox Jablow (Wu Tang Clan, Chance the Rapper, Asher Roth). Emcee Rico Sisney,
bassist Mike Ruby, and drummer Aunnoy Badruzzaman use live instrumentation to craft beats intended to sound as if they were made on a sampler, combining spoken-word lyricism with indie-punk and boombap.
https://soundcloud.com/houseofwhales/07-the-newsfeed-1?in=houseofwhales/sets/house-of-whales-lp
KRUM BUMS VIDEO "SMOKE"
Austin, TX-based punks Krum Bums have released a brand new music video for the title track of their upcoming 12inch EP "Smoke", which will be released November 28th (Back to Black Friday, a Record Store Day event) through Jailhouse Records.
YOUTH SOUNDS NEW SINGLE
Lucho and his siblings were forced to evacuate their home in New Orleans when Hurricane Katrina hit in 2005. They spent three weeks living in a church that was housing refugees in Mississippi at the time. Currently, Lucho is living in Kansas City, while his YS bandmates are based back in N.O. Since forming in 2009, the group has received strong praise for the striking cohesiveness and inventive songwriting as witnessed by their two EP's, The Bits Parts and Tomorrow, Tomorrow, and Tomorrow… As for the Favors EP, the group will be sharing their most anticipated release in the first quarter of 2015.
http://www.wonderingsound.com/youth-sounds-late/
"MASH IT UP" VIA THE FADER
"Genre-hopping songstress Kat Dahlia takes a trip to the gritty dancehalls of Jamaica on Black Lion & The Wizard's latest track, "Mash It Up." Rocking alongside Nyanda, The Kemist and The Wizard, Dahlia tries out her best patois and stalks the island's late-night raving scene for the song's new visual.
"It was my first time visiting Jamaica for the shooting of the video, and it was one of the best experiences I've ever had," says Dahlia. "The people, the food, the energy and the dances were insane! The energy in Jamaica and in Jamaican music is like nowhere else in the world, and I'm just glad I got to be a part of the record with these guys."
http://www.thefader.com/2014/11/12/black-lion-wizard-kat-dahlia-mash-it-up