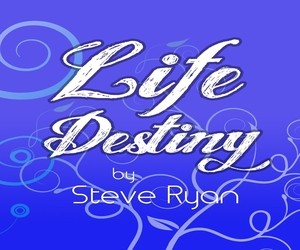 CULTURE CLUB CANCEL NORTH AMERICAN AND U.K TOUR DATES
It is with great regret that the members of Culture Club have announced the cancellation of their tours in North America and the UK scheduled for November and December 2014.
It became necessary to do so this week when a polyp was discovered in George's throat. The throat specialist has ordered George to not sing as it may necessitate an operation.
EXIT VERSE STREAMING SELF-TITLED FULL-LENGTH PREMIERED VIA STEREOGUM
Ernest Jenning Record Co. is excited to share a stream of Exit Verse's self-titled debut record, which is due on November 17. The stream premiered via Stereogum, who noted that the record "includes the most aggressive music [Geoff] Farina has released since Karate broke up, which means it's the closest he's come to his most famous project's essence.
http://www.stereogum.com/1717911/stream-exit-verse-exit-verse-stereogum-premiere/mp3s/album-stream/
FRANCESCA BELMONTE UNVEILS DEBUT SINGLE "STOLE"
'Stole' is the first single to be taken from Belmonte's debut LP. Already a highly regarded and respected long time collaborator of Tricky, Francesca has crafted and moulded a unique style over the last 5 years, culminating in the natural progression of going it alone.
Recently signed to Tricky's label False Idols, Francesca's debut album will be released in 2015.
KNIFE PARTY'S DEBUT ALBUM 'ABANDON SHIP' STREAM
Over the weekend Knife Party's highly anticipated debut album 'Abandon Ship' (Earstorm/Big Beat) sprung a leak and was made available on iTunes three weeks early. The LP stormed into the charts, instantly entering iTunes #2 in Australia, iTunes #3 in the US and iTunes #4 in the UK.
https://play.spotify.com/album/3isR1GYMYEQhDv8DrzYjAI
ERYKAH BADU COVERS "TRY"
Last night, Erykah Badu posted an incredibly moving video of her and her daughters singing Colbie Caillat's inspirational hit "Try," which was co-written by Babyface.
https://www.facebook.com/video.php?v=10152902604776554&set=vb.6683731553&type=2&theater
OMARION FINALLY REVEALS HIS "SEX PLAYLIST"
Maybach Music Group/Atlantic recording artist Omarion has announced the exclusive digital release of his hugely anticipated new album. "SEX PLAYLIST" arrives at all DSPs on December 2nd.
Omarion's MMG/Atlantic debut and first full-length release in more than four years, "SEX PLAYLIST" is highlighted by the new single, "Post To Be (Feat. Chris Brown & Jhene Aiko)" http://youtu.be/FK_wiPiVZV8. The track – produced by DJ Mustard (Wiz Khalifa, Trey Songz, Ty Dolla $ign) – was recently heralded by the surprise reveal of its colorful cover art on the GRAMMY®-nominated superstar's official Instagram, instagram.com/p/u_JCOKFOQw/?modal=true.
INTERPOL FEATURED IN TIME OUT NEW YORK
This week, Time Out New York gives some major love to Interpol, one of the top bands associated with the New York City indie music scene. Nearly two decades into their career, Interpol returns to the music scene! We get front and center with the band in our cover feature interview.
http://www.timeout.com/newyork/music/interpol-interview-theres-something-about-new-york-its-still-pure
FIRST AID KIT PERFORMS "STAY GOLD" ON CONAN
Acclaimed Swedish duo First Aid Kit visited CONAN last night for a stunning performance of their new single "Stay Gold." Watch the clip here:
http://teamcoco.com/video/first-aid-kit-stay-gold-11-11-14
DAWIN RELEASES ANTICIPATED "JUST GIRLY THINGS" MUSIC VIDEO
In the video, Brooklyn producer and singer DAWIN teams up with his Sabertooth tiger sidekick— who is rocking a t-shirt with the song's line "The beat go hard though" proudly emblazoned on it. They get into all kinds of mischief around the city. In the process, they encounter various Vine celebrities such as Brandon Calvillo [3.8 million followers, 836-plus million loops], Ry Doon [2.6 million followers, 289-plus million loops], Klarity [2.2 million followers, 420-plus million loops]. Amanda Cerny [1.6 million followers, 427-million plus loops], Sunny Mabrey [700 thousand followers], and more. It's quite a wild cinematic romp.
ZOLA JESUS RELEASES LIVE VIDEO FOR "GO (BLANK SEA)"
Zola Jesus unveils a stunning live performance video of her latest single, "Go (Blank Sea)" courtesy of director Mark Zemel. Shot by Nathan Lynch and Mark Zemel, and edited by Jorge Duran, the video captures the essence of Nika's transcendent performances on the international TAIGA tour.
GIRAFFAGE NEW SINGLE VIA VOGUE
San Francisco's Giraffage is making waves with his debut Fool's Gold EP No Reason, out next Tuesday (11/18). After premiering "Be With You" (currently downloaded over 1 million times on the Fool's Gold Draft Picks BitTorrent bundle) and "Tell Me," his latest EP tune "Chocolate" can be heard today for the first time on vogue.com.
http://www.vogue.com/4060903/giraffage-tour-dates-song-chocolate/
GIRL FRIEND RELEASE NEW SINGLE 'CHEMICAL REACTION'
GIRL FRIEND fell together in early 2014 taking inspiration from the likes of Japan, Bowie, Prince and Roxy Music which found the band arriving on a sound all of their own, described recently as 'honing in on the particulars of passion and desire.'
http://www.thelineofbestfit.com/new-music/song-of-the-day/listen-girl-friend-chemical-reaction-premiere
KISSING CANDICE SIGNS TO VICTORY RECORDS
KISSING CANDICE has signed to Victory Records. Debut album coming in 2015. Gore Core is coming!
In early 2012, ex-Dr. Acula keyboardist and sample mastermind, Joey Simpson, was looking to start a project that would combine metal, hardcore, industrial and electronic music, but would also placate his horror-culture addiction, and recall the cinematic energy and grimness of bands like Slipknot and Marilyn Manson.
http://www.kissingcandice.com/
BLACK VEIL BRIDES ANNOUNCE BLACK MASS 2015 TOUR DATES
While the current sold-out Black Mass tour rolls on, Black Veil Brides have announced another string of dates scheduled for next February 2015. The 18-city Black Mass 2015 tour kicks off on February 5th in Richmond, VA and wraps up on March 1st in San Diego, CA. The tour will make select stops in the United States before crossing over the border in to Canada for the bands long-awaited return north. The band will be playing 9 shows in Canada making stops Montreal, Toronto, Edmonton and Vancouver to name a few before returning to the United States for the final 4 shows. Opening the Black Mass 2015 shows will be special guests Memphis May Fire and Ghost Town. Tickets for the Black Mass 2015 will be on-sale on Friday November 14th via ticketmaster.com.
http://www.blackveilbrides.net/
FIELD REPORT PREMIERES VIDEO FOR "WINGS"
"Smart, catchy and fascinating, it's a huge leap forward" -NPR
http://music-mix.ew.com/2014/11/11/field-report-wings-music-video/
LOVEITATION BY CHRISTI MILLS PREVIEW
LOVEitation is the followup single to Spoken Deep which has spread all over the world to rave reviews and a feature on th 30th Anniversary of House Music compilation. LOVEitation is a deep, enigmatic song which combines a serene atmosphere with a moving bass line. It's classic house music with a positive message for your mind, body and soul.
ROBBIE RIVERA "SEXY ANYTIME"
Prolific producer, DJ and label head Robbie Rivera has always marched to the beat of his own drum. The pioneer of his self-described "tuff, sexy, tribal house music" sound, the Puerto Rico native has continued to influence producers worldwide for over 20 years with his Latin influences and rhythms. Now Rivera is back to his roots with another sultry single to add to his impressive discography. "Sexy Anytime" featuring Miami's Billy W, will be out December 8 on Rivera's own Juicy Music imprint and will be accompanied by remixes from Frederico Scavo, DJ PP and Tom Sawyer.
https://soundcloud.com/robbierivera/sexy-anytime
ONE DIRECTION ANNOUNCE NBC PRIMETIME SPECIAL
NBCUniversal and One Direction today announced an unprecedented and expansive cross-platform partnership for the global launch of the band's upcoming studio album, FOUR.
One Direction superstars Niall Horan, Zayn Malik, Liam Payne, Harry Styles and Louis Tomlinson will "take over" NBCUniversal in an exclusive partnership spanning multiple brands and platforms across NBCUniversal's vast portfolio in support of the launch of the band's fourth studio album. The partnership kicked off on Monday, September 8 on TODAY with the exclusive announcement of the album's worldwide launch date of Monday, November 17, and a week-long "1D Fan Face-Off" contest culminating in the announcement of the band's album launch performance on TODAY from Universal Orlando Resort.
https://itunes.apple.com/us/album/four-deluxe-version/id914556567?ign-mpt=uo%3D4
MEDICINE NEW VIDEO VIA NOISEY
Today, Medicine shared the video for "Move Along – Down The Road," a track from their recently released album Home Everywhere on Noisey.
http://noisey.vice.com/blog/medicines-new-video-is-noise-pop-perfection
MANNHEIM STEAMROLLER RELEASES NEW ALBUM
Chip Davis, founder and creator of Mannheim Steamroller and the industry's largest independent record label, American Gramaphone, announced the release of Mannheim Steamroller new album, Mannheim Steamroller 30/40. Available now nationwide, the aptly named album celebrates the 30th anniversary of Davis' first Christmas record and the 40th anniversary of the first album in his iconic Fresh Aire series.
"This album is special to me in many ways," said Davis. "With a selection of classic Christmas favorites and our cutting-edge Fresh Aire songs, 30/40 provided an opportunity to reflect on a lifetime of making music. And I'm proud to say that 30/40 includes a brand new recording, "Greensleeves", with vocals by my daughter Elyse.
http://www3.mannheimsteamroller.com
PRAWN PREMIERE NEW SINGLE 'SETTLED' WITH CLASH
On November 25, NJ indie rock outfit Prawn will digitally release a new EP titled 'Settled', featuring two b-sides from their 'Kingfisher' recording session. Additionally, the EP will be available on vinyl, as a limited edition 7″ for Record Store Day on Black Friday, 27th November 2014.
http://www.clashmusic.com/news/premiere-prawn-settled
PEKING DUCK "HIGH"
"Everything about this little gem is well executed — from the icy synths to the wonderful video…" – Idolator
http://www.youtube.com/watch?v=TNtIA2fgHfg
WASH DROPS THE VIDEO FOR "CAN'T TRUST THOTS"
What is a THOT?
MAKJ "GENERIC"
The 24-year-old wunderkind MAKJ has been on a hot streak releasing a handful of originals and remixes throughout the year. Today MAKJ is back, offering up a preview of his brand-new single "Generic" (Original Mix) , out December 5 on Spinnin' Records. This punishing electro heater packs maximal production and hits just right. Hear a preview of MAKJ's new single HERE.
https://soundcloud.com/makj/generic
CALVIN HARRIS LANDS CAREER-HIGH DEBUT WITH NEW ALBUM 'MOTION'
Motion, the explosive new album from Grammy-award winning global superstar Calvin Harris, has made an impressive debut in the U.S. and around the world. The album marks a career-high for Calvin in the U.S., with first week sales more than double that of his previous release, 2012's 18 Months. The debut also marks Calvin's highest-ever sales week of an album in the U.S. Motion ranks #1 on SoundScan's Dance/Electronic chart and Top 5 on the Billboard 200.
Today, VEVO premieres the official music video for "Outside (feat. Ellie Goulding)." The Emil Nava-directed clip can be viewed here:
http://smarturl.it/OutsideVideo
NEW SINGLE BY JULY
Canadian pop-punk band JULY released a new single called "Go Fall In Love With Someone Else" which features singer Devin Moody who left earlier in the year.
https://www.youtube.com/watch?v=yxaUt2Ml0E0
K.I.D. NEW SINGLE "I WISH I WAS YOUR CIGARETTE"
"I Wish I Was Your Cigarette" is their first track, recorded after a drunken stint in Toronto's Chinatown where they met a stripper who wanted to hear their music and followed them back to their studio. His "unwavering desire to dance" while they played made them feel they were onto something:
https://soundcloud.com/whothehelliskid/i-wish-i-was-your-cigarette/s-JZ0IL
BOOSIE BADAZZ RELEASES STREET SINGLE
"ON THAT LEVEL FEAT. WEBBIE" VIA TUMBLR SO LISTEN HERE:
http://realboosiebadazz.tumblr.com/post/102461662790/first-song-off-the-album-touched-down-to-cause
BREAKFAST IN FUR PREMIERE FIRST SINGLE "SHAPE"
Composed of Dan Wolfe, Kaitlin Van Pelt, Mike Hollis, Chris Walker and Pete Newman, Flyaway Garden, draws on the beauty and majestic scenery of the Catskills to create an experimental, psychedelic, rock album that weaves ambient electronics and elements of jazz throughout its meandering and awe-inspiring eleven tracks.
http://www.undertheradarmag.com/news/premiere_breakfast_in_fur_shape/
GAMMA PULSE DEBUT SINGLE
Bullet Tooth is excited to announce the debut album from Gamma Pulse is coming February 23, 2015! "Dead But Dreaming" will have 12 tracks and fans can stream the first single "Give & Take" (with lyrics) at YouTube. The band is most well known for their highly energetic and crazy live shows and they have been fine tuning their performance on stage this past year with Sleeping With Sirens, Attack Attack!, Black Veil Brides, The Ghost Inside, Of Mice & Men, I See Stars, and We Came As Romans.
http://www.youtube.com/watch?v=Jo_vVOdwXS8
KAT DAHLIA TO RELEASE DEBUT ALBUM MY GARDEN JANUARY 13, 2015
The singer-songwriter's 17-city headlining #MyGarden Tour will make stops at intimate venues throughout North America beginning on November 11 at Washington, DC's Howard Theatre and wraps on December 12 at the Monarch Theatre in Phoenix, Arizona. Fans can look forward to KAT DAHLIA performing popular favorites such as her current single "Crazy," holding steady at No. 4 on iTunes' Latin chart, and breakout record "Gangsta," along with unreleased songs from MY GARDEN. Indeed, each night promises to be an electrifying experience not to be missed.
PHANTOMS RELEASE "BROKEN HALO" FEAT. NICHOLAS BRAUN
"We wanted to write something with kind of a good vibe, but there's sort of a darkness to the lyrics if you listen to them. It's about a guy who's kind of lost, sort of accepting his place in the world as, you know, not really ever finding love." – PHANTOMS
http://music-mix.ew.com/2014/11/12/phantoms-broken-halo-video/
THE GREATEST HOAX VIA WONDERING SOUND
Before he became a climate scientist in Washington, DC Taylor Jordan studied composition at the University of North Texas. Luckily for us he still writes beautiful classical music under the alias, The Greatest Hoax. His newest offering, "Opus No. 24", can be heard over at Wondering Sound.
http://www.wonderingsound.com/song-premiere-the-greatest-hoax-opus-no-24/
BETTYE LAVETTE BEGINS 2015 WITH A NEW ALBUM
BETTYE LAVETTE is starting 2015 with a big bang. The inimitable and legendary R&B songstress is coming out with a new album—WORTHY—on January 27 and on a new label—Cherry Red (distributed in the US by MVD Entertainment). Worthy reunites her with Joe Henry, this time around with the two of them co-producing.
Bettye will be world premiering selections from Worthy at the renowned Café Carlyle in New York City starting January 27-31 and again February 3-7 (celebrating her 69th birthday at the show on the 29th). The prestigious residency kicks off a 4 month promotional tour of North America, the UK, and Europe, including stops in Chicago, Los Angeles, San Francisco, London, and Amsterdam.
BREACH & KELIS PREMIERE 'THE KEY'
Breach's recent collaboration with Kelis for 'The Key' has now received the prime visual treatment, with the pair readying their new single for Big Beat Records on December 15th.
DUFFY KANE "AMERICA THE BEAUTIFUL"
Hailing from West Virginia, Duffy Kane is an All-American country blues-rock artist who can play the heck out of a guitar! No newcomer to the stage, Duffy has been known to keep up a grueling 250 nights-a-year touring schedule while playing festivals and sharing stages with blues greats such as Johnny Winter, Big Jack Johnson, Tino Gonzales, Debbie Davies and The Nighthawks.
https://www.youtube.com/watch?v=w-Ov80qDhY8
LUCIFER'S FRIEND BACK FOR 2015
Lucifer's Friend's self-titled debut of 1970 is a famous album among connoisseurs of 70's hard rock. Its heavy and majestic overtones made it a pioneer release of progressive rock genre.
Lucifer's Friend continued to create classic albums, especially the three subsequent ones – of which no two sound alike.
In 1976 Lucifer's Friend suffered a hard blow when British vocalist John Lawton jumped ship for none other than Uriah Heep. The band broke up in 1982. The band briefly reformed in 1994 for their ninth album "Sumo Grip". Now they're back, after 20 years, literally by the fans' request…
http://www.lucifersfriend.com/
STREAM DILLON FRANCIS' "WHEN WE WERE YOUNG" REMIXES EP EXCLUSIVELY ON SPOTIFY
Check out Dillon Francis' "When We Were Young" Remixes EP streaming exclusively on Spotify HERE! The EP features remixes of Dillon's current single "When We Were Young" by Valentino Khan, Vicetone, Grandtheft and more. The EP will officially be available at all DSPS and on Beatport on Monday, November 17.
https://play.spotify.com/album/1YtW9GKLHKYyyawGb5jyey
WHY WOULD ISIS MESS WITH KOSHA DILLZ?
"Many people wonder what's going on in this crazy world. Yes. I wonder the same thing. Television portrays horrible terrorism and gives shine to the people who do not deserve it. People feel so bad about themselves they wish to be recognized by doing the most atrocious activities known to man. The good guys who do good int he world, protecting their family and doing acts of "tikkun olam" don't get the headlines.
I realized that the main goal of them is notoriety and attention seeking behavior. This draws very similar lines to a drug addict in active addiction (as I once was). They are self-centered, think of no one but themselves, and have no regard for human life. Destruction is something they seek and many innocent people die everyday, on top of violence and prejudice that travel into other areas of the world far beyond the barrels of guns they hold."
http://www.koshadillzworld.com/
"ANNIE: ORIGINAL MOTION PICTURE SOUNDTRACK" OUT NOVEMBER 17TH
For generations, families everywhere have fallen in love with the musical score to "Annie," and such iconic songs as "Tomorrow," "It's the Hard-Knock Life," and "Maybe," have provided the soundtrack to countless childhood memories.
Now, as a new vision for the classic show is set to hit movie theaters on December 19 in Columbia Pictures' Annie, Roc Nation Records/Overbrook Entertainment/Madison Gate Records/RCA Records announce the "Annie: Original Motion Picture Soundtrack" will be released on November 17th, 2014. The soundtrack features newly recorded versions of the film's signature songs plus new tunes performed by Sia, Jamie Foxx, Quvenzhané Wallis, Cameron Diaz, and more.
http://www.annie-movie.com/site/
CASH MONEY RECORDS ANNOUNCES THEIR ANNUAL TURKEY GIVEAWAYS
Cash Money Records continues its annual tradition of hosting turkey giveaways in New Orleans, New York & Miami in 2014. After 18 consecutive years in their hometown of New Orleans, the brothers have extended their love and support to serve those less fortunate in New York & Miami as well.
About The Turkey Giveaways:
Miami, FL: Friday, November 21
This marks the third year YMCMB will host the giveaway in South Florida. Cash Money artists will distribute turkeys and side fixings to the Miami community at Little Haiti Soccer Park (6301 NE 2nd Avenue; Miami, FL 33127) from 11:00 a.m. – 6:00 p.m. Partners of the Charity event will include Little Haiti Optimist Club, City of Miami NET and WERD (99 Jamz). YMCMB is introducing for the first time free health screening in this market. Health sponsors are Euphoric Healing (chiropractic massages) and Iceberg Guards (dental).
New Orleans, LA: Tuesday, November 25
The New Orleans giveaway remains a staple of the holiday season in the Big Easy. From 10:00 a.m. to 6:00 p.m. New Home Full Gospel Ministries (1605 Carondelet Street; New Orleans, LA 70130) will be the location for this year's bevy of activities including but not limited to mobile video games, free health screenings, and music by Q93. The Williams brothers and Cash Money artists will be available at the park to personally hand out turkeys and side fixings to families.
Courtesy of United Health Care, the screenings include checking for high blood pressure, respiration, pulse, diabetes, HIV, STD's, and more. Guests have the opportunity to receive eye exams, podiatry, dental cleanings, and check-ups in the fully staffed medical area. Following their introduction last year, Aortic Disease and Marfan Syndrome heart screenings will also be on-site.
New York, NY: Tuesday, November 25th
For the third consecutive year, the New York giveaway is all set to take place at the Harlem YMCA (180 West 135th Street; New York, NY 10030) from 2:00pm-6:00pm. YMCMB artists, famous athletes and Ball Up star players (Special FX, Mr. Afrika and AO) will be on hand to personally hand out turkeys and side fixings to disadvantage families.
http://www.cashmoney-records.com/
NICKELBACK ALBUM STREAM
Tune in to First Play – Nickelback, No Fixed Address on iTunes Radio:
https://itunes.apple.com/us/station/first-play-nickelback-no-fixed/idra.934635559
CHRIS BATSON "COLLIDE"
Nettwerk / Warner recording artist and songwriter Chris Batson has released his own original version of "Collide" which he wrote for Boyz II Men's latest album.
If the name sounds familiar, you may have heard of Batson's music from the multiple sync placements his current single "I Know" has received. The song has appeared in MTV's Finding Carter, VH1's Hit the Floor, and 50 Cent's executive produced Starz show, Power.
https://soundcloud.com/chrisbatson/collide
HALCYON DRIVE "CRUSOE"
Born from two sides of suburban Melbourne, Halcyon Drive comprises of guitarist/vocalist Michael Oechsle and drummer Max Pamieta. Drawing on influences from upbringings on the classics, through to more recent side projects in electronic music and mathcore, comparisons are often drawn to current acts as diverse as Foals, Bon Iver and Kings of Leon.
Halcyon Drive's debut EP Cruel Kids is ushered in by the release of new single "Crusoe". Cruel Kids encapsulates the year that has been for Halcyon Drive; spent playing countless live shows and recording a handful of fresh alt- pop tunes, including previous releases Whitewash and Apart.
https://soundcloud.com/halcyondrive/crusoe
MOUSE POWELL "LOVE IS" VIDEO
"We wanted to make something that reflected what love was to us," Mouse says. "So we asked the people surrounding us what it meant to them. I wrote the song shortly after losing a friend to addiction and being offered a record deal in the same week. It was my way of talking my self through the process, and I thought a lot of people would relate to that feeling of being overwhelmed and conflicted."
https://www.youtube.com/watch?v=qtTWQfvqghQ
KID ROCK TO RELEASE NEW ALBUM "FIRST KISS"
Kid Rock announces today that his new album "First Kiss" will be released on February 24th. The album, his first on Warner Bros. Records, was produced by Kid Rock (with the exception of two songs which were co-produced by Dann Huff) and was recorded at his studio in Michigan.
MARC E BASSY NEW SINGLE
As a former member of the 2AM Club, an indie pop group signed to RCA with a YouTube hit, Marc experienced a fair amount of successes and benefits living the Hollywood life but decided to abandon it all to pursue a career as a solo singer songwriter. "Being able to pack up and leave when the time is right is the backbone of this song," says Marc. "My music career has always been about believing in myself and disregarding what people might tell me or at times, what I tell myself."
http://2dopeboyz.com/2014/11/12/marc-e-bassy-stick-to-your-guns-video-premiere/
ANWAR SADAT SHARE "ROTTED OUT"
Industrial punk-trio Anwar Sadat is pleased to share "Rotted Out," the latest single on their upcoming Obedience EP available December 2, 2014 on Sick Room Records, Ltd.. The four-song recoding marks new territory for the band focusing on slower tempos that rely on a groove, rather than lightning-fast punk aggression, as heard in their previous releases.
http://www.punknews.org/article/56428/anwar-sadat-rotted-out
LABRADOR CITY + "THE SHELL"
Sometimes it may take a while before the artist is kissed again by the muse and often there's a reason as to why. Labrador City are proud to present "The Kiss Hello EP", which marks the band's third release and features four brand new tracks.
https://soundcloud.com/ohsisterrecords/labrador-city-the-shell-1
JUAN WATERS "NENA" VIDEO
At the start of this year Juan Wauters released his solo debut album N.A.P. North American Poetry and has been on the road touring ever since. To celebrate the announcement of his European Tour, Juan has shared a new video, "Nena."
http://www.youtube.com/watch?v=–ndH4vBlZM
TRAGIC HERO "SCHOOL BUS"
Tragic Hero returns with an electrifying track produced by up and coming producers Joyful Noise. Tragic speaks on how he uses his past as fuel to continue on in a purpose driven life.
With recent features on chart topping album release like Swoope's "Sinema" and Canon's "Loose Canon Vol. 2", Tragic Hero has been gearing up for his upcoming release and tour (The Resistance Tour).
https://soundcloud.com/sphereofhiphop/tragic-hero-school-bus-prod-joyful-noise
THE TROTSKIES GIVE YOU GANGSTER-NOIR "DYR" VIDEO
Drawing inspiration from endless and idle hours listening to '70s and '80s post-punk, The Trotskies turned their focus on forging dense, dark, and dreamy pop that could ultimately and importantly be able to translate live. A slow-building epic wall of sound, "DYR" highlights the bands influences by looking back at sounds of the past (Bauhaus, Cocteau Twins, Rowland S. Howard and The Jesus & Mary Chain), while carving their own future with a kick-driven hypnotic melody.
https://www.youtube.com/watch?v=8enni_mUJoY
AZEALIA BANKS PREMIERES OFFICIAL VIDEO FOR "CHASING TIME"
Just one week since the unexpected release of her critically acclaimed debut album "Broke With Expensive Taste," Azealia Banks has premiered the official music video for her current single "Chasing Time."
http://www.mtv.com/artists/azealia-banks/
JAHZEL "WHO IS YOU" VIDEO
When Earmilk first premiered the audio for "Who Is You?!," the site stated, "the joy the artist brings is abundantly clear, and caution is completely thrown out of the window, providing with an honest and raw account of life that isn't always captured." "Who Is You?!" will be available on Jahzel's album, The Wake Up, which releases early 2015 on The Black Key Collective. Speaking on the album, Jahzel says: "My overall message is to show those who may be unaware of the struggles of the inner city youth, through stories of personal experience, the complex decisions that must be made on a daily basis, which are also restricted by limited options. Many of the youth and young adults like myself mean well, and desire for what we all desire for, happiness. It's just not always that easy."
http://2dopeboyz.com/2014/11/12/jahzel-who-is-you-video-premiere/